David Alaba is proving quite the asset for Real Madrid this season - in both boxes.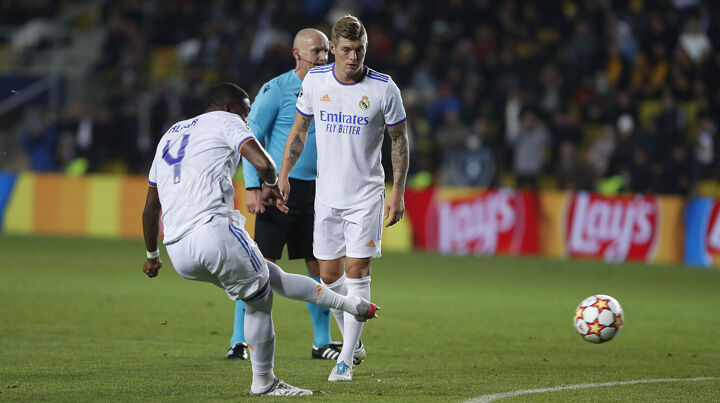 The Austrian opened the scoring away at Sheriff on Wednesday night in the Champions League, to add to his vital goal for his side at the Camp Nou in last month's Clasico.
And this threat in front of goal is a happy bonus for Los Merengues, who signed the 29-year-old for his polyvalence in defence and to be the team's figurehead after the departure of Sergio Ramos, but seem to have got more than even they realised.
Indeed, Alaba has now scored at least one goal in every season since 2011/12, getting his highest tally of four in 2016/17.
And within the Real Madrid ranks, his two goals this season mean he has scored as many goals as Luka Jovic has in three seasons at the club.
His free-kick against Sheriff was the first time Real Madrid have scored from a dead-ball situation in Europe since Isco's effort against Roma on September 19, 2018.
It's been a long three-year wait, particularly after what went before with Cristiano Ronaldo converting 10 free-kicks during his spell in the Spanish capital.
Ronaldo's departure has had a brutal effect on Real Madrid's goal tally away from home, but they did enough to get past in Tiraspol to reach the knockout stage of this year's Champions League.
They will go into those games next year with a spring in their step, but they will need to beat or draw against Inter on December 7 to ensure they top their group and meet theoretically weaker opponent.
Alaba injury
If the evening had begun well for Alaba though, it didn't end well with the defender going off in the 64th minute having seemed to injure his ankle.
With a tough run of games coming up, Real Madrid won't want to be without their star man.