Real Madrid visit Cadiz on Sunday in what will be further preparation for the Champions League final, with LaLiga Santander already wrapped up.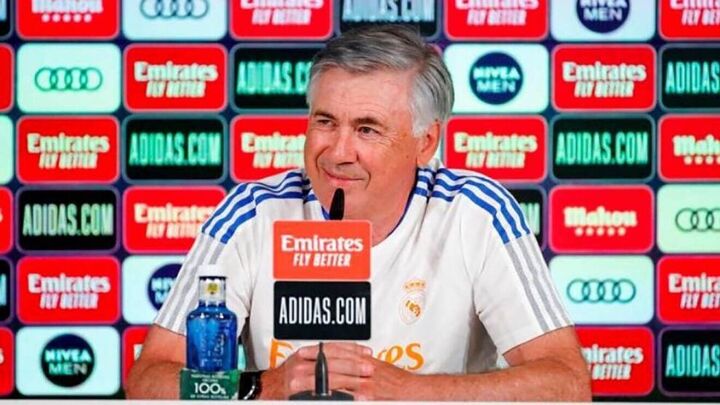 After training Saturday's training session, at around 12:30 CEST, Carlo Ancelotti held a pre-match press conference to go over his team's current affairs.
Madrid's remaining league matches are meaningless and the Italian was asked if he would want the Champions League final to be the next game already.
"We have to respect the calendar," he said. "We are doing a good job for the final."
The players know the objective very well, how we have to reach that objective: commitment, intensity...
"That also applies to tomorrow's game."
Mohamed Salah has spoken about his aim of scoring against Madrid in the final, and also declared himself the best player in his position, something which Ancelotti couldn't disagree with.
"Salah has said that in his position he is the best in the world and I think he is right," he said.
"I agree with him. In his position, yes, he is the best in the world."
Ancelotti highlighted a few of the players in his squad that have surprised him.
"I haven't been disappointed by any of them, I was surprised by the ones I knew less: Valverde, Rodrygo, Camavinga," he said.
"I wasn't surprised by Vinicius because he has this talent, he's shown it, now he's been better at finishing.
"I would say Rodrygo, Camavinga and Valverde."
Eden Hazard has barely played under the Italian, but Ancelotti insists he has a future at the club.
"We haven't talked about [his future]. His plan is quite clear: he stays and he will do it with a lot of motivation because he has not had a good time in recent years and he wants to show his quality," Ancelotti said.
"He is staying to show his quality."
He also said Hazard could get some opportunities.
"I think so. There are a lot of games, there is fatigue, there will be changes even though there have not been many this year," he said. "Everyone will have their chance."