Atletico Madrid President Enrique Cerezo has declared that Los Rojiblancos want to at least make it to the quarter-finals of the Champions League this season, if not further.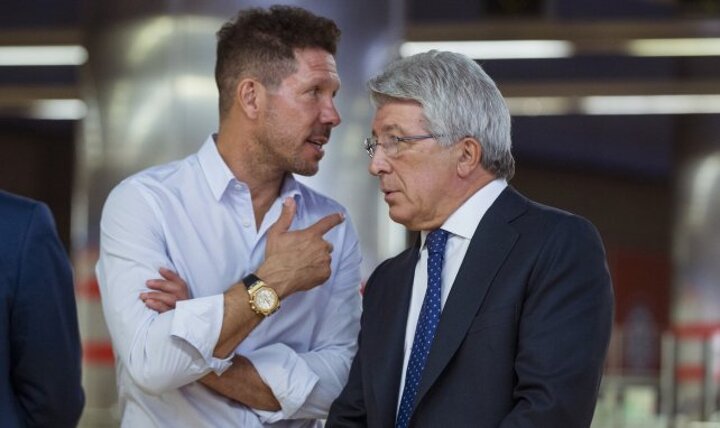 For the first time in Atletico Madrid history, they finished bottom of their Champions League group and were out of Europe by the new year last season. Coming behind Club Brugge, Bayer Leverkusen and Porto, Diego Simeone had an unusually poor first half of the season.
However Cerezo has told Diario AS that they are aiming to go at least two stages further this season.
"We have an approach that you all know, it is not third place, it is to be among the top three [in La Liga], which is different. We go out to win the championship, then the circumstances are there for you to win it or not."
"And in the Champions League we will go out to play a worthy role, not the one we did last year, which was not good. This year we will try to reach at least the quarterfinals or semifinals."
The previous year Los Colchoneros reached the quarter-finals, and most expect Atletico to look much more competent. There is a genuine argument to say that Atletico have been the best side in Spain in 2023.
That said, they cannot rely on the defensive solidity that Simeone has previously relied on in Europe. Their backline has lost the intimidation factor it once had in Europe, and thus they will be relying on Antoine Griezmann for the differential quality in Europe this season.