Pierre-Emerick Aubameyang has his sights set on catching Sergio Aguero and Mohamed Salah in the race for the Premier League's Golden Boot after his opportunistic goal downed Watford.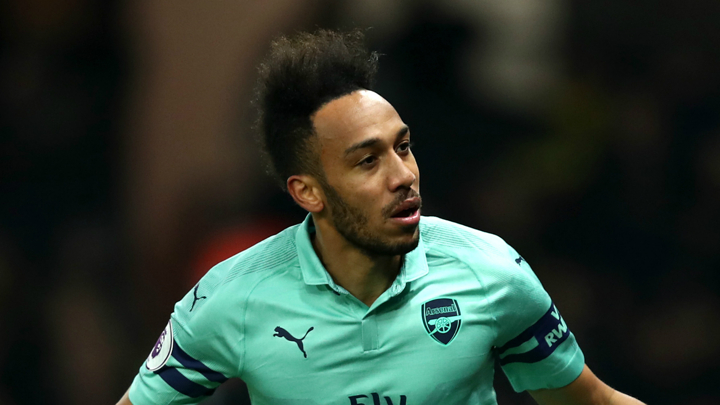 Aubameyang moved on to 18 Premier League goals with his winner and is now within one of Golden Boot leaders Salah and Aguero, while Liverpool's Sadio Mane is level with the Gabon international.
"Yeah, why not. I feel confident," Aubameyang told Sky Sports when asked if he could claim the Golden Boot. "The race is going on. I know it's a tough battle. I'm confident that I will carry on.
"I was confident. It's a long time I wanted to score a goal like this. Tonight, it went through. I was confident. Normally goalkeepers, they don't really know if you're coming back to them. It was a good goal for me, I like it."
Aubameyang ploughed a lone furrow with Alexandre Lacazette left on the bench and the striker accepted he would prefer to operate as a front two with the Frenchman alongside him.
"Everybody knows that I like to play with Laca because we have a great partnership," he added.
"Sometimes one plays, the other is on the bench. It's like that. You have to fight for the team.
"I think you know that I like to play with two strikers but I don't want to say it because the coach will be maybe a bit angry."