Barcelona are hunting for a physical midfielder as they eye Tottenham midfielder Ndombele, per MD reports.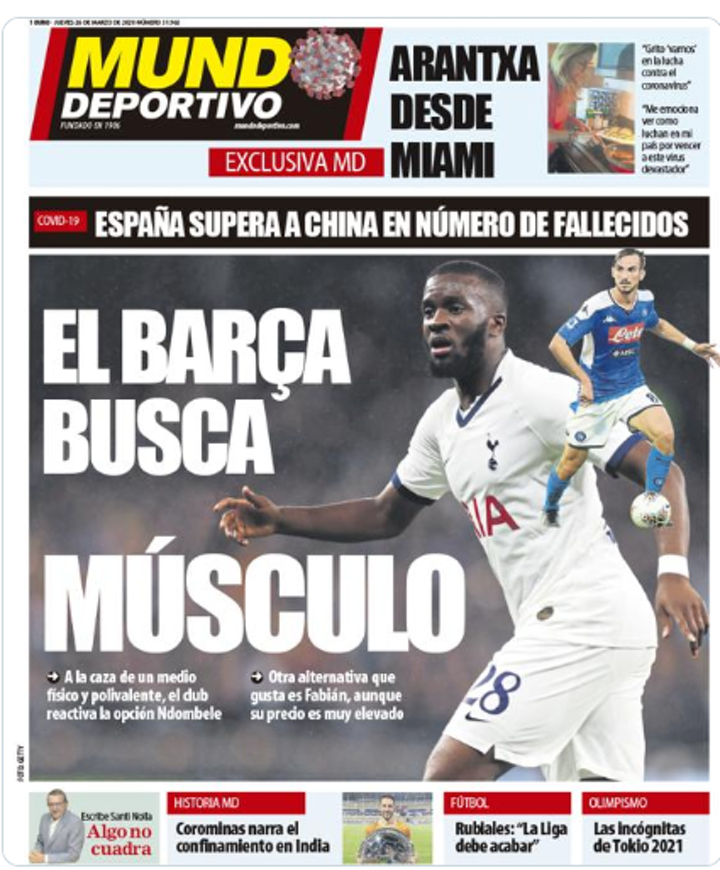 The report claims that Ndombele could easily be convinced to join Barca because of his tense relationship with Mourinho.
It also says that another alternative for Barca is Fabian Ruiz but his price is very high.
And the agent of Napoli midfielder once said they will talk with Napoli at the end of the season about a renewal.