Barcelona will not be alone when they face Atletico Madrid at the Camp Nou on Tuesday night, as there will be 3,000 customised shirts in the stands.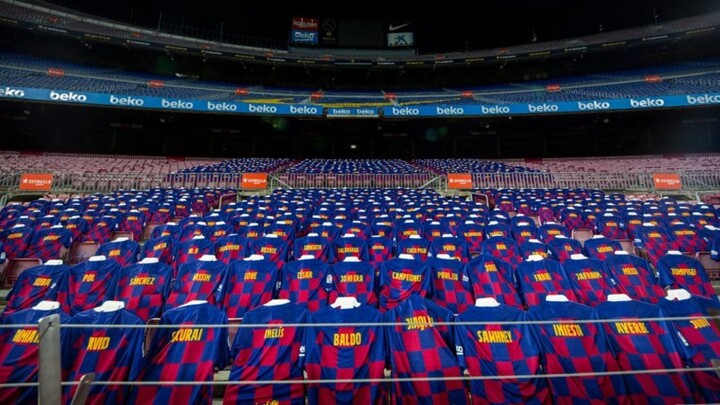 This is part of the 'Aqui jugamos todos' ('Here we all play') campaign, with all the proceeds going towards solidarity projects in the fight against COVID-19.
Fans from all over the world have been able to buy a commemorative shirt for this Tuesday's match.
The shirts were placed on the seats in the first tier of the side and on the north and south goals.
It will be an image that the players will see when they take to the pitch.
The fans will receive this shirt at home after undergoing a thorough cleaning and disinfection process.
Therefore, Barcelona will take on Atletico with 'fans' in the stands at the Camp Nou.