After many doubts over what will happen if Barcelona become champions on Saturday, there is finally a definitive decision. The RFEF president Luis Rubiales WILL give them the trophy at Camp Nou.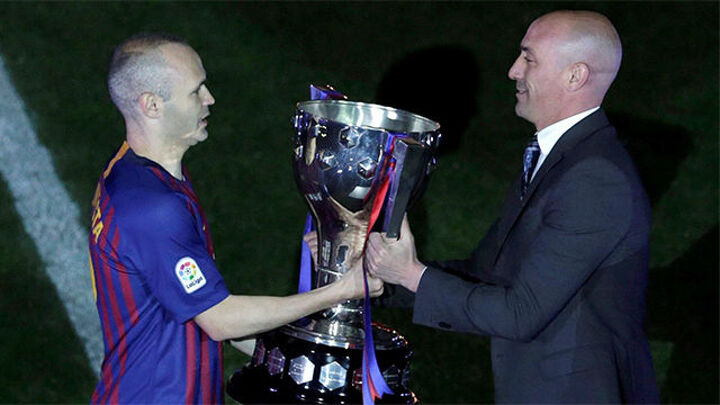 At first it was said Rubiales would be at the game and give Barca the trophy. Then that story was denied, on the grounds that it wouldn't be fair to Levante.
But SPORT can confirm that a definitive decision has been taken. Rubiales will be at the game and he will give Barca the trophy, handing it over to Lionel Messi, should the Catalans win - or Atletico Madrid lose earlier in the day.
This will be the first occasion on which the trophy will be given to the winning team the same day they win the league.