Bruno Fernandes insists Manchester United's season cannot be judged as a success even if they complete a domestic cup double on the back of Champions League qualification.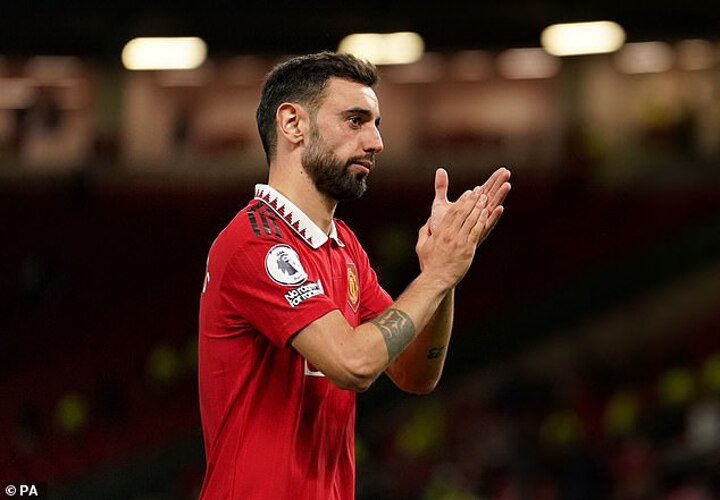 United secured a top-four finish ahead of Liverpool by beating Chelsea 4-1 on Thursday night. Manager Erik ten Hag has already won the Carabao Cup in his first season at Old Trafford and he can add the FA Cup if United beat Manchester City at Wembley a week on Saturday.
But it's a decade since United won the Premier League title, and they have also failed to reach the Champions League semi-finals in that time. Although Fernandes says it has been a 'positive' season, he believes a club of United's stature has to aim higher.
'We're really happy to be in the Champions League next season but, obviously, it's kind of an obligation for this club to be in these positions,' he said. 'After we couldn't fight for the league title anymore, we had to fight for our top four and we did it.
'But, as players we are not happy just to get the top four. We want more. We aim for more because we believe in this team there is enough qualities to go forward.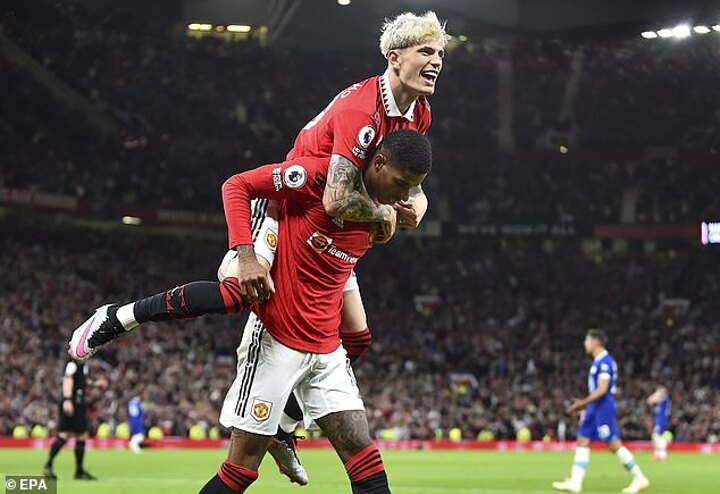 'It's a positive season – not successful because successful is different for this club and for us players it has to be too. We did win a trophy. We get into the top four.
'Now we have another final but whatever happened in that final will not change anything about the season we have done. One game can't define a season that has been long with so many games.
'We've been doing really well and we had our moments that we could have done better, obviously, because if not we would be in a better position than we are actually.
'But still we went to win the Carabao Cup, we're in the final of FA Cup, in the Europa League could have been better, but it is what it is. Now, we have the chance to finish in the best way at home against Fulham and after we have time to think about City.'
Fernandes insists that he always believed United could clinch a Champions League spot, even after losing their first two games under Ten Hag to Brighton and Brentford, and suffering a 7-0 humiliation at the hands of Liverpool.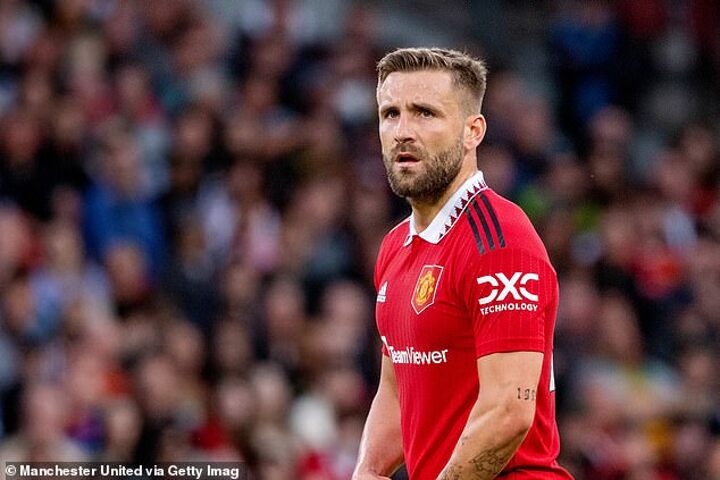 'Of course,' he added. 'I think everyone was aware that it was really important for us to get the top four. I think at the same time everyone was really convinced that we will do it.
'It is probably the best European competition that you have. It's the competition that everyone dreams to play. It's a competition that's great, it's fantastic with the best clubs in the world so it's really good to be there again.
'Liverpool was the game that changed everything. Because of the result, obviously, but already before that, after the game against Brentford away, everyone understood that we had to do better because we had the qualities to do much better.
'The belief has been always there because we believed since the beginning in the ideas of the manager, in the players that we have, since the beginning of the season until the end. That's why we get this position.'