Manchester United midfielder Bruno Fernandes has played down his spat with Chelsea players after his goal on Thursday night.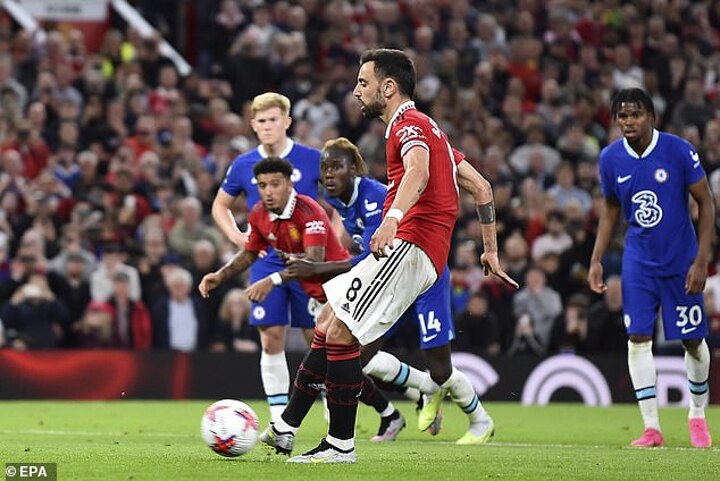 Erik ten Hag's side thrashed the Blues 4-1 at Old Trafford to move up to third in the Premier League and secure Champions League football next season.
Fernandes scored his 12th goal of the season from the penalty spot after being brought down inside the box by Wesley Fofana.
The Portugal international chose to walk away from the ball instead of sprinting in delight as he usually does when he scores.
A scuffle followed just as United players started to run towards their half for the restart after Fernandes covered his ears, which left Chelsea players angry.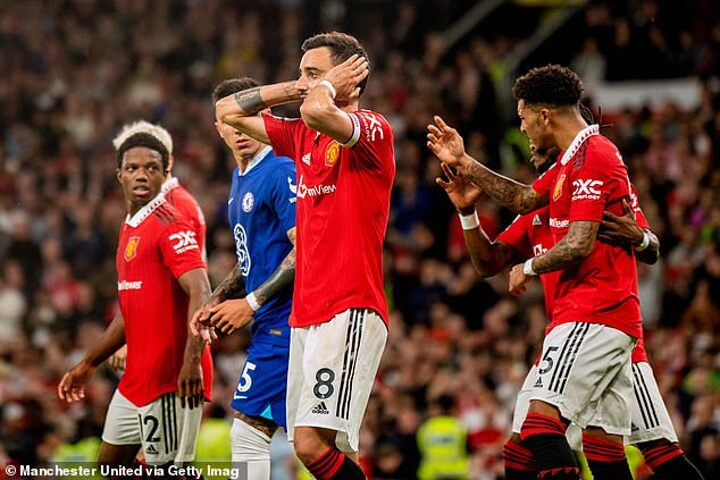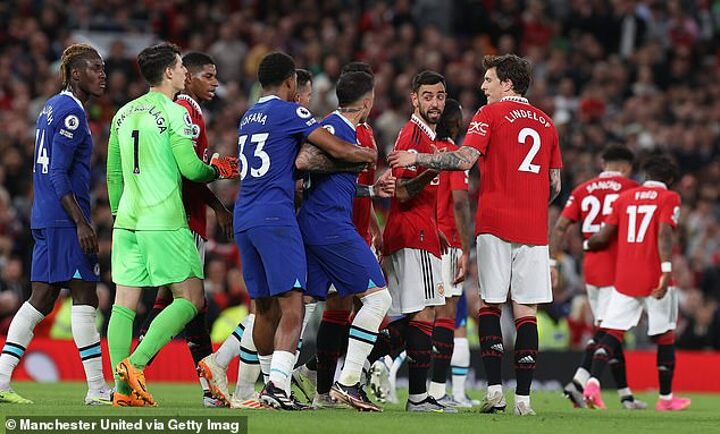 Asked about what triggered the altercation, Fernandes told Sky Sports:  'Nothing. I just celebrated the goal.
'I was a little bit frustrated to not get my goal; I had a big chance that I had missed and I was a little bit frustrated. That's it.'
Erik Ten hag's side went into Thursday's match well aware that only a point would secure their return to Europe's elite competition.
But Casemiro, Anthony Martial, Fernandes and Marcus Rashford all scored against Chelsea to take ensure they will finish ahead of rivals Liverpool.
'We know it means a lot [to the fans]. For us it's about getting our goals. We know we'd be happy also for Liverpool to not be there but for us it's about getting the best for ourselves,' Fernandes said.
'They've (fans) been amazing for us. We've won many games at home. They've been creating a great atmosphere for us. They know how important they are for us. We just appreciate all the effort.'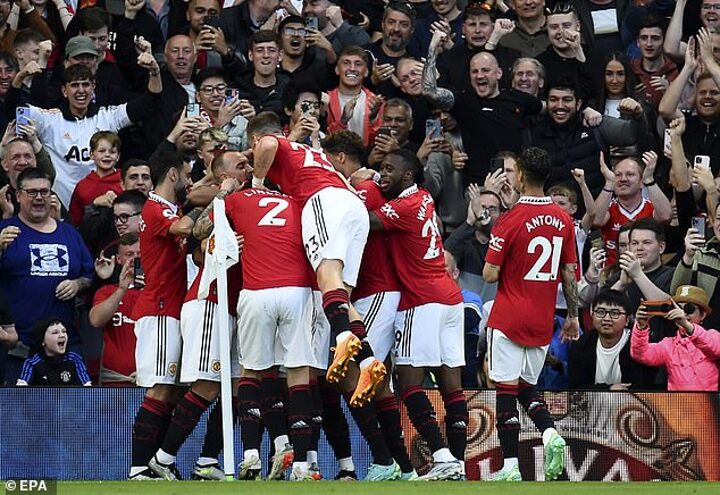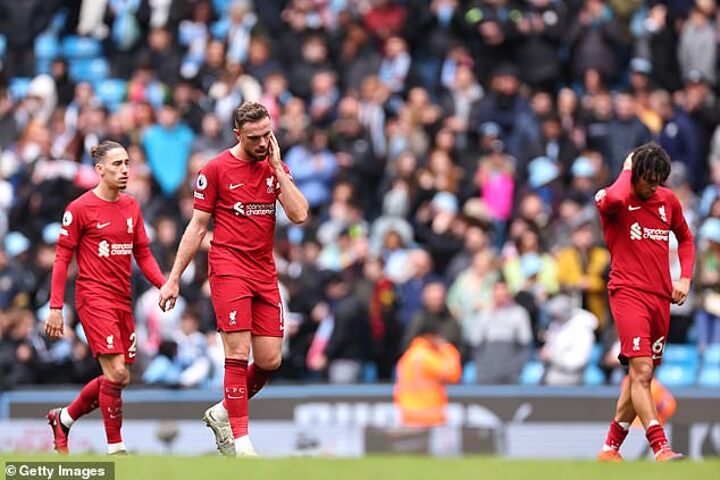 United will seek to win their second trophy of the season when they take on Manchester City in the FA Cup final next weekend and Fernandes outlined the importance of beating Pep Guardiola's side.
'It's about winning the trophy. We have to take the trophy away from someone. We want to win the FA Cup. We know it's really important here,' he said.
'We know if we win it we stop the option for City getting the treble but for us it's about getting another trophy.'