Guardiola aimed a dig at the Liverpool striker for 'diving' in an attempt to win a penalty against Aston Villa last week, with the pair now set to face-off on Sunday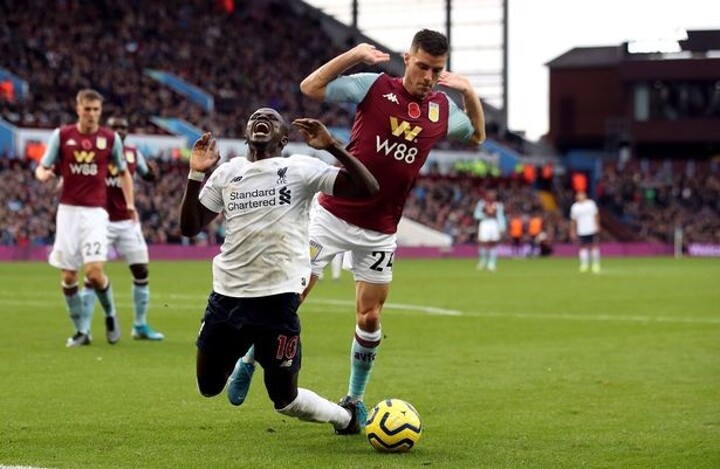 Jamie Carragher has said that Pep Guardiola is angry at Liverpool for scoring late goals and that his comments about Sadio Mane 'diving' are just pure frustration from the City boss.
"Having heard Mane had scored the last-minute winner last Saturday - and been booked for diving in the game at Aston Villa - Guardiola betrayed his emotions in the TV interview following his own team's late win over Southampton.
"For a brief moment coming off the pitch last week, he must have thought the gap was down to four or even three points, only to recognise it could be nine by Sunday night."
Writing in his column for the Telegraph, Carragher went on say that he could see why Liverpool's late goalscoring record would enrage the ex-Barca and Bayern manager.
"Why wouldn't that infuriate you? It is nothing to do with 'mind games'.
"Guardiola sounded more like a fan who could not hide how fed up he was that his direct rival had won in the last minute again."