Chelsea news: The Blues dropped even further behind in an already unlikely challenge for the top four after drawing to Everton at Stamford Bridge on Saturday evening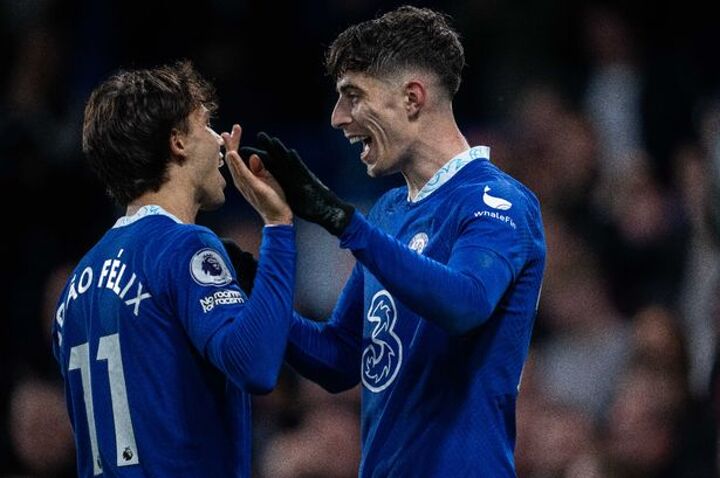 Chelsea were left to rue their own mistakes once again after dropping more points at home this season. The 2-2 draw with Everton saw them score twice for the third game in a row, the first time they've done that since October, but costly errors at the back saw them take just a point.
Aston Villa (H) - April 1
Villa were momentarily above Chelsea, leaving the Blues in the bottom half but the point at SW6 gave a small bit of solace in remaining 10th at the end of the day. Unai Emery's team have moved away from the relegation zone since his appointment and, like Chelsea, have little to play for in the league.
On 38 points, Chelsea and Villa are well adrift of European ambitions but in no danger of being dragged back into the dogfight at the bottom.
Liverpool (H) - April 4
In a battle of two sides having equally poor seasons, Jurgen Klopp's inconsistent Liverpool travel to Stamford Bridge. The Reds have an extended period off over the international break due to FA Cup fixture clashes for their scheduled opponents, giving them an extra few days to get over a Champions League loss to Real Madrid.
The Reds are sixth in the league, seven points off Tottenham with two games in hand, but did fall to an unexpected defeat to Bournemouth last week.
Wolves (A) April 8
The Blues have a kinder match next up but it doesn't mean it will be any easier. As they found with the resilience of Everton at Stamford Bridge, such is the condensed nature of the bottom half, lots of teams still have plenty to play for.
It can be a challenge therefore to match the desire and ambitions of sides playing for safety whereby Chelsea's season is effectively how long they can go in the Champions League. Facing 13th placed Wolves is unlikely to be any different.
Real Madrid (A), Champions League - April 12
In a repeat of last season's quarter-final tie, Chelsea meet the holders once more. Having faced off in each of the past three seasons this is set to be Potter's biggest test in charge so far. Los Blancos are serial European trophy winners and are well amongst the favourites to retain their title.
Going deep into the tournament is all that remains for something to be salvaged for Chelsea, not being cut adrift after the first leg, like they were last season, would be a result from this game.
Liverpool next four fixtures:
Man City (A) - April 1
Chelsea (A) - April 4
Arsenal (H) - April 9
Leeds (A) - April 17
Manchester United next four fixtures:
Newcastle (A) - April 2
Brentford (H) - April 5
Everton (H) - April 8
Nottingham Forest (A) - April 15
Tottenham next four fixtures:
Everton (A) - April 3
Brighton (H) - April 8
Bournemouth (H) - April 15
Newcastle (A) - April 23