If you judge a football club's efficiency by the extent to which it over-performs or under-performs given its resources, then the best run club in the Premier League, Brighton, visit the worst-run club, Chelsea, in the Carabao Cup third round at Stamford Bridge this evening.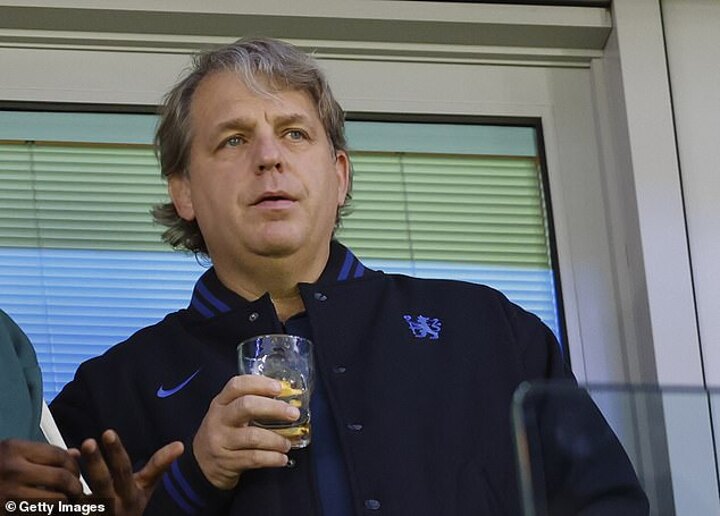 Chelsea have spent £1bn gross in the three transfer windows since Todd Boehly and partners completed their Chelsea takeover at the end of May last year. And the team's got worse.
In 2022-23 under Thomas Tuchel, and then Graham Potter, and then Bruno Saltor (briefly) and then Frank Lampard, Chelsea scored 38 goals in 38 league games, with only Wolves, Bournemouth, Everton and Southampton scoring fewer.
Who needs continuity or patience? Erm, Chelsea do.
They finished a woeful 12th in the table last season, with five other London clubs above them including the titans from Brentford, Fulham and Crystal Palace. And now, having hired Mauricio Pochettino, have gone backwards. They sit 14th in the league today having won one game from six this season, and having scored five goals in those six games.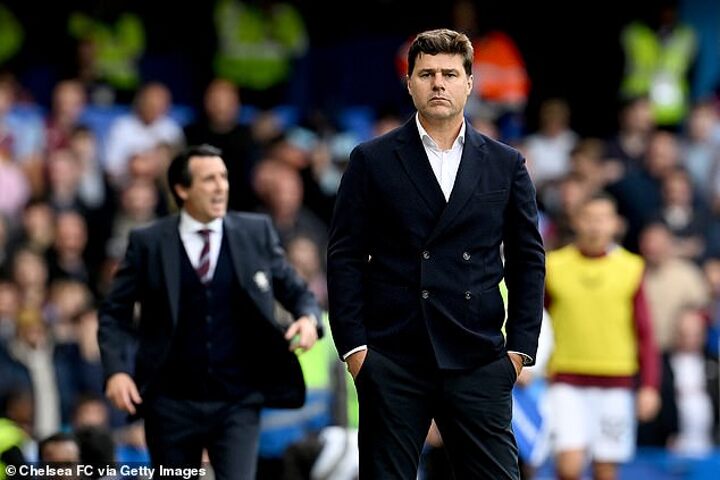 Brighton by contrast, who have never won a major trophy in their 122-year-history, so far, are third in the table behind Manchester City, who have lifted five of the last six Premier League titles and are reigning European Champions, and Liverpool, 19 times champions of England and six-times winners of the European Cup / Champions League.
If we dig a little deeper into the finances, Chelsea's wage bill is approximately three times bigger than Brighton's. That billion quid Chelsea have spent on players in little more than a year is about £500m more than that Brighton have spent … in the past 30 years combined.
Chelsea have paid Brighton no less than £200m for just three players in recent times, with the Seagulls banking £180.5m PROFIT combined by selling Moises Caicedo, Marc Cucurella and Robert Sanchez to the Blues.
Oh, and Chelsea also had to pay Brighton £21.5m in compensation for luring away Graham Potter last season. And then Chelsea had to pay Potter £13m in compensation when they sacked him after seven months.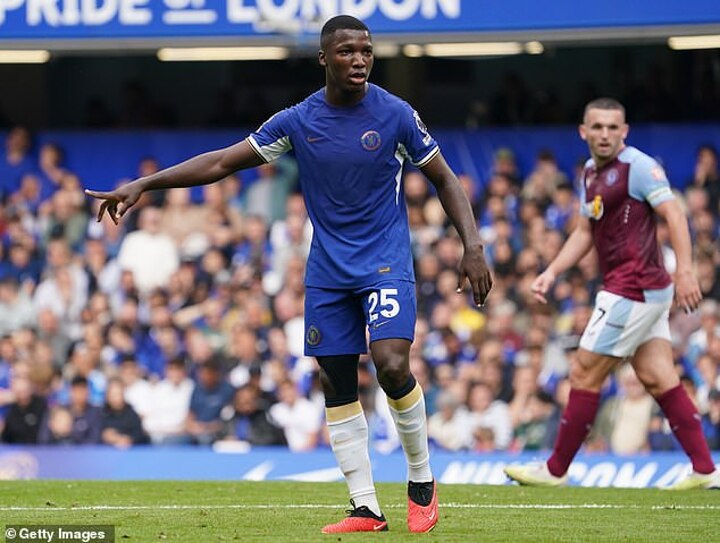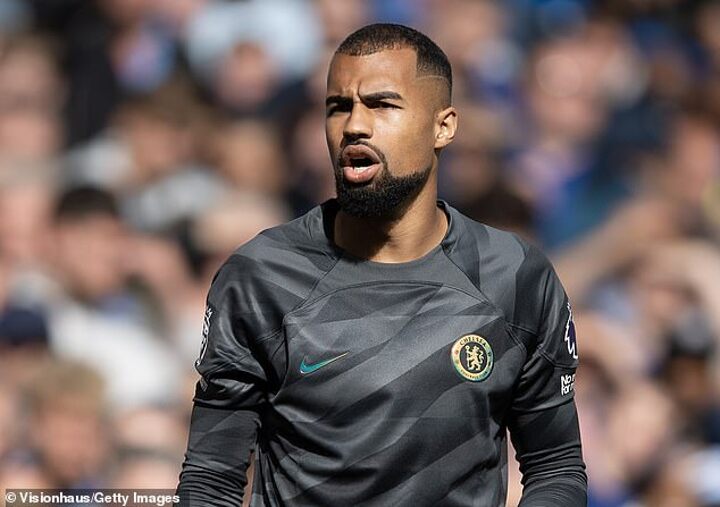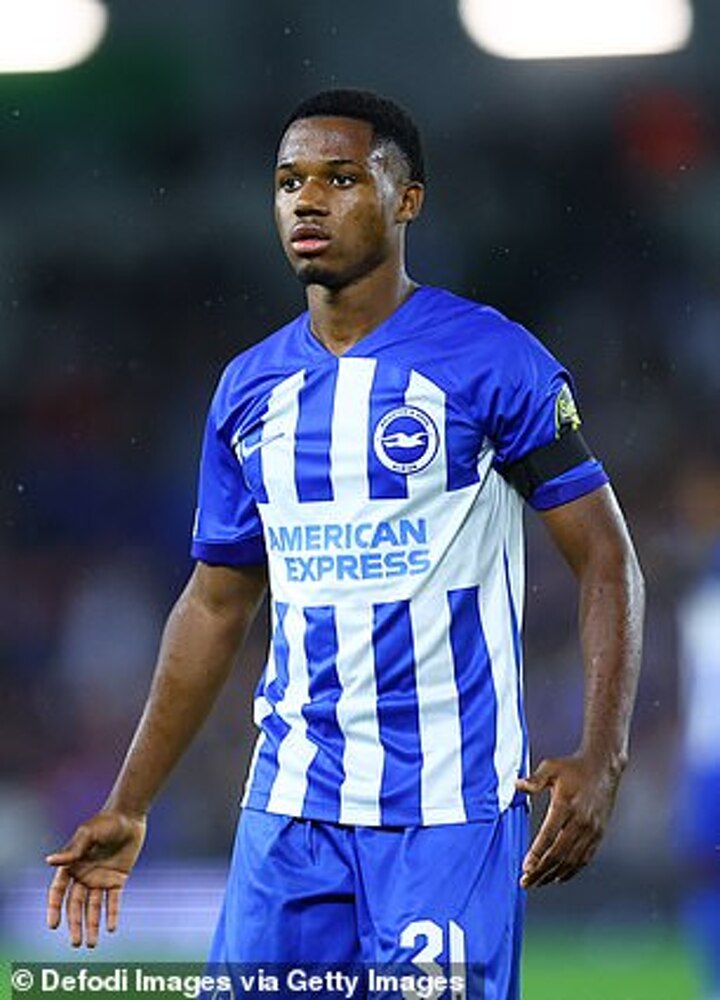 As MailSport reported on Sunday, after a week behind the scenes at Brighton, the philosophy at the Amex Stadium has a bedrock in long-termism, brilliant talent ID, buying low and selling high. Every staff member from the groundsman to the manager is incentivised to perform via brilliant facilities, and a lucrative performance-related bonus structure.
Brighton's CEO Paul Barber told me how he received a phone call at 7.10am on Wednesday 7 September last year, from Boehly of Chelsea. 'Hi Paul, we'd like your permission to speak to Graham Potter,' Boehly said.
'But Tuchel is your manager,' Barber responded.
'Not any more, we sacked him last night,' said Boehly.
Barber allowed Potter to speak to Chelsea, and then leave, for an appropriately significant compensation package. And then went and hired Roberto De Zerbi, who has turned out to be significant upgrade.
The meticulous succession planning at Brighton means Barber has been one and four specific candidates for each of 25 'mission critical' posts at the club, written in an evolving document so he can always act if a head of department or other key figure, such as the manager, leaves.
Brighton's technical director David Weir, told MailSport last week about the recruitment process for players at the club, and how data is a hugely important factor, specifically the 'secret sauce' algorithm developed by club owner and professional gambler Tony Bloom.
That data set assesses more players in more markets in more ways than any other system and, for several years, has been consistently good at buying big talents young and relatively cheap.
Weir says the club are typically planning two transfer windows ahead, and sometime track players for much longer, often getting to know them or at least find out about their personalities sometimes several years before making a move.
For now, it is part of the sell to a potential new recruit that Brighton are a superb 'entry-level club to the Premier League' and that, like so many others in recent times, joining the club might well be a path to a 'Big 6' club, whether Liverpool, or Arsenal, or indeed Chelsea.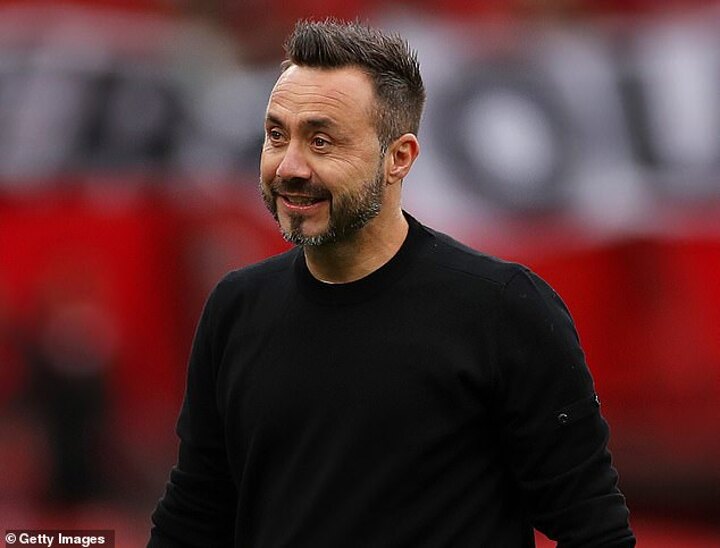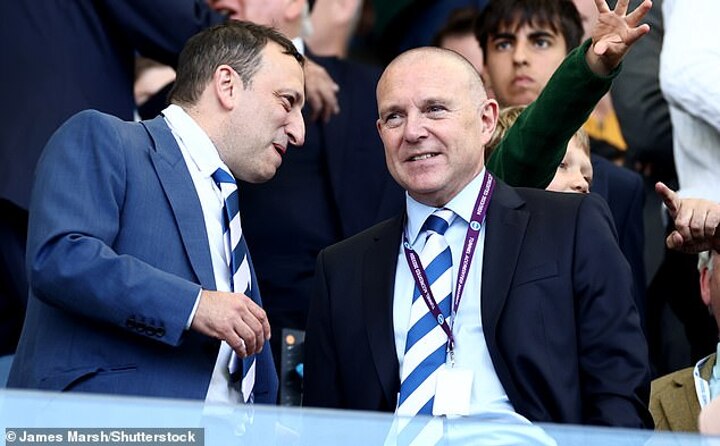 'It's part of our business model,' Weir says. Barber echoes that, while hoping that as Brighton achieve more, they can keep players longer, because they can offer European football, and development, and stability, and an ambitious working environment.
Chelsea, by contrast and so far under the new owners, have oozed short-termism and hired chaotically and expensively. Their squad is bloated, still, and though capable of attractive play, clearly lacking on confidence and cohesion and end product, not least up front.
No doubt both managers tonight will rotate their starting XIs. Chelsea have no European involvement this year, and are already way off being title contenders. Maybe the domestic cups are what they should be focusing on.
For now Brighton have no reason to think they can't do better than last year's sixth place finish, although Europa League action will take its toll, almost certainly. There is no reason they can't excel in competitions like tonight's, when clubs from opposite ends of the sensible spectrum will have a chance to make things better, or even better.