We are delighted to announce that Real Madrid & Portugal star Cristiano Ronaldo has been named All Football Player of the Year!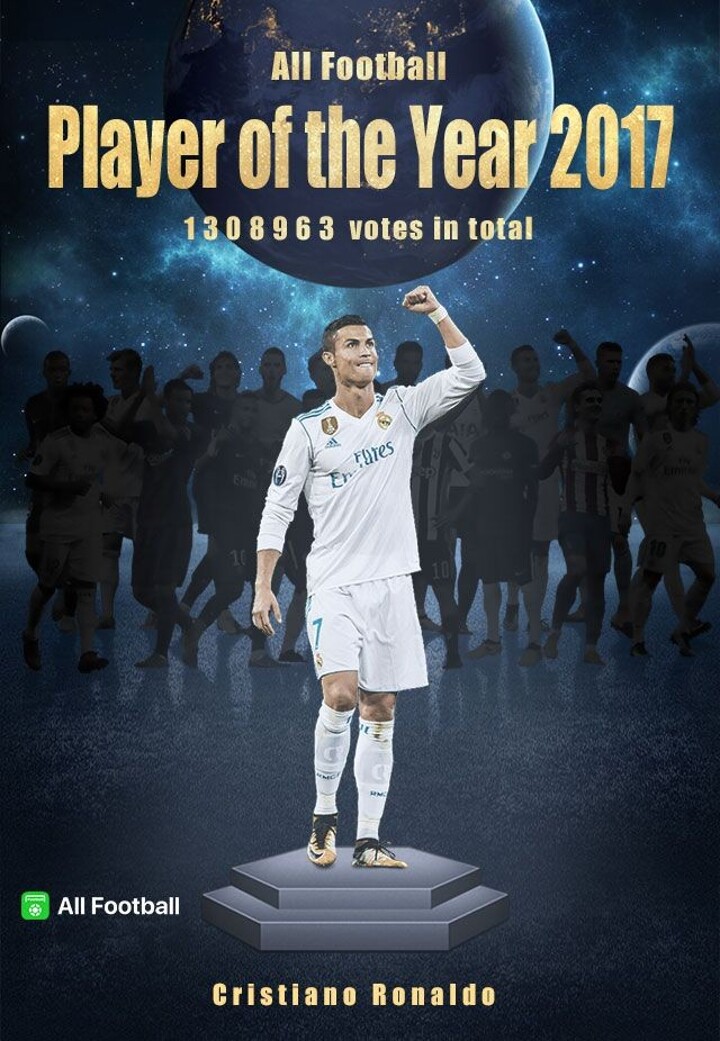 Almost 2.22 million votes were cast by fans in the All Football Players of the Year 2017 poll, with Cristiano Ronaldo receiving over 1.3 million votes worldwide.
The Real Madrid and Portugal superstar is up against rival Barcelona forward Lionel Messi and Paris Saint-Germain's Neymar for the award he won last year.
The players who make up the rest of the top 5 are:
2. Lionel Messi (Barcelona & Argentina)
3. Neymar (PSG/Barcelona & Brazil)
4. Kevin De Bruyne (Man City & Belgium)
5. Harry Kane (Tottenham & England)
The graph of votes & percentages in full is shown as follows:

We are fully appreciated for your participation!
Cristiano Ronaldo in 2017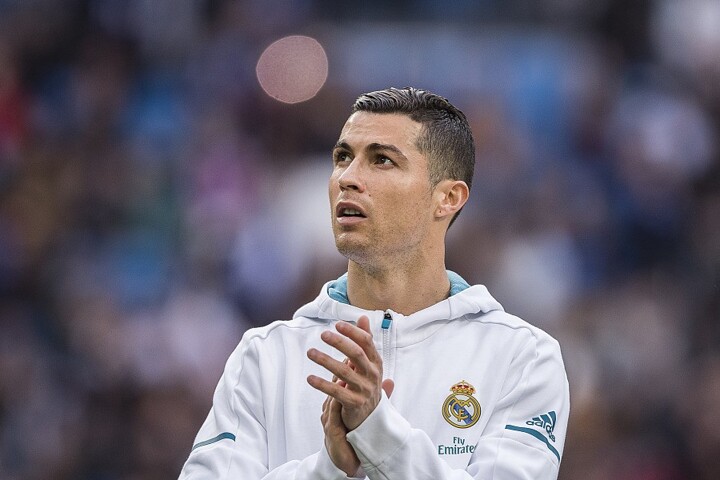 Cristiano Ronaldo netted 25 times in La Liga last term and added 12 goals in the Champions League, including a brace in the final against Juventus. It's the second straight year Ronaldo has won the award presented by All Football, as he was also named the Best FIFA Men's Player and Ballon d'Or winner two years in a row.
The 32-year-old has collected 5 major important titles, with La Liga, Spanish Supercup, Champions League, European Supercup, Club World Cup included.
One more thing!
As a world-leading football media and community , we're SOON going to present the All Football Player of the Year award and have an exclusive interview with Cristiano Ronaldo!
Last year, Cristiano Ronaldo received All Football Player of the Year 2016 award, also known as Dongqiudi MVP, in a special ceremony in Madrid, Spain!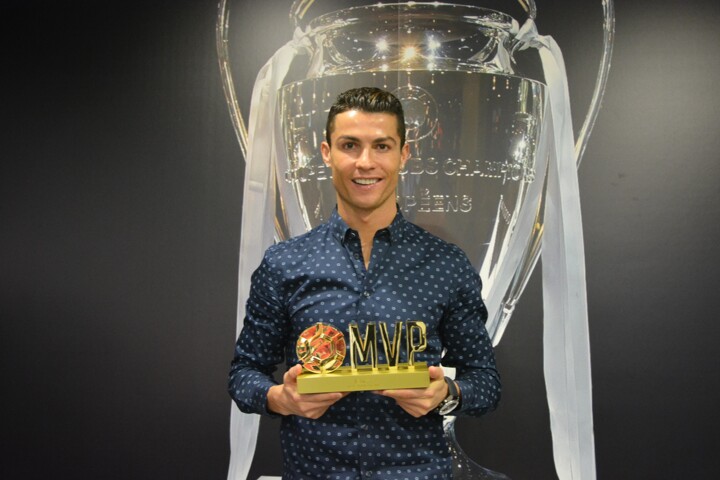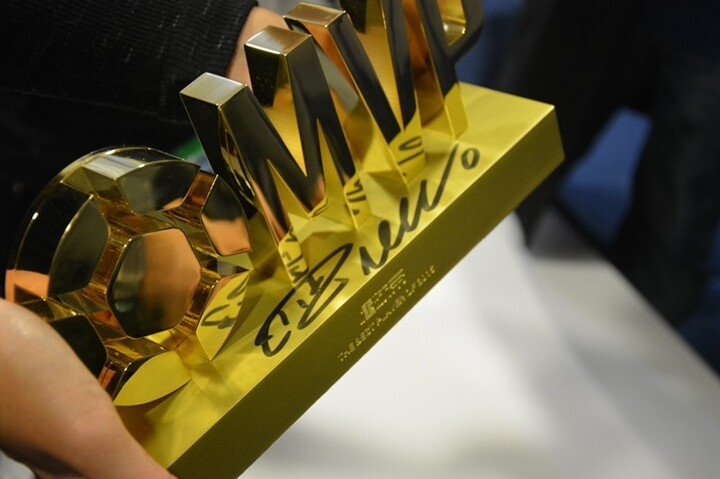 DON'T STOP following us!
We highly recommend all of you to share this news with all your friends!