David Beckham gushed over his daughter Harper as they posed for an Instagram photo at the family's Cotswolds home.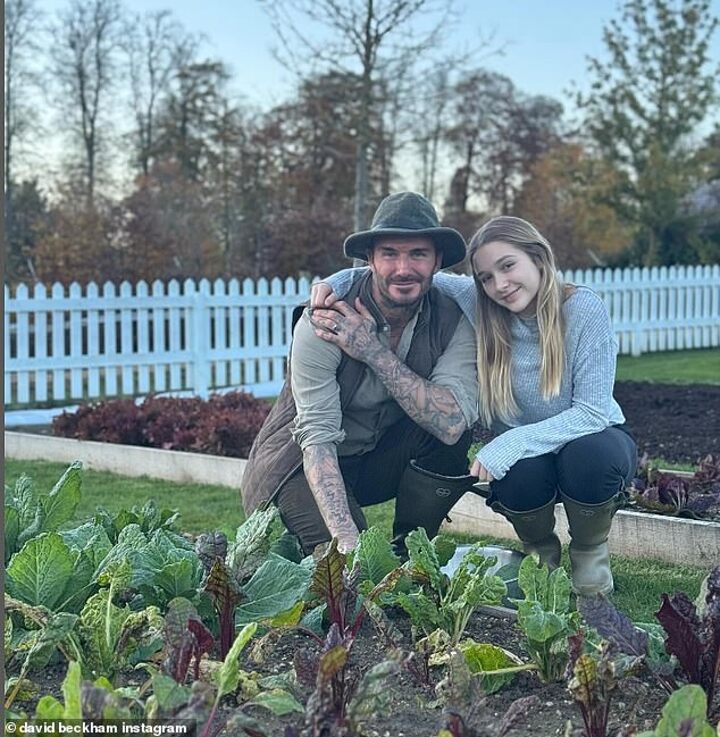 The former Manchester United and England legend, 48, beamed as his daughter, 12, embraced him after tending to a vegetable plot outside the rural bolthole.
The pair further proved their strong bond, as they spent some quality father-daughter time together, during which David praised the youngest of his four children.
Captioning his latest post, he wrote: 'And so the organic farming begins with my little helper.'
Explaining the next steps on their new green project, he star wrote 'Quick check on my Bee's then over to the,' as he added a slew of vegetable emojis, from broccoli to garlic to carrots - suggesting they have big plans for their organic plantation.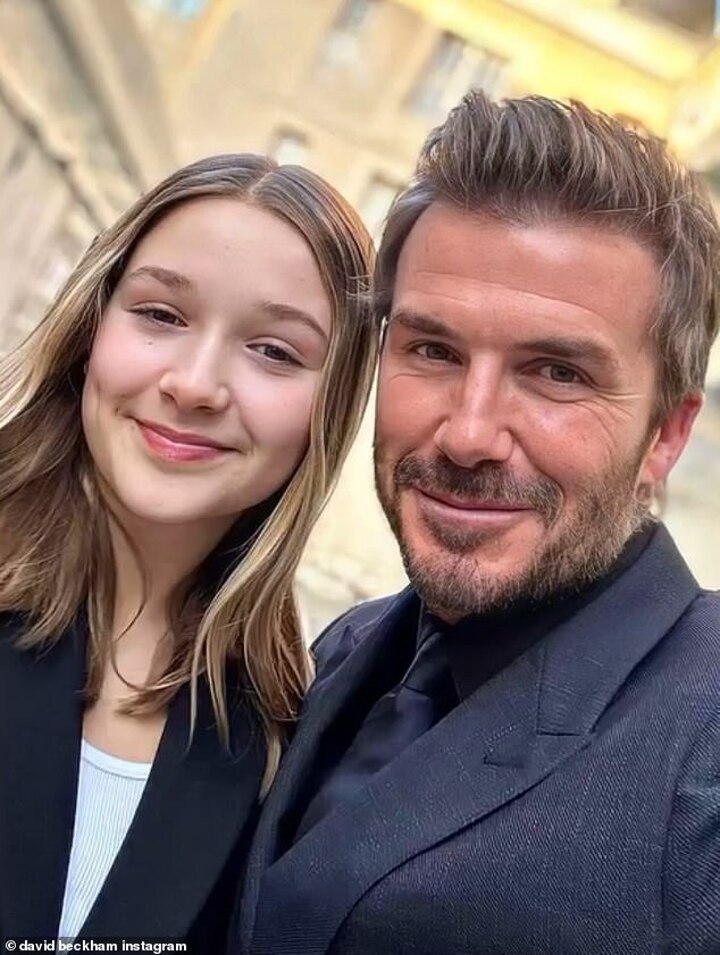 'Thanks mummy for the picture,' he finished thanking his beloved wife Victoria, 49.
In the snap the duo both rocked lined khaki boots as David matched a quilted sleeveless jacket, and sported a boonie hat.
Harper wore a knitted grey long-sleeve top and black trousers, as she showed off a smile down the lenses.
But Harper made sure to equally spend some quality time with her mum Victoria - as the duo took to Winter Wonderland in London's Hyde Park over the weekend.
The fashion icon recycled her favourite black padded winter coat as she got into the festive spirit, donning the outerwear for the second year in a row.
The popular Christmas attraction is located just a short walk from the Beckham's Holland Park mansion, with the family frequently attending.
Enjoying a day out with Harper on Saturday, Victoria teamed her coat with tight leggings to show off her slim figure.
She completed the low-key outfit with a Victoria Beckham x Reebok cap and wore white socks and comfortable trainers.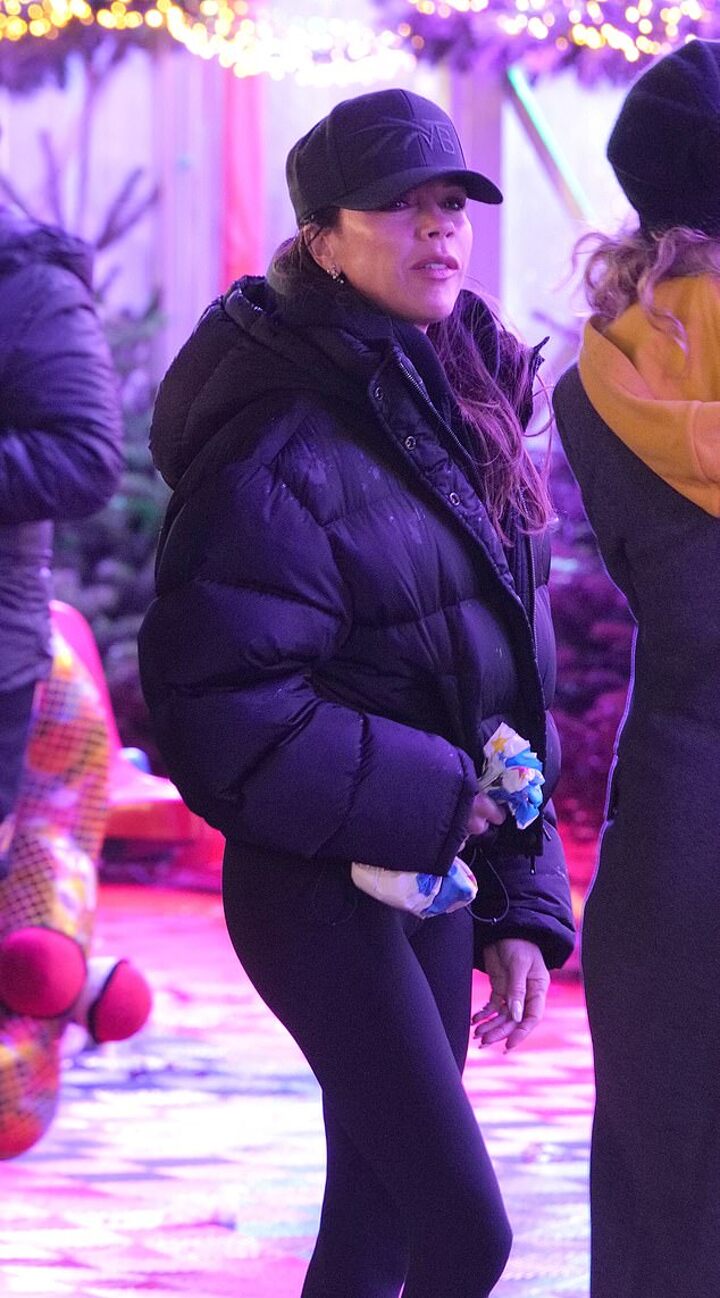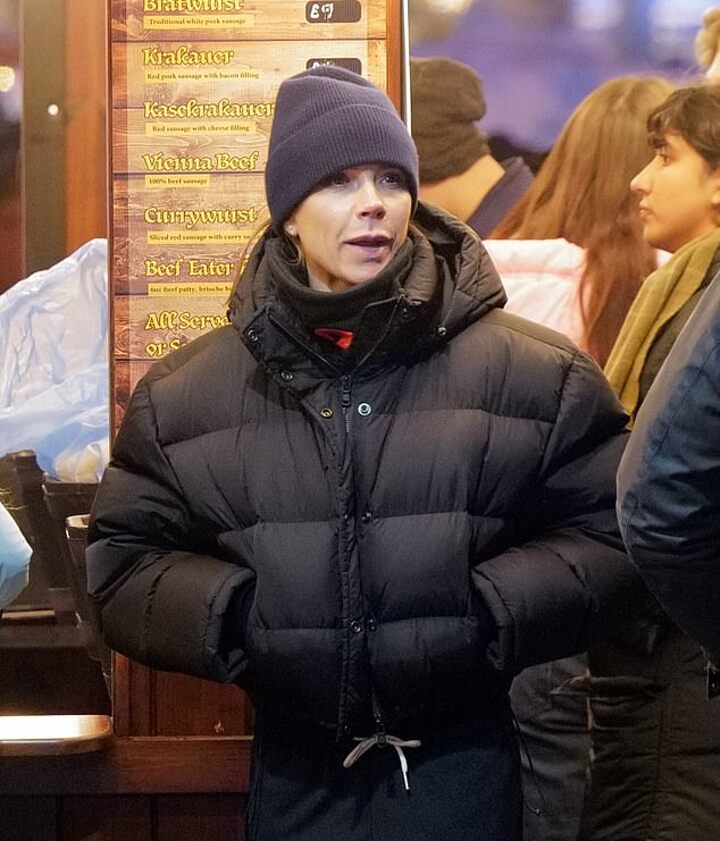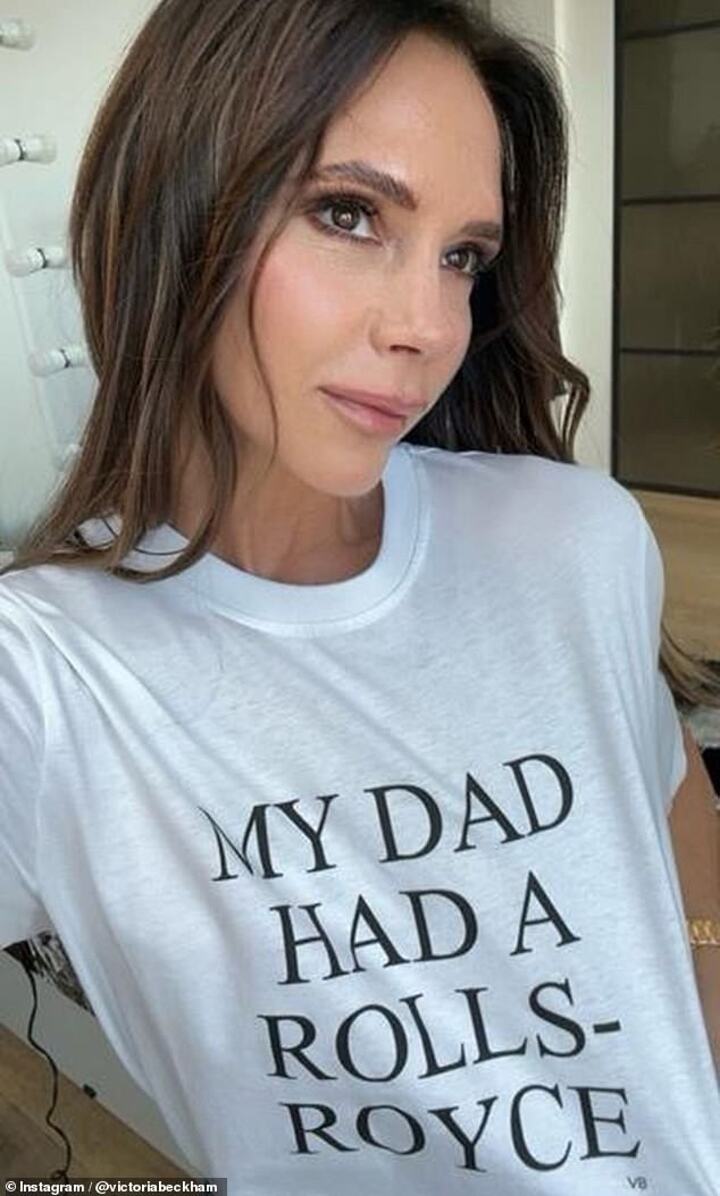 Last year, the singer wrapped up in the same coat, adding a beanie as she braved the freezing temperatures for the festive trip.
Victoria was almost unrecognisable underneath her layers as she covered her chocolate brown locks with the pulled-down hat.
She teamed a pair of straight leg joggers from Celine with a zip-up fleece, adding the cosy padded jacket on top.
It comes after Victoria debuted her own brand £110 'My Dad Had A Rolls Royce' T-shirt on Instagram on Friday inspired by THAT viral moment in the Beckham documentary.
The star posted a photo of herself in the white shirt to her Story and wrote 'available now' with a link to her website.
She followed the snap with the famous Beckham documentary clip of Victoria claiming her family were 'very working, working class'.
David interrupted, incredulous, and asked Victoria to be honest to which she replied: 'I am!' He then repeatedly asked Victoria to reveal what car her dad used to drive her to school in.
The Spice Girl eventually gave in and said: 'OK. In the '80s, my dad had a Rolls-Royce.'
'Thank you.' David replied, and immediately left and closed the door behind him, his job done.
He had fans in stitches in the first episode of the Beckham documentary on Netflix and didn't even enter the room.
Victoria's T-shirt is available on victoriabeckham.com and TikTok shop only in white, and in sizes from XS to XL.
It is 100% cotton and is made in Portugal. Victoria's website says the shirt 'embodies the brand's playful side.'