A boat sails through the blue waters of the Mediterranean Sea. It's February 20, 1983. Diego Armando Maradona is on board with Jorge Cysterszpiler and other friends when the clock strikes 5 pm. These are the Barcelona years, the years of Andoni Goikoetxea's kick that broke his ankle against Athletic Bilbao, the years of hepatitis . And it was also the time of his first experience with drugs.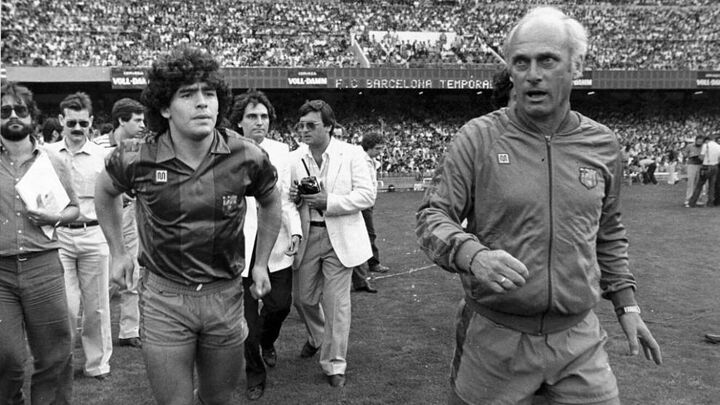 Diego has been pursued by undercover journalists, allegedly sent by Barça president José Luis Nuñez, with whom he has a complicated relationship. Nuñez brought Maradona to Barcelona in 1982, after he had won the youth championship with the Argentine national soccer team in Tokyo (1979). The times, however, were not what Barça wanted
An offer from Sheffield United, a team in England's Second Division, reached the board of directors of Argentinos Juniors, who raised their financial demands to sell Diego. That and the military pressure in Argentina made the Yorkshire team give up, and they ended up signing another Argentinean player, Alejandro Sabella.
On June 4, 1982, Barcelona officially announced the signing of Maradona. And in September, the Argentine made his debut with a goal in a 2-1 defeat against Valencia.
"Nuñez would dive headfirst to appear in the photos. When we lost, he would come crying into the dressing room to offer us more money (as if playing better or worse depending on money)," he would later say in "Yo soy el Diego," his autobiographical book.
Maradona scored six goals in his first 15 games, but then -on Thursday, December 15- Dr. Oliva noticed a strange color in his eyes that forced him to have a blood test. The result was a diagnosis of acute viral hepatitis B, which prevented him from continuing to train.
While he was recovering, Barcelona's directors fired German coach Udo Lattek and chose César Luis Menotti, his mentor, as his replacement.
Menotti's arrival brought about Diego's best days at Barcelona, although the problems continued with Nuñez. And they also started with drugs.
"I must admit that's where I started and in the worst way. When you go in, you want to say no, and you end up hearing yourself say yes. Because you think you're going to dominate it, that you're going to get out, and then it gets complicated," he confesses in his book, several years later.
Nuñez and Diego clashed several times. When Barcelona wanted the Argentinean to play a friendly match in Bordeaux (France), and he asked for a million pesetas in exchange; when Maradona tried to go to Paul Bretner's tribute match in Munich with Bernd Schuster, and Nuñez denied him. Or when the president questioned that Diego changed the training schedules to be able to sleep more in the morning.
"I went to visit him when he was with hepatitis. We were having dinner, and at the door, there was a car full of girls waiting," the president said then. For all that, Diego has become an object to follow for the paparazzi, even on a boat.
The rescue
The boat, which belongs to a friend of Diego's named José Luis, is leaving San Feliu de Guixols and heading for Tossa when two shipwrecked sailors are swept away by the waves after their boat sinks. While José Luis throws himself into the sea to help them, Maradona collaborates from the boat in the rescue efforts.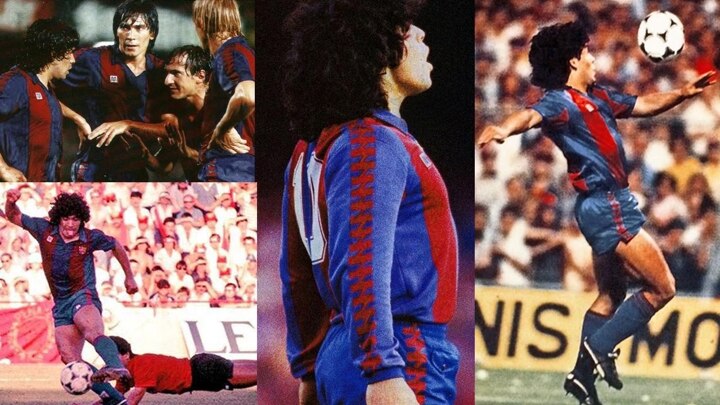 The two survivors say that the sunken yacht had left Rosas and that there were four more people. Diego, 22 years old, and his 11 crew members notified the Navy Command to bring them to safety. No photographer could take a picture of him. Nor are there any words from the Barcelona footballer on the matter.
"Maradona rescued two castaways," reported El País a day later, on February 21, 1983. A movie episode.
Maradona does not know it, but months later -on September 24- he will suffer one of the worst injuries of his career against Athletic Bilbao. In a play in the middle of the field, the Argentine would beat Basque Andoni Goikoetxea for speed, and the latter would break his left ankle with a sweep.
"I was able to see the play two days later, on television. I was lying in the hospital bed in Barcelona, and I thought: 'Goikoetxea knows what he did.' I hadn't seen it coming on the court. Otherwise, I would have dodged it like so many other times."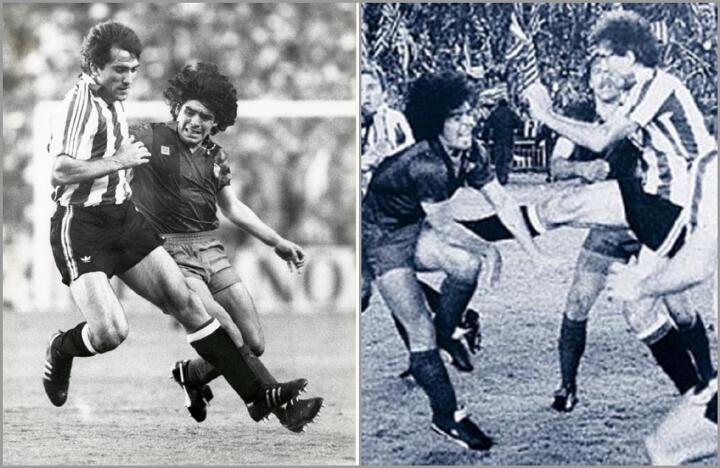 And so, like so many other times, Diego will return to play for Barcelona after 106 days -on January 8, 1984, against Sevilla- and then leave. "Maradooó, Maradooó!" the people at Camp Nou Stadium will shout, and it will be one of the ovations Diego will remember most in his career. But nothing will be able to resolve his differences with president Nuñez.
The story of the two castaways will be part of his secret archives before he arrived at Napoli in 1984. But it will still be documented in some newspaper clippings because that was also Diego: a captain in the middle of the Mediterranean Sea.