Chelsea caretaker manager Frank Lampard fielded questions ahead of the Blues' final match of the season against Newcastle United at Stamford Bridge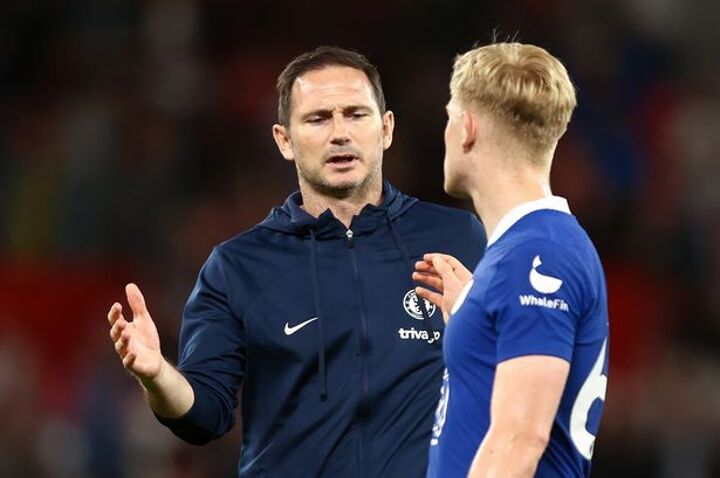 Say goodbye personally to fans?
I don't want this to sound corny but I don't feel like it is a goodbye, I appreciate it, it will be the end of season and end of my time back but normally when you leave a club you don't have a hurrah as a manager. You are in one day out the next and that's tine. This is the corny part; I will never feel like I am saying goodbye to the fans. My career as a player and as a coach first time around and this period and it is there, I live close enough to the stadium and I will be back at Chelsea many times and when you take on a managerial career it doesn't mean you will be at a club you had 13 years at as a player forever.
I'm quite calm about it and not too nostalgic about it but certainly do appreciate the fans support on Sunday. More than anything I would love to give them a performance to take away for the summer and feel a bit more positive about for sure.
If Mason Mount is fit, will you look to play him so he can say goodbye in case he leaves?
Reece won't be fit and Mason is going to be really tight.
Has Reece suffered a setback?
He came out yesterday and went back in but because he had a little bit of an awareness but we hope the scan will show there is no real damage. It was just a little reminder that it is a bit too early to be out.
Have medical problems been an issue for you? There are lots of players out at the moment.
We have a lot of people out but I haven't been here long enough to start talking about the medical situation.
Next job most difficult for Chelsea manager in 20 years?
It's a good headline but I don't know. It remains to be seen, I can't jump into the future. I think it is a fantastic job because it is the Chelsea job and when I took it first time I came I probably got it was because a lot of top managers didn't want that, I know that for a fact. I enjoyed the process and I enjoyed coming in and I wish the new manager well. I don't know… it's his problem I guess – is that the headline you wanted?
You've spoken a lot in recent weeks about wanting the players to show for you, who has?
I don't want to go into individuals. I thought Carney did really well today coming in to midfield with personality. It has been one of the harder parts of my job with the numbers in the squad the balance you know. Going with a team to win important games and working with the younger players who we haven't seen before because normally there is a process and a pre-season. We haven't had that time.
I thought Carney did well, I though Noni did pretty well again and the flip of that was that Azpi was fantastic with his captaincy and attitude. It is 70% of the game is how you apply yourself and your attitude.