Chelsea were left frustrated against Everton as a late goal from Ellis Simms earned Sean Dyche's side a 2-2 draw at Stamford Bridge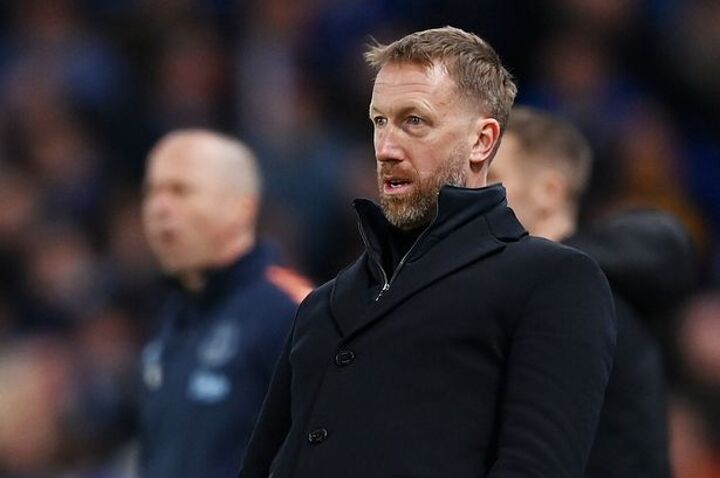 Does the result feel like a defeat?
"We're really disappointed because we've dropped two points at home. We wanted to win and you saw the intention of the team. There was a lot of positive things in the performance but ultimately we've not defended well enough and to concede two goals, it's not easy to win the game. That's the disappointing thing for us."
Did you let Everton back into the game rather than Everton forcing their way in?
"You have to credit Everton, they do what they do well. They use their physicality, they use the set-pieces, they ask you questions. Most of the game we controlled fairly well, as much as you can at his level. But ultimately the first goal is really disappointing as it's from a set-piece; we spoke about that before the game.
"The second goal we've not attacked well enough and then exposed a big space to defend and haven't done it well enough. These are the little small things. When you look at how much we put into the game and how much we tried to attack, to be cheap with the goals we conceded was frustrating."
Wesley Fofana had his leg iced and strapped after the game, is that a concern and will he still join up with France?
"I'm not sure yet. He was fatiguing at the end. He went down and thought it was cramp; let's hope it is. We haven't assessed it yet fully"
Is it a step back or could you see positive things?
"Result wise it's a step back but performance-wise I think it was a step forward. We attacked well, Joao, Kai and CP were positive in the first half. Reece and Chilly used the width well, Enzo was creative in midfield, and Wesley drove the game well. Individual performances were positive and the team's intention was good. Again, though, the feeling is frustrated because we've dropped points."
No Cesar Azpilicueta or Pierre-Emerick Aubameyang, were they available?
"Azpi wasn't available; he's had a knock in training. Aubameyang was fit but not selected."
What was the mood in the dressing room after the game? Quiet? Angry? Disbelieving? Madness?
"I would say all four. A good summary, that. Were you in there? That's exactly what it was. The boys are disappointed. I will keep the conversation private but the boys were frustrated because they put a lot into the game and wanted to win. As I said, performance-wise, it was quite strong but we're really frustrated because we can't concede the goals we did and expect to win games."
Conor Gallagher was your first substitution again today, why is it he isn't starting?
"If he doesn't start then there's the chance he can be the first change. We used Kova and Enzo in midfield, that's a tactical decision, and the front three at Kai, Joao and Pulisic – they're more dribblers. Conor has been unlucky because whenever he comes on, he's done really well. He'll be frustrated and rightly so but we think the world of him. He is a fantastic team player."
Is Joao Felix going to have to deal with rough challenges in the Premier League – and what did you make of the incident with James Tarkowski?
"Joao played a really good game. I thought he mixed his game well: he ran behind, linked up, dropped in, combined well with Kai, Christian, Enzo and Kova. I'm really happy with his performance. In the Premier League, you expect physicality. It's up to the referee to see all the incidents. We're happy with Joao and how he affected the game. He is adapting and learning all the time. It's positive for us."
Did you see the incident?
"I didn't see it live, but I've seen it back…"
Was it a red card?
"I'm not sure – and I'm not the referee."
The team took a step back when you were ahead, was that a conscious decision?
"No, it wasn't conscious. As I said, Everton used their strengths well. They've got physicality and used (Abdoulaye) Doucourse and (Andre) Onana) to win long balls, second balls, throw-ins, set-pieces, and to create danger. Teams have always done that well under Sean (Dyche). It's not easy to control it as well as you'd like. We lost a little bit of control for a short period of time and when we did, we conceded. That's the frustrating bit."
Kai Havertz aimed his celebration at Jordan Pickford after his penalty, is that something you'd advise him against doing given what can happen?
"I'm not sure. When players score, they have something like an out-of-body experience. I didn't score many myself so I wouldn't know. You should enjoy the celebration, I don't think you need to involve the opponent. That would be my perspective."