Alvaro Arbeloa has been warned not to talk about referees by former Barcelona midfielder Marc Crosas in the wake of his criticism of a Luis Suarez goal.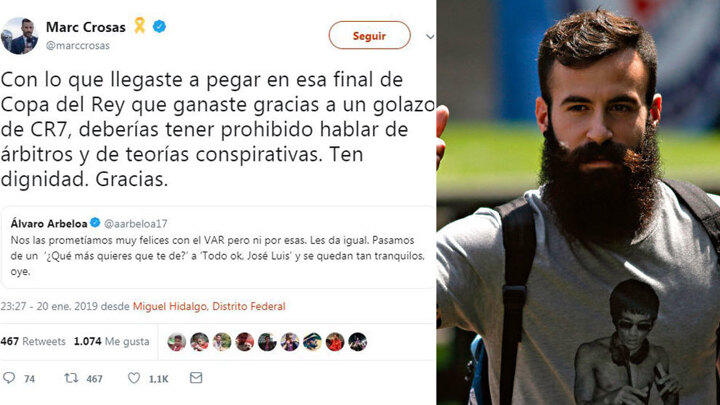 The striker netted the second goal in the Blaugrana's 3-1 win over Leganes on Sunday night, which was met with great controversy.
Among those unhappy with the decision to allow the goal over an apparent foul on goalkeeper Ivan Cuellar was Arbeloa, a Real Madrid ambassador and former player, who was furious about the goal being allowed to stand.
"We were very happy with VAR but not for this," Arbeloa tweeted.
"It does not matter to them."
"We went from, 'What else do you want?' to 'All OK, Jose Luis [Munuera Montero, the referee from Real Madrid's controversial fixture against Real Sociedad] and they stay so quiet."
Responding to that tweet was Crosas, had a few words of advice for the former Madrid right-back.
"With what you got in the Copa del Rey final that you won thanks to Cristiano Ronaldo's wonder goal, you should be forbidden from talking about referees and conspiracy theories," he stated.
"Have dignity.
"Thank you."