There were some memorable moments in PL week 6, What did we learn?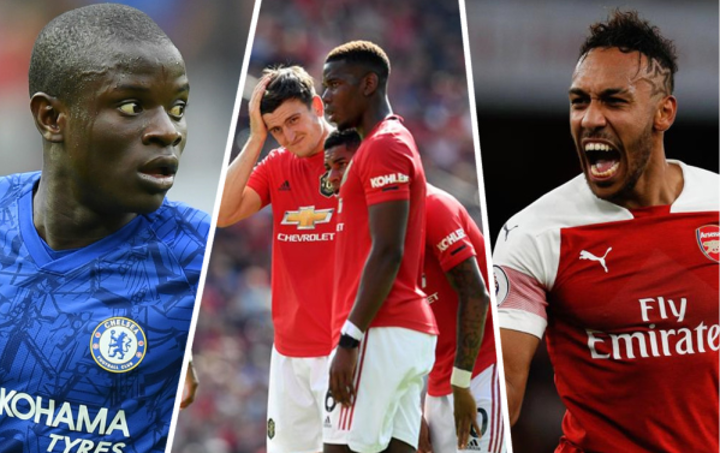 Liverpool are away!
Prior to the Stamford Bridge victory, Liverpool had won just one of their previous 12 trips away to fellow 'big six' opponents.
That run stretched back a long, long while. The solitary victory was away to Spurs last season, and given it was at Wembley, there was little in the way of tangible home advantage to contend with.
The Reds had drawn six of those games, losing five, so it's not like they were just taking a point and being happy.
They were struggling to impose themselves on the very best teams in England on the road. Hell, even today at Stamford Bridge they didn't really dominate.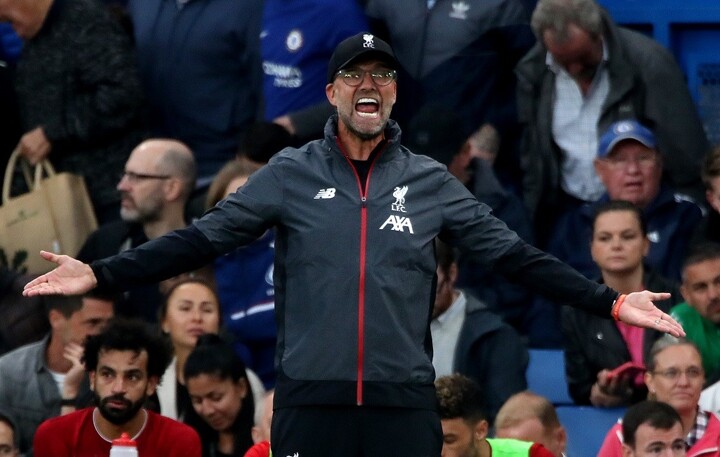 They didn't rock up to Chelsea's back yard and hammer them into submission. But what they did was almost as impressive and much more efficient.
Chelsea trending upwards
Unlike their main rivals for that top four spot, Manchester United and Spurs, Chelsea are trending upwards.
Yes, they lost 1-2 at home and that's never good. But they limited Liverpool to two set-piece strikes and their second half was spectacular in terms of pushing the Reds back towards their own goal and putting genuine fear into Jurgen Klopp.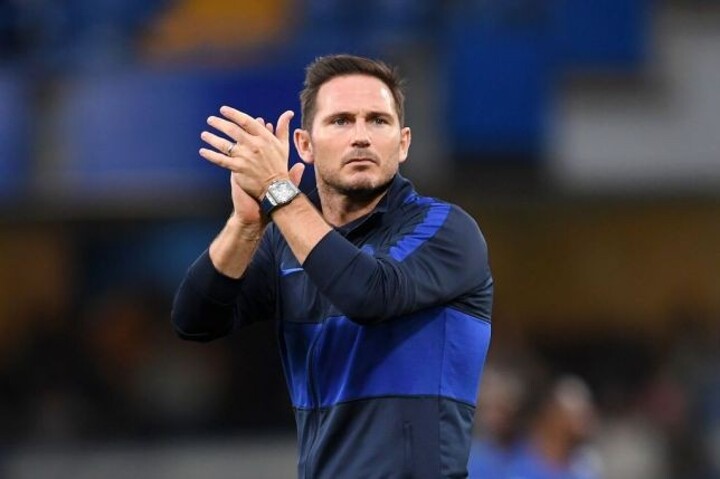 The German coach subbed off both his star wing-forwards Salah and Mané, bringing on Joe Gomez and James Milner to help shore up their defence.
That Chelsea pushed him into doing that, and created two gilt-edged chances (for Michy Batshuayi and Mount) against this Liverpool defence indicates that, yes, Chelsea lost but they're very much a side heading in the right direction.
Solskjaer's lack of execution
José Mourinho was speaking at half-time about Man Utd's defending for West Ham's first goal, and he said: "the low block was correct, but the idea of what a low block is…" and then he shrugged.
He couldn't even finish the sentence because Man Utd's defending was shocking.
Like Mourinho said, they were in a low block which is good – but it was an imitation low block, because the focus and intensity was missing.
There was no constant movement to shut down passing lanes and prevent attacking players from finding space outside the box.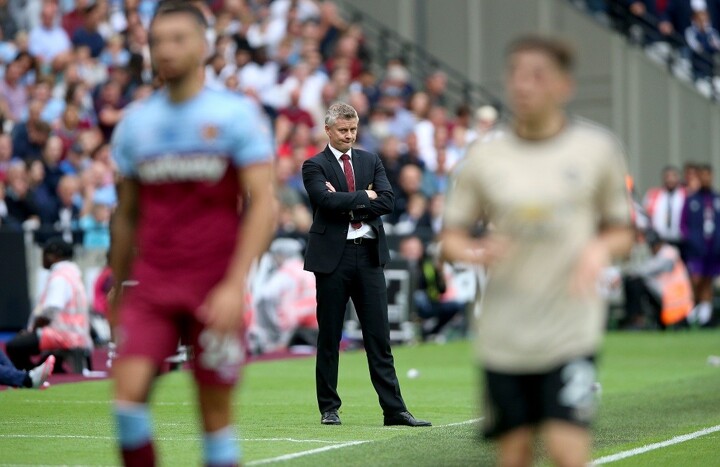 That is pretty much how Man Utd have played ever since the 0-0 draw with Liverpool last season.
All talk, no walk. Solskjaer often speaks about wanting Man Utd to be a ferocious team capable of playing fast attacking football.
However, without a solid understanding of how to actually make that happen, then these are but words. The basest sentimentality, a child's prayer.
And despite all the love for him, doesn't that just sum up Solskjaer's time in charge of Man Utd? He says the right things, he has the right ideas, but the execution? Sorely missing.
Aubameyang extends superb goal record
Pierre-Emerick Aubameyang has been absolutely on fire for Arsenal pretty much since pulling on a red and white shirt.
The former Dortmund man shared the Premier League Golden Boot with Mohamed Salah and Sadio Mane last season and by the looks of it, is staking a pretty hefty claim to take the accolade for himself this time around.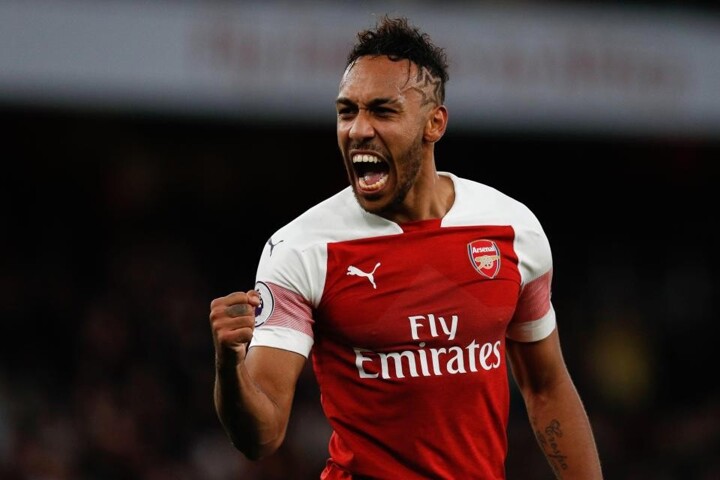 Aubameyang's 84th-minute winner against Aston Villa on Sunday was his 16th goal in his last 16 games for Arsenal across all competitions and with Nicolas Pepe still finding his feet and Alexandre Lacazette out until October, his contribution cannot be understated.
N'Golo CANté
It's been harsh on Frank Lampard to have to negotiate the start to his first Premier League season mostly without his best player.
N'Golo Kanté has had injury problems all season long which has limited his impact. But as he showed against Liverpool themselves in the Uefa Super Cup, he is a dream midfielder who can work wonders in big games.
Again Kanté was incredible against Liverpool and incredible in a big game. The Frenchman regained possession 11 times, more than any other player on the pitch.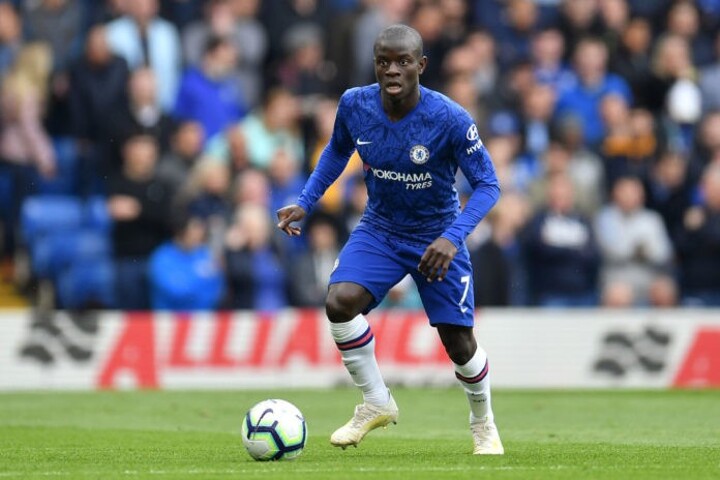 And more than that, he never stopped running, never stopped making Liverpool work and work to hold onto their advantage (one covering run where he tracked and dispossessed Salah was just spectacular).
Then finally he scored a truly spectacular goal, driving at the heart of the Reds' defence before curling a shot beautifully past Adrian.
Matic offers no protection
Nemanja Matic used to be very good at football. He was an athletic powerhouse with the energy and dynamism to play a box-to-box role with an emphasis on defence.
He was a crucial part of Chelsea winning the Premier League in 2014/15 and 2016/17, so when they sold him to Manchester United people raised their eyebrows.
He was withdrawn on 70 minutes but by then the damage had been done. Man Utd were losing because Matic had let Mark Noble dilly dally on the ball outside the Man Utd box and then make an easy pass to Anderson, who Matic didn't close down.
And then the Serb did nothing to help United get back into the game, constantly taking too many touches and slowing attacks down.
That he continues to play in a side that ostensibly wants to play fast, attacking (or counter-attacking) football is the biggest condemnation of the Man Utd coaches possible.
Firmino SZN
Roberto Firmino has played in all six Premier League games this season. In that time he has three goals and three assists, failing to trouble the stat-sheet on just one occasion against Arsenal.
The Brazilian forward even bagged two assists in the Uefa Super Cup against Chelsea.
He's just an absolutely ridiculous talent, but one that has had to share the spotlight in the last two years.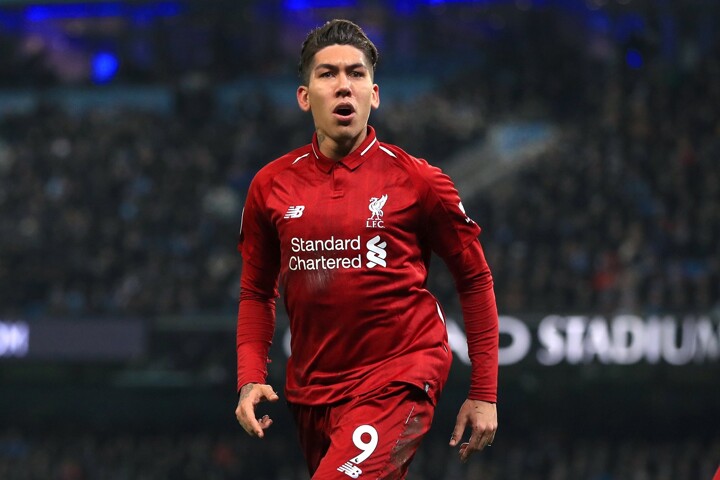 First in 2017/18 it was Mohamed Salah that stole the headlines. Then in 2018/19 it was Sadio Mané's turn.
These players rightfully drew plaudits but Firmino was always a huge part of their success with his selfless play and intelligent passing (like his backheel assist for Salah last week). Well at Stamford Bridge it was Firmino who stood tall to make the biggest contribution.