Former Barcelona player Gheorghe Popescu has maintained that the decision to hand a two-game ban to Ousmane Dembele was rather harsh.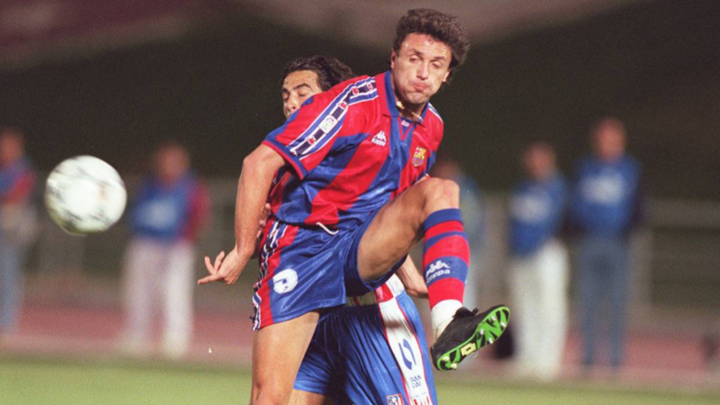 The Frenchman was shown a red card in the Blaugrana's 4-0 win over Sevilla for telling the referee that he was "very bad" and he will miss the upcoming trip to Eibar and Clasico against Real Madrid.
"I like Dembele very much, he will surely give a lot more," he told Radio MARCA.
"I think that banning him for two games is a lot, as he was actually right and the referee was very bad.
"The referees should be more flexible with the players."
Popescu went on to hail Lionel Messi and insist that he is the best player in the history of football.
"Without a doubt, Messi is the best player in the history," he added.
"Neither Romario nor Ronaldo have reached his level, he has been the best in the world for 10 years."
The Romanian also revealed that wearing the Barcelona armband was the best moment in his career.
"The best thing that has happened to me in my sports career is being able to be captain of the best team in the world, that is the Barcelona," he noted.