A former Manchester United star has tried his hand in rugby after linking with the France national side.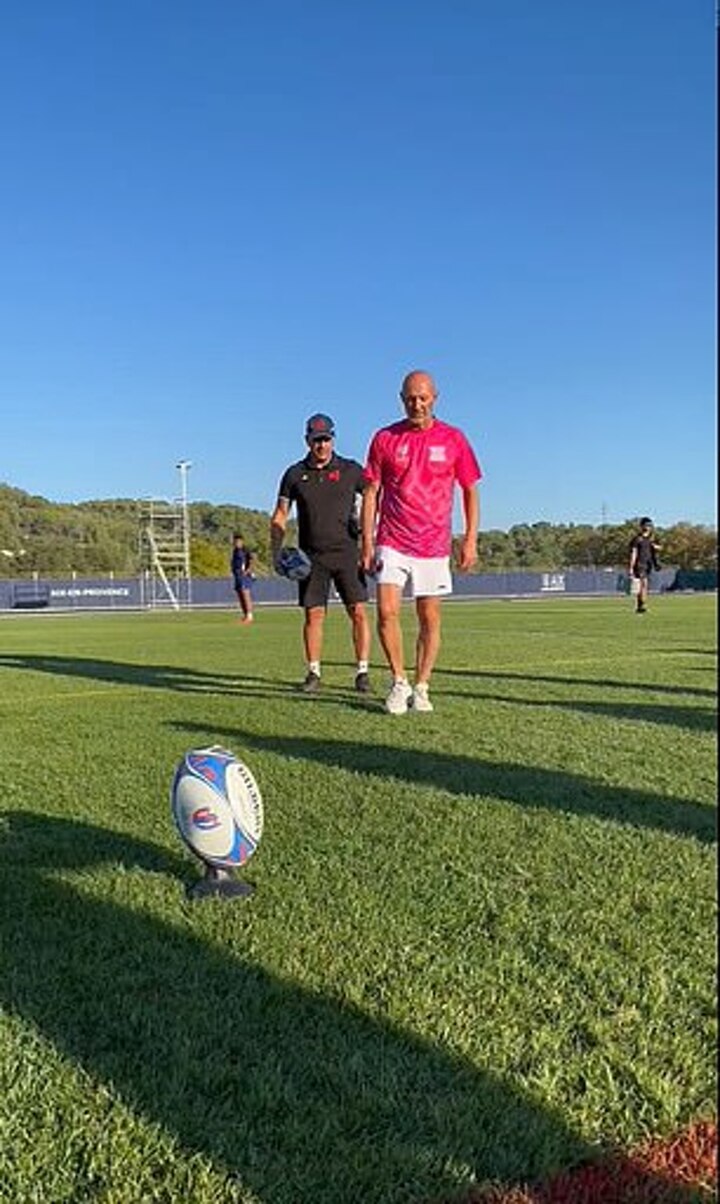 In a viral video, the former goalkeeper can be seen kicking a conversion with the help of France national side kicking coach Vlok Cilliers.
The World Cup winner impressed coaches as he fired his effort through the posts on the training pitch, before laughing with the staff shortly afterwards.
Given his successful career in goal, the retired football star made it look easy as he smashed his effort through the posts.
Take a look at the video below and see if you can figure out which ex-Red Devil took his skills to the rugby pitch.
That's right - it's former Manchester United and France goalkeeper Fabien Barthez!
The 1998 World Cup winner linked up with the France rugby side to try his luck at conversions and certainly didn't disappoint.
Cilliers took to social media to share the former goalkeeper's effort, with the caption: 'Fabien Barthez - World Class goal keeper for France and Manchester United was in camp. I help him with a few pointers and look at the outcome!!!'
The 52-year-old has embarked on a number of ventures - such as a brief stint in the world of of motorsport - before trying his hand at rugby.
Barthez made 132 appearances during four years at Manchester United and picked up two Premier League titles in the process.