Gareth Bale has expressed his disappointment as Wales fell to a late defeat against Iran.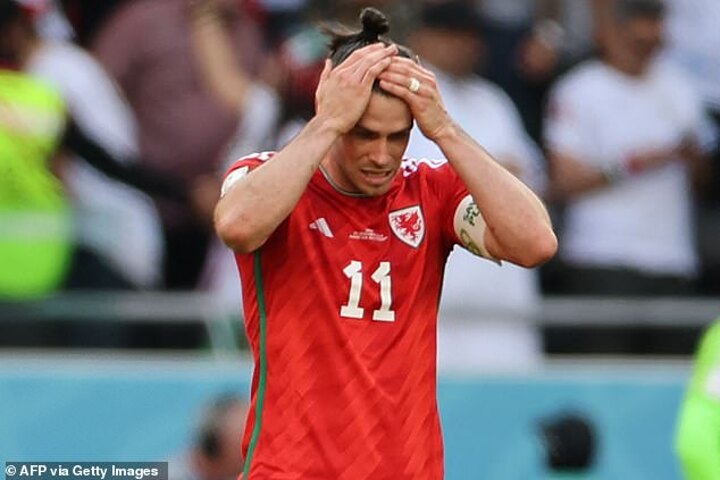 Rob Page's side came into the Group B fixture needing a result to ensure that their hopes of progressing past the group stage did not rely on a win over England on Tuesday.
But goalkeeper Wayne Hennessey's red card after 86 minutes left Page's side facing an uphill battle, and Iran capitalised on their advantage to score twice in injury time.
Speaking following the game, the former Real Madrid star could not hide his disappointment.
'It's gutting. There's no other way to say it. We fought until the last second, it's difficult to take but we have to recover and try and go again.
'We are all gutted. We have to pick ourselves up straight away, it's going to be difficult but we have to be positive.
'It's going to be difficult for sure. It depends on the other game, but we'll see. The red card changes the game completely. We let the first one in, and the second one doesn't matter. We recover and we go again.'
More to follow