Gareth Southgate fired a stark warning to England's rivals on Sunday after challenging his players to go full throttle in their bid to become European champions following Sunday's win over Ukraine.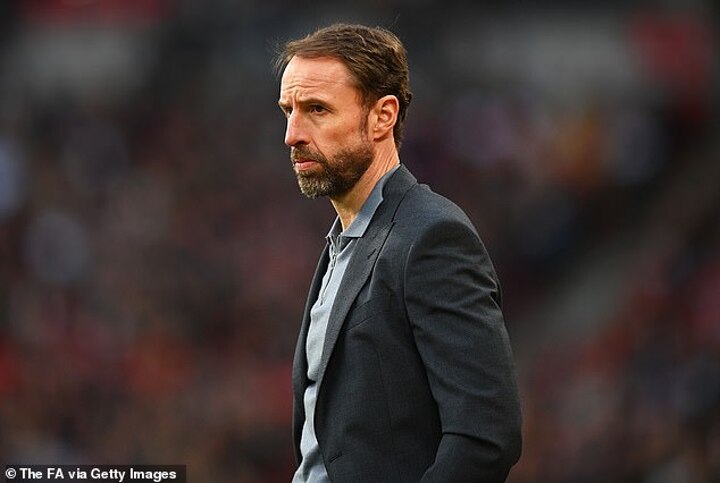 After Friday's win in Italy, goals from Harry Kane and Bukayo Saka ensured England's Euro 2024 qualifying campaign got off to a perfect start at Wembley.
The Three Lions have now played two of the four most difficult fixtures in their group and with Malta and North Macedonia up next in June - there is a good chance England will continue their 100 percent start to take a giant step towards the tournament in Germany next year.
But Southgate has told his players he will not accept any complacency, saying: 'I will expect everyone to be here, they will want to be part of it.
'We will look to psychologically refresh the group by giving them time at the end of the season. But if we start to think we haven't got to turn for games in June because the world ranking of the opponents isn't as high as the two opponents we have just had then we are in trouble.
'That's not he approach we are looking for. We are challenging the team to be the best in Europe in the next 13 months.
'That requires everybody's commitment and requires everybody to be prepared to play and that requires the standard of training everyday to be at the highest level no matter who we play against.'
Meanwhile, Southgate hailed Saka following his latest match winning contribution. The Arsenal forward scored a brilliant second for England and his manager added: 'It is a top-level finish. That is the ruthless part he has added to his game in the last 18 months or so.
'There were times you weren't sure he was going to finish but now he has that confidence in front of goal.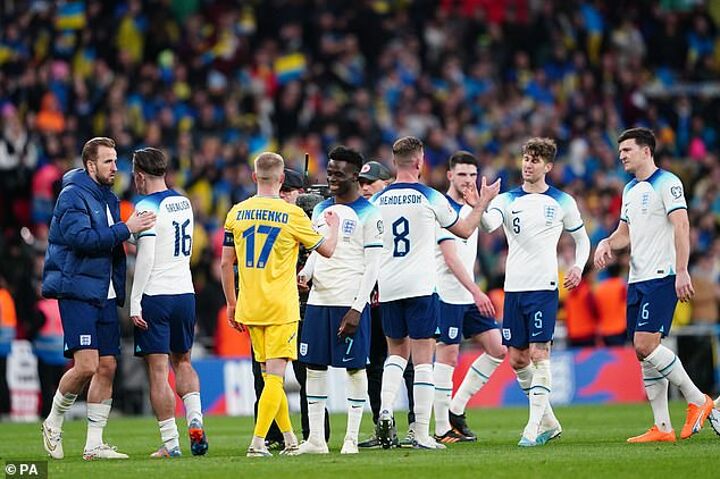 'When he is in front of goal now he plays with real belief, that's evident with his club and games with us. You re expecting him to score now. That has been a mentality shift more than anything technically.
'He knows to be a really top wide player he needs the numbers of goals and assists and he has without a doubt deliver that all season.'
Kane collected a commemorative boot before the game to mark becoming England's all-time leading scorer.
The captain added: 'It has just been the perfect week. I'm proud of the boys for staying focused and getting the job done, it shows the type of team we are.
'We were all disappointed after the World Cup but the sign of a good team is to come back.'