Gary Neville has tipped Aaron Ramsdale to ask to leave Arsenal if he continues to play second fiddle to David Raya.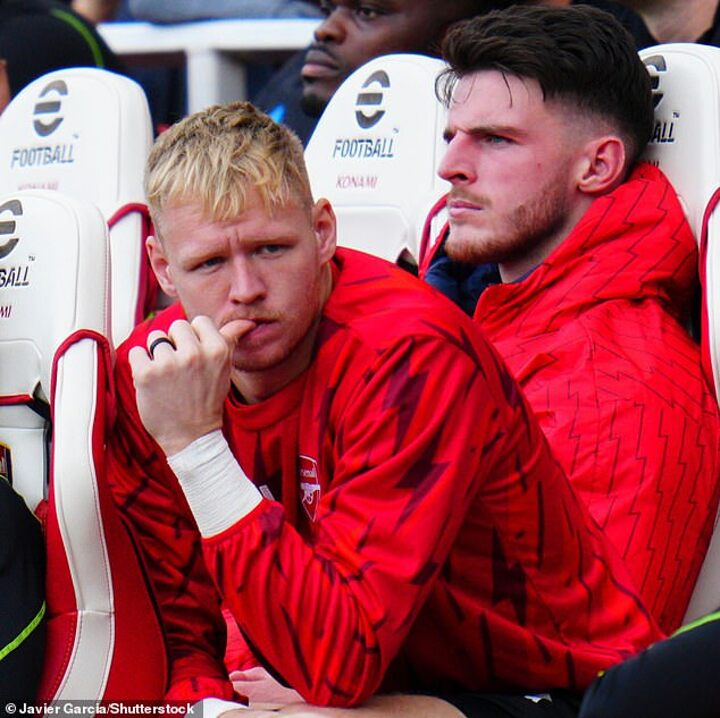 The England international has been Arsenal's No1 for the last two seasons, and started this term in goal, but has been displaced by Raya in recent weeks following a bold call from Mikel Arteta.
Ramsdale has been praised by Arteta for his response to being dropped, and he was seen applauding Raya when he made a stunning save against Tottenham in the north London derby on Sunday.
However, Neville believes he won't be happy with his current situation, and could ask to move on if he doesn't win his place back soon.
'If it carries on like this, he's [Aaron Ramsdale] going to have to knock on [Mikel Arteta's] door and say "look, I need to play football somewhere else if it carries on like this",' Neville said on the Stick to Football podcast.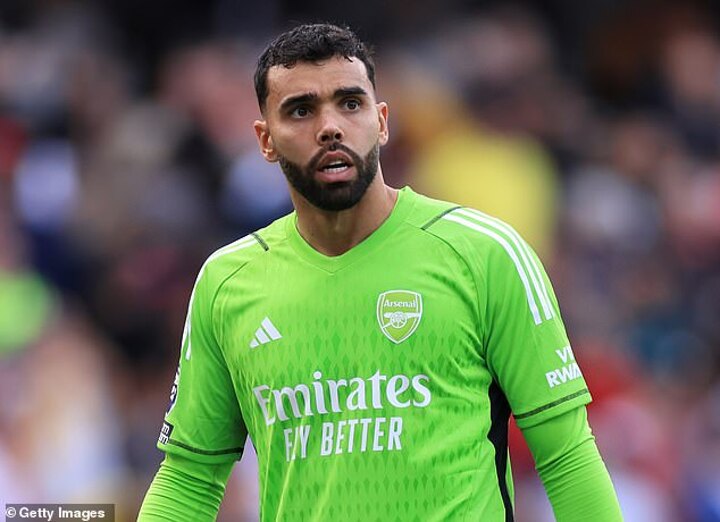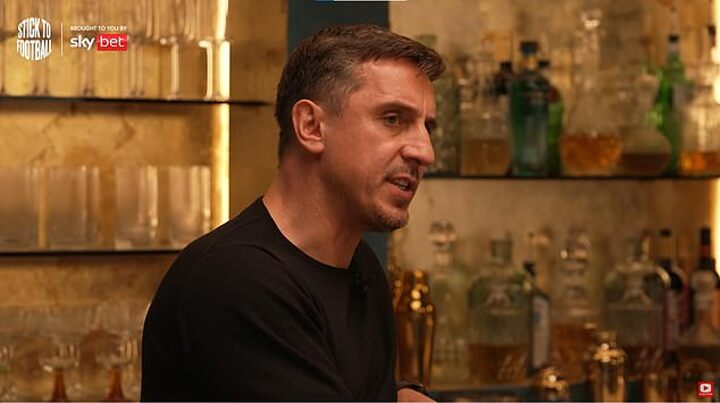 Neville was joined on the podcast by Jamie Carragher, Ian Wright, Roy Keane and Jill Scott.
Carragher recently claimed Arsenal will never win the league with Ramsdale in goal, and he doubled down on his view that Arteta has made the right decision in bringing in Raya.
However, he feels the Arsenal boss will need to do everything he can to keep Ramsdale on side as a back-up option and to maintain team spirit.
'When you've got proper top-class goalkeeper – and it remains to be seen whether Raya is that – for Arteta to bring him in, he feels he's better than Ramsdale, so I'm totally with the manager. I think it's really ruthless,' Carragher added.
'He [Ramsdale] might play in certain games now and again like cup games or maybe some Champions League games if they qualify early. He's got to try and keep him on side a little bit for the training sessions every day to keep the morale.'
Wright admits he has sympathy for Ramsdale after two strong seasons at the Emirates where he has proved many of his doubters wrong.
But the former Gunners striker conceded the 25-year-old losing his place is just another example of the ruthless nature of top-level football.
'When you look at Aaron Ramsdale's journey into Arsenal, when we were signing him, people were laughing at us. Even Arsenal fans were saying he's had two relegations,' Wright said.
'Ramsdale has progressed to the point where a lot of what we have achieved, he's played a massive role in it.
'We want to see him get through this adversity. Mikel Arteta has brought him [Raya] in because, again, the margins. Put yourself in Aaron Ramsdale's shoes – when you start hearing that David Raya is coming, you think "yeah okay", but then suddenly, he's here, and not only that, he's in the team. It's not wrong because we're dealing with a professional game and it's ruthless.
'The way he's reacted on the cameras [during the Arsenal-Tottenham game], shows that Aaron Ramsdale is going to back the team. People don't understand, being in a dressing room where a team is trying to get somewhere – how ruthless that place is. Of course, you feel sorry for him but it's what happens.'