Gianluca Petrachi is among the most talented and influential of a new generation of sporting directors in Italy.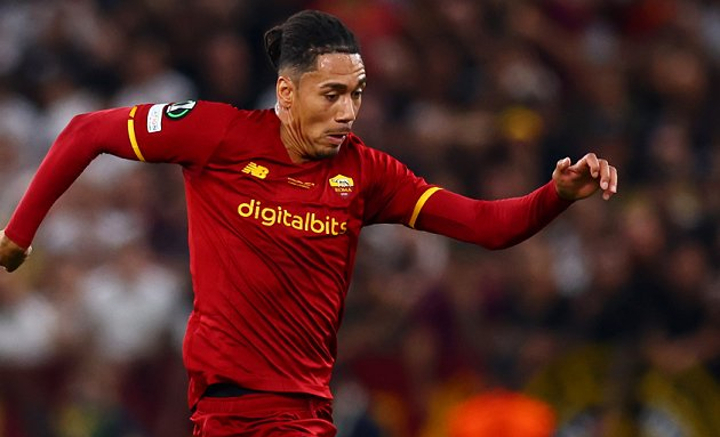 After a playing career which took him up and down the football pyramid in Italy - and also abroad to England and Nottingham Forest - the former midfielder bettered that journey as a sporting director. First building an exciting team at Torino, before landing the plum role at AS Roma, where his work is still being felt today.
"We can say that what they have done is good, having been able to bring a trophy to Rome after many years of missing one," Petrachi tells Tribalfootball.com of the current management team at Roma.
"The winning of the Conference League, beside the fact that it was a new competition, is an important step and a good level of achievement. To win at any level and in any competition is not easy and for this reason the winning of the Conference League has been important for Roma.
"This year we'll have to see if they can confirm the same level of the last year. I believe that Roma, if they qualify for the Champions League, in the end it will be considered as a good result."
One of Petrachi's big coups while with Roma was securing Chris Smalling's move from Manchester United. With the former England international's contract running down, his old boss hopes Roma do not let him slip away.
"I can give opinions on Smalling because he was a player that I brought to Rome and I am very happy for the role that he has because he is very important physically and professionally.
"I hope that Roma do not lose him in the 2023. It is very difficult to find player at his level and he is a security at a professional level. In recent times he's not suffering injuries and I am very happy that he is doing very well."
On negotiations with United, Petrachi says the deal moved quickly at the time in August 2019.
"To bring Smalling was not easy, but it was fast. He transferred on-loan with the right to buy him. The player's wish has been very important because the will was to leave Manchester after having understood the limited possibilities of playing there.
"The idea of moving to Roma was something he liked."
In recent years, Roma have suffered some instability as the club has changed hands on three occasions. Petrachi worked with the Giallorossi in the time of James Pallotta, though also has an affection for the Sensi family. He admits some frustration when Pallotta sold the club to current owners, the Friedkin family.
He says: "I have no experience with the Sensi family presidency, but I have experienced this time as a player and at the time I believe that the management of the club was based on family and love for the club.
"That was a different time when the presidents of the clubs worked with their heart and passion regarding the club and their future. I have experienced only one year with the Pallotta presidency because he sold the club after one year as he was tired and not ready to go further. I was not lucky in this sense. And for this I am not happy because I would have liked to have continued working on this project with the club.
"Regarding the Friedkin family, we will see what the future will bring, but also it should be remembered with Pallotta they have achieved good results in the League and in the Champions League. It's too early to give an opinion regarding the Friedkins."
Beyond Roma and Italy, Petrachi admits some regret over his move to Nottingham Forest and the City Ground. He spent two years with Forest at the turn of the century.
He says: "I will be honest, that time at Forest had a positive aspect and a negative aspect. The positive was that it was an important experience in a different kind of football. Instead I should have valued better the division that Forest was playing. Especially in that time I went there was a big gap between the Italian League and the Championship.
"Despite all of this I did very well in my first 10 matches but after I had an injury, it affected all my experience there and also my career. If I would have known better the Championship, I would have not gone there to play."
Despite the frustration, Petrachi does still follow Forest's results and in his line of work has taken a keen interest in their transfer market campaign this season. Winning promotion back to the Premier League, Forest have signed over 25 players - and aren't done yet.
Petrachi says: "I think that the new owners has decided to implement a new philosophy and for this reason they have made this kind of choice. I think that they wanted to change a lot so to implement the strategy that they wanted.
"But don't forget that changing so much its not so easy because the players need to know each other and need to adapt. Time will tell us if this kind of strategy will be effective or not, it's too early to say.
"I am pragmatic so if I see that from 25 players 20 of them don't want to stay at the club I change all of them, but still this is based on the analysis I do. It's a subjective topic.
"For example when I went to Torino I did a revolution because there were a lot of players who didn't want to stay and I took 12 new players and in the second part of the season our performances changed."
As he's followed Forest, Petrachi says the prospect of returning to England isn't something he's completely ruling out.
He explained: "To be honest I have never had the idea to go and work in the UK because to go and to do the work I do there you need to have the right level of English that unfortunately I don't have.
"So the only idea I would go and work there is as an advisor to a club and not as a football director.If something interesting and worthy comes to me I will think about it despite what I have said before."
Currently a free agent after leaving Roma, Petrachi says he's preparing to return to battle. However, his next job must be the right fit.
"I have a great desire to return to active football, but I haven't let this desire to take control of my mind and to make moves that I would be not happy about in the future," he says.
"I have had a lot of opportunities to come back and work, I had different offers but I hadn't found the right prospective and project to start working.
"I wouldn't like to find myself again in a situation like at Roma, and my intention is to find a long term project of three years that could give me the possibility to do something also related to my philosophy."
Indeed, part of that ambition is seeing how the team brought together at Roma is now developing. Petrachi adamant he wants the chance to see a project through to the end.
He continued: "For example, if I would have had more time at Roma I would have done a good job because we were on the right path.
"From the team of Roma that won the Conference League, 7-8 were players that I bought when I was the director of the club. My desire is to start with a club which can let me work over a long term and give me the possibility to construct day by day.
"I do not want to enter an arrangement which would effect negatively my work in the future."