Chelsea boss Graham Potter has criticised Kai Havertz for his goal celebration during the Blues' 2-2 draw with Everton.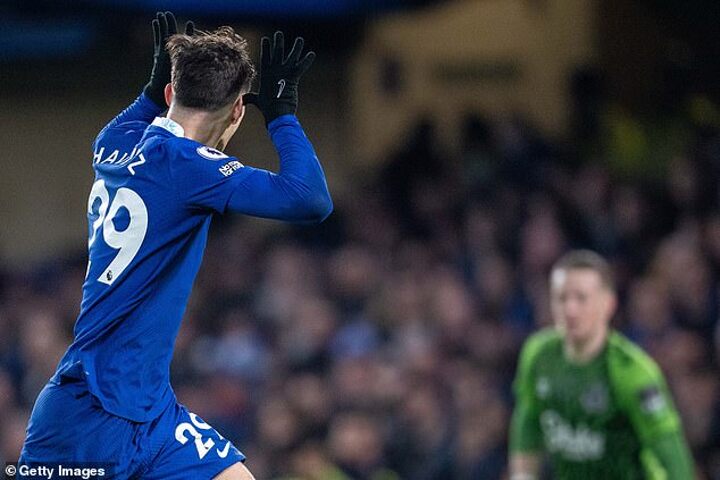 In a pulsating clash at Stamford Bridge, Abdoulaye Doucoure had pegged back Joao Felix's opener before Havertz put Chelsea back ahead with a 76th minute penalty.
However, after he netted the spot kick, the German forward appeared to mock Everton keeper Jordan Pickford.
As the ball hit the back of the net, Havertz cupped his hands to his ears in front of the England No.1, while sticking out his tongue as he wheeled away in celebration.
Ellis Simms then equalised with a dramatic goal in the 89th minute to ensure Pickford had the last laugh between the pair.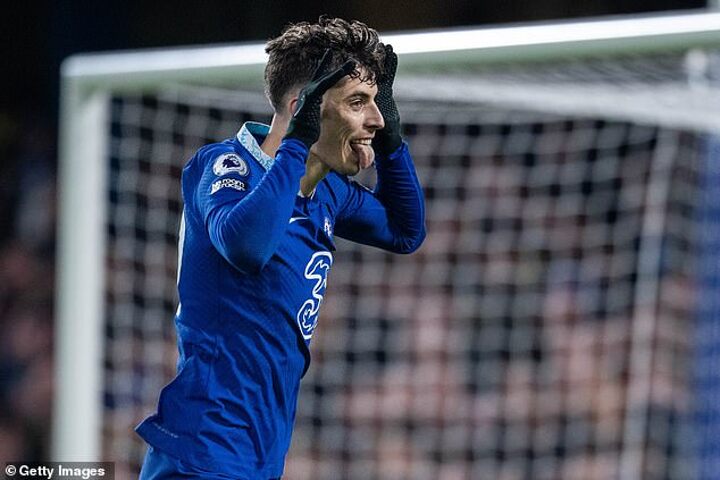 And, following the game, Potter explained how he wasn't happy with Havertz's celebration.
'When players score, they have something like an out-of-body experience,' the Chelsea boss said.
'I didn't score many myself so I wouldn't know. You should enjoy the celebration, I don't think you need to involve the opponent.
'That would be my perspective.'
Potter also expressed his frustration with his side dropping points against the Toffees in a result that leaves them 11 points off the top four with 11 games remaining.
He added: 'As I said, Everton used their strengths well. They've got physicality and used (Abdoulaye) Doucourse and (Andre) Onana to win long balls, second balls, throw-ins, set-pieces, and to create danger.
'Teams have always done that well under Sean (Dyche). It's not easy to control it as well as you'd like.
'We lost a little bit of control for a short period of time and when we did, we conceded. That's the frustrating bit.'
The Blues are back in action with a home clash against Aston Villa following the international break, with the success of their season now shaped around their Champions League campaign.
In Friday's quarter-final draw, they pulled out Spanish giants Real Madrid, and they will hope to avenge defeat to Carlo Ancelotti's side at the same stage of last year's competition.