Gonzalo Higuain has bid farewell to his Milan teammates ahead of his proposed switch to Chelsea.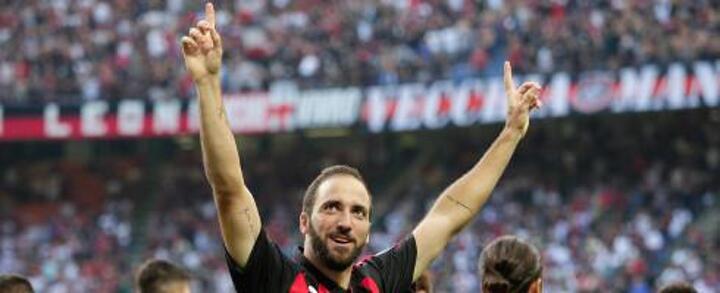 Reports in Italy on Friday morning claimed Higuain held a 'farewell party' the night before, highlighting how the Juventus-owned striker's relationship with the Milan squad 'never cracked'.
However, they agree the Argentine's rapport with the club broke down and he is expected to complete his move to Chelsea before next Thursday, when they face Tottenham Hotspur in the League Cup semi-finals.
Taking his spot at San Siro is expected to be Genoa hitman Krzysztof Piatek, who was recently Serie A's Capocannoniere until he was displaced by Cristiano Ronaldo.