West Ham United can still finish above both Chelsea and Wolverhampton Wanderers in the Premier League table this season, but need results to go their way on Sunday for that to happen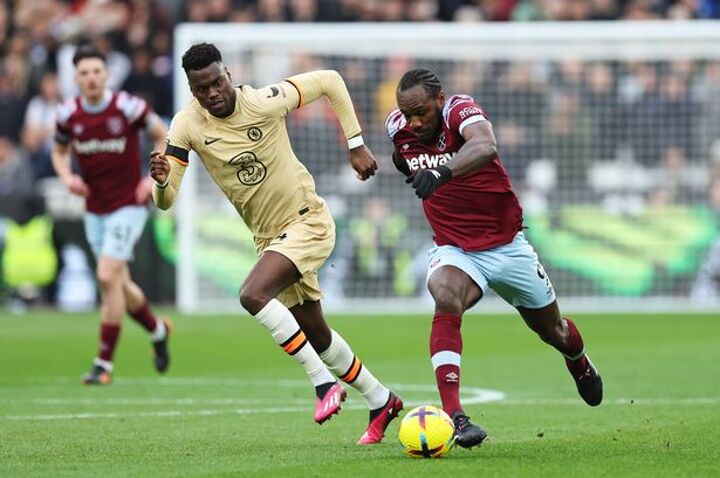 West Ham United can still finish above Chelsea in the 2022/23 Premier League table this season.
The Hammers currently sit 14th in the table following their 3-1 win over Leeds United last Sunday, moving them out of the Premier League's bottom six for only the second time since the start of November.
Now, they enter the final weekend of the season still able to finish 12th in the table, a leap up the table which would see them pocket around £4million extra in prize money at the end of the season.
For that to happen, West Ham must win their final game of the season away at relegation-threatened Leicester City and hope that the results of Chelsea (12th) and Wolverhampton Wanderers (13th) go their way.
Following Chelsea' 4-1 loss to Manchester United on Thursday night, to finish above the Blues, West Ham need to beat Leicester, hope that Chelsea lose to Newcastle United and have a three-goal swing go in West Ham's favour, with the Hammers narrowly behind on goal difference but ahead on goals scored by four clear goals.
To finish above Wolves, one place above the Hammers, West Ham just have to pick up more points than Wolves away at Arsenal. If West Ham win and Wolves do not, or if West Ham draw and Wolves lose, David Moyes' men would finish above the Old Gold.
For each position West Ham climb up the table, there is an extra £2million up for grabs, so therefore, there would be £4million up for grabs for finishing above both Wolves and Chelsea.