As is always the case after FIFA have named winner of The Best award, eyes are drawn towards who each of the world's best players and coaches voted for.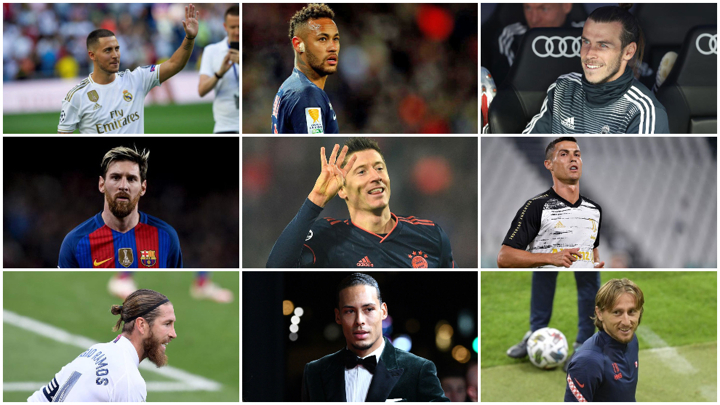 A lot of players vote for their club teammates, or players they've shared the pitch with in the past, while others opt to use their vote as recognition for players who have enjoyed successful years, but are unlikely to come out on top in the final count.
Robert Lewandowski, who was named The Best men's player for 2020, gave his No.1 vote to Thiago Alcantara, a former teammate of his at Bayern Munich. In second, he went for Neymar and then chose Kevin De Bruyne in third.
Lionel Messi, meanwhile, had two Paris Saint-Germain players in his top three. Friend and former Barcelona teammate Neymar took his first vote, ahead of Kylian Mbappe in second and then Lewandowski in third.
Cristiano's top three were, in order, Lewandowski, Messi and Mbappe. The Portuguese, notably, was the only of the three finalists to vote for the other two.
Sergio Ramos, who came 11th in the final standings, also voted for Lewandowski as his first vote, ahead of Thiago and then Neymar.
Luka Modric, as Croatia captain, opted for Lewandowski, Ramos and Mohamed Salah. Eden Hazard had the same top two, but had De Bruyne in third.
Virgil van Dijk showed his commitment to his Liverpool teammates, voting for Sadio Mane, Salah and Thiago as his top three. Gareth Bale took the opposite route, not voting for any of his teammates, going for Lewandowski, De Bruyne and Mane.
Spain coach Luis Enrique gave his votes to Messi, Thiago and Sergio Ramos.
MARCA had Spain's media vote, through Juan Ignacio Gallardo, and his votes went towards Lewandowski, Thiago and Ramos.