Zinedine Zidane simply hasn't been able to get Real Madrid to click this pre-season, which is causing some concern at the Estadio Santiago Bernabeu just days before the 2019/20 campaign gets under way.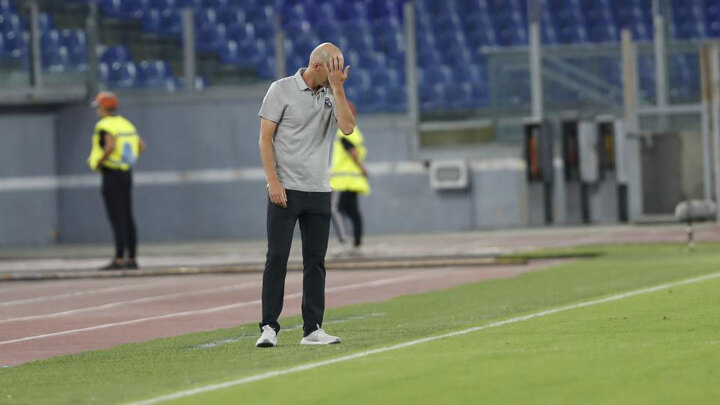 What was previously blind faith in the Frenchman has since turned into something of a tense situation, with the coach's decisions now being called into question at the club.
Zidane is always optimistic, but some concern has naturally crept into his thoughts of late.
Players like Raphael Varane, Dani Carvajal, Marcelo, Toni Kroos and Isco, who were previously key, are providing cause for concern and they have, in turn, lost their confidence.
The club are of the belief that there's still time to get things right, that the situation can change.
The team has to get its fight and its spirit back for that to happen.
As things stand, the idea of playing with three at the back doesn't really fit.
The squad hasn't been assembled for that setup, and it's not the formation in which Eden Hazard will be at his most comfortable.
Vinicius Junior's situation is particularly striking.
Just a matter of months ago he was the great hope at the Bernabeu, but now it seems like he won't have the opportunities to prove his level and to improve.
Meanwhile, Rodrygo will start the season with Castilla, but he'll be considered as an option for the first team, while Takefusa Kubo still has doubts hanging over him and the general consensus at the moment is that he'll be moved on elsewhere on a temporary basis.
Whatever happens, Zidane wants both playing regular football somewhere.
Zidane continues to rely on his own way of understanding football in his approach with the squad, which is why he's closed the door on Gareth Bale and James Rodriguez, not seeing them as part of the project.
But those upstairs maintain that Bale is still one of the best in the world, even though the coach wants him out.
Rarely has a LaLiga Santander opener carried more weight than it does this summer.
Zidane knows he has to meet high expectations, and the Bernabeu can be an unforgiving place.