This all must have been so disorientating for Vincent Kompany. He doesn't lose often. He didn't even walk in through the front doors.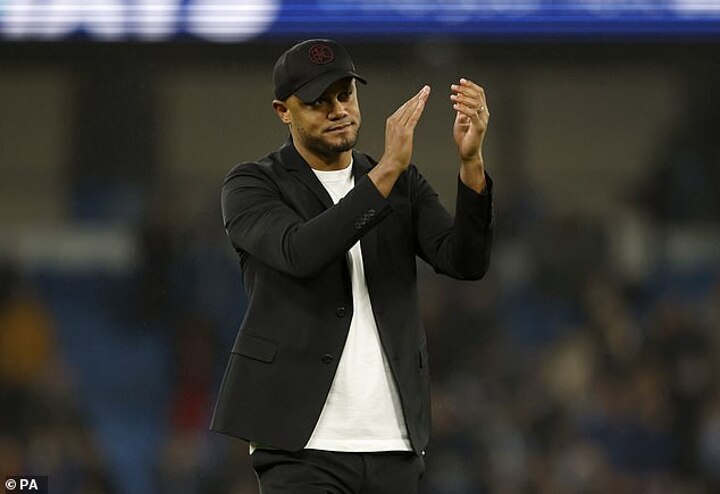 His home, the Etihad Stadium. Always will be. But until Pep Guardiola gets his wish and Kompany is handed the keys, he will need to keep using the service tunnel at the north end of the ground to gain entry.
It's a quiet way in but if there was ever an afternoon for Manchester City to break tradition and allow the visitors in through the ceiling high glass doors into the Colin Bell Stand, maybe this was it. Hundreds of fans gather there to welcome the home coach, cheering each name as they disembark, and there may well have been a special greeting for their decorated former captain.
He strode in under the radar instead and yet that was not to last. All four sides were signing his name ahead of kick-off as he gave purposeful final instructions to Nathan Tella and Ian Maatsen. Maatsen's assignment, keeping watch of both Riyad Mahrez and Kevin De Bruyne in Burnley's left-hand channel, required regular touchline coaching.
There was something unemotional about Kompany in the days leading up to the homecoming and that is understandable. Burnley are not competition winners, attempting to create history in the FA Cup on an occasion that should have provided a fair idea of how high they need to climb ahead of a return to the Premier League that will be secured promptly after the international break.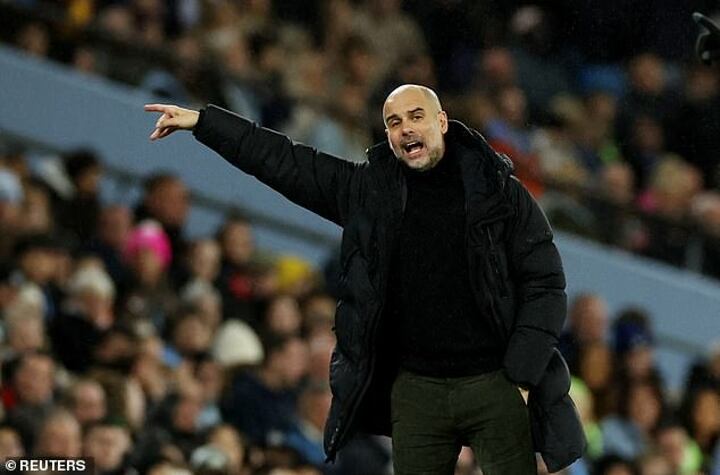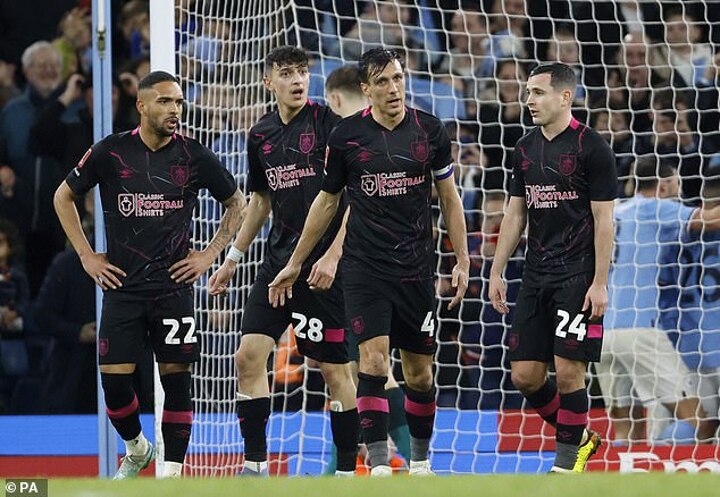 The 36-year-old did not want a glorified pageant, maintaining that the chance to face City was a moment for the whole club to relish and not just himself, although rightly allowed himself a moment of applauding those serenading him. Hearing his name from the home supporters with his team losing 5-0 later? Bittersweet. Ragged by the end, sadly.
What had come earlier offered evidence of exactly what experts in the Championship have raved about since August. Burnley were superb for almost an hour: intense, willing pressers and menacing in possession. It was not hard to see why they are hunting down a record points total in their division. Kompany clapped errors by cup goalkeeper Bailey Peacock-Farrell and rookie defender Ameen Al-Dakhil because the ideas were in line with instructions.
The Clarets refused to come to this arena and sit behind the ball, as so many - even the biggest and wealthiest clubs in the country - do. At times, their back four played chicken with Erling Haaland and Phil Foden on the halfway in what became a fascinating game within the game.
That was to their credit while also their undoing but Burnley did it their way - their new way - and will take encouragement from the experience up until a point.
Kompany left deflated, frustrated at minor mistakes and big moments that cost them as the night ran away. Once the first went in, he held an impromptu team talk on the pitch to cajole his players but they ended up bulldozed by a juggernaut. Kompany, of course, knows all too well how that happens.