James Rodriguez's father has confirmed that Napoli are 'the best option' for the Real Madrid midfielder.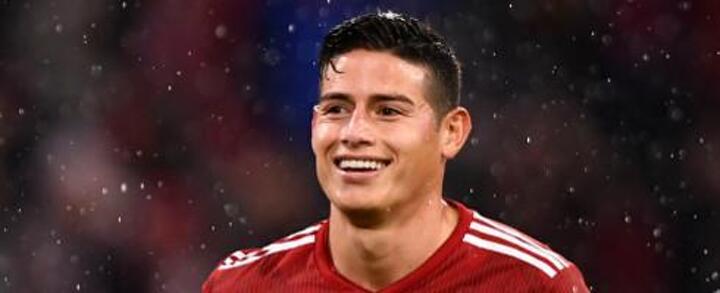 Napoli are widely expected to bring in James once Colombia's participation at Copa America is over, and Wilson Rodriguez is confident his son will be making the right move at the right time.
"Porto, Spain, Bayern, they all posed very different situations, which I believe he faced with the same attitude," he told CalcioNapoli24.
"His best season remains with Carlo at Madrid, but I'm optimistic for the future.
"He has character and personality. Even at times of adversity, he's always come out strongly. He was born for this, thank God.
"Between him and Ancelotti, there was immediately a lot of respect. James is grateful to Carlo for what he did, he knows how to get the best out of him and that contributed to their great friendship.
"The Coach has always been very happy with his performances. I've heard about [the James speculation] and I think a change is what he needs right now.
"There's Ospina at Napoli and I think they're a very good club. They're the best option for him."