Liverpool hero Jamie Carragher has torn into Tottenham Hotspur manager Antonio Conte following his explosive rant after his side's 3-3 draw with Southampton on Saturday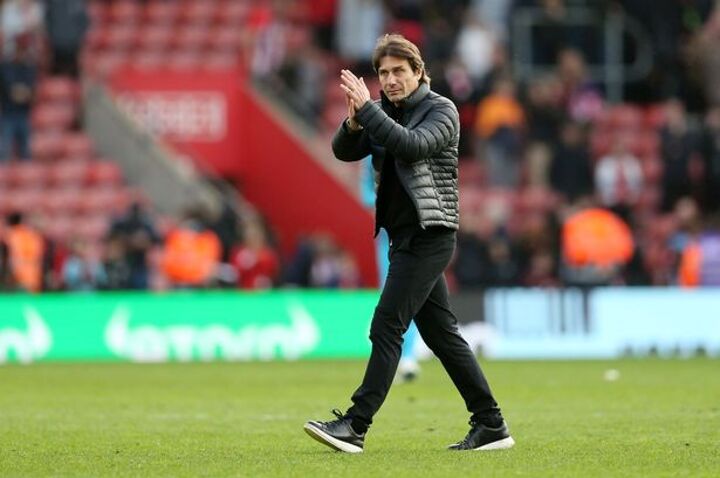 Liverpool legend Jamie Carragher has torn into Tottenham Hotspur boss Antonio Conte following the Italian's epic rant on Saturday evening.
Spurs led 20th-placed Southampton 3-1 with a little under a quarter of an hour to play before conceding twice late on as they drew 3-3 at St Mary's. After the full-time whistle, Conte delivered an incredible rant on the club and his players, claiming that they weren't able to play under any stress.
"They don't play for something important yeah," he said when discussing his squad. "They don't want to play under pressure, they don't want to play under stress.
"It is easy in this way. Tottenham's story is this. 20 years there is the owner and they never won something but why? The fault is only for the club, or for every manager that stay here."
Sky Sports pundit Carragher then took to social media to voice his opinion, stating that the veteran coach wants to be sacked by Spurs. Replying to a video of Conte's press conference, he tweeted: "Conte wants to be sacked in this international break.
"Spurs should just put him out of his misery and do it tonight." Ex-Watford centre-forward Troy Deeney then replied to Carragher by saying: "Interested to know if you disagree with what's being said tho (sic) Jamie?? Agree with your point btw (by the way)."
The Reds hero then compared Conte's situation to north London rivals Arsenal, admitting that the Gunners' fine form makes the former Chelsea boss look quite silly. Carragher added: "His point about Spurs not winning for a long time is right, but you don't speak about your own club like that. Especially when you're getting paid fortunes by them!
"The improvement in Arsenal this season after finishing above them last season kills a lot of his arguments."