It was a time of great Champions League matches, and Chelsea vs Barcelona in 2005 was one of the competition's classic encounters, yet then-Chelsea midfielder Joe Cole has revealed a previously unknown anecdote about how Ronaldinho smashed a fridge.
The Brazilian scored two goals at Stamford Bridge, including his famous no-backlift strike past Petr Cech from outside the penalty area, yet it wasn't enough to avoid elimination.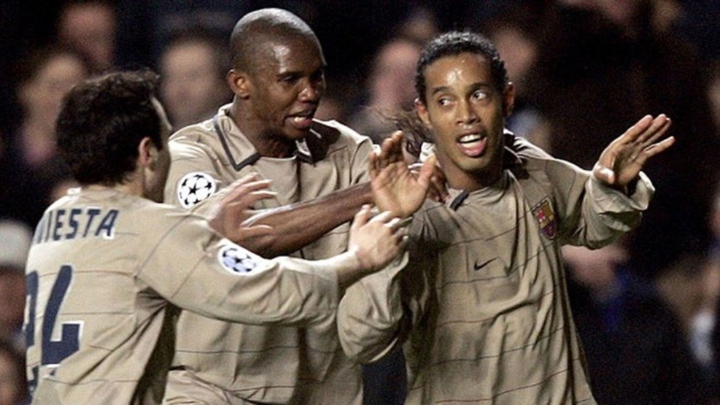 It was an ill-tempered affair made more unsavoury by comments made by Jose Mourinho about referee Anders Frisk, and it's no surprise that information has emerged suggesting there were problems in the tunnel after the encounter.
"I was always celebrating but there was a bit of afters, which is always nice in the tunnel," Cole explained to Jamie Carragher's 'The Greatest Game' podcast.
"It felt like a Champions League game but an old-school game, like when we first came through.
"Ronaldinho was in the tunnel, he smashed up the fridge.
"Ronaldinho was smashing up the fridge, there was a little melee and I think it all bubbled up from the first leg when Jose was up to his tricks as we lost in the Camp Nou."