Tottenham news as Joe Lewis net worth rockets with the owner of Premier League Tottenham Hotspur seeing his fortune increase over the last decade to a whopping $6 billion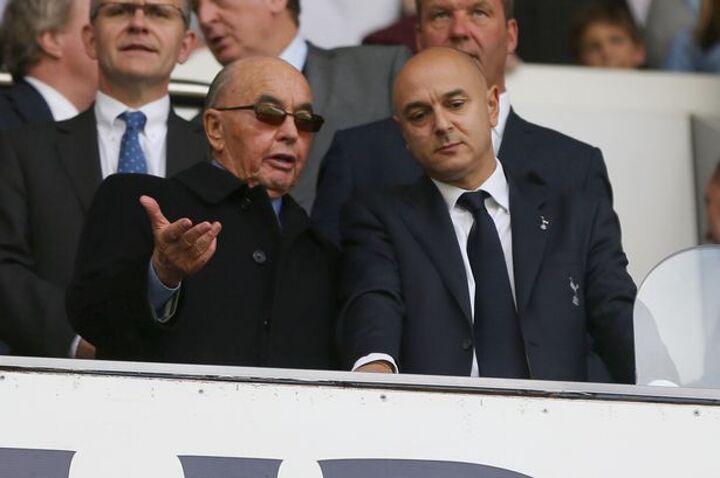 Tottenham Hotspur owner Joe Lewis has seen his net worth increase to a whopping $6 billion.
Lewis runs Spurs with Daniel Levy through ENIC Group, with the company owning 85 per cent of the club. Lewis is the overall shareholder of ENIC through Tavistock Group, based in the Bahamas, which is a private investment firm which also has stakes in companies in ten countries with offices in 13.
According to Forbes , Lewis' net worth has shot up to $6bn from $5.4bn last year. Indeed, Forbes report that Lewis' overall net worth was around $4bn a decade ago, with the 86-year-old's fortune increasing since 2013.
Lewis set up Tavistock Group in 1975 and has grown it to include companies from resort properties to manufacturing. Levy and Lewis oversaw Spurs' move to their new state-of-the-art Tottenham Hotspur Stadium in 2019 and consistent qualification for the Champions League over the past ten years.
The Financial Times reported in February that Najafi was preparing a 'blockbuster' move for Tottenham worth around $3.75bn. Najafi was said to be 'weeks away' from preparing a formal bid for the club with MSP Sports Capital set to buy 70 per cent of Spurs with Middle Eastern partners taking the remaining 30 per cent.
Qatari interest in Spurs has also been reported, with Paris Saint-Germain owners Qatar Sports Investment said to be interested in the club. Levy met with QSI chief Nasser Al-Khelaifi in London in January with investment in the club discussed.