The winners for the 2019 Gran Gala del Calcio have been announced, with Atalanta and Juventus scooping up the most awards.
The ceremony took place in Milan on Monday evening, recognising Italian football's best performers of last season.
Cristiano Ronaldo took home the biggest prize of best player, having helped Juve win their eighth straight Scudetti with his 21 Serie A goals.
However, Atalanta were named not only the best team for achieving Champions League qualification, but they also had two players in the best XI – Josip Ilicic and Duvan Zapata.
Other than that, it was generally a clean sweep for the Bianconeri, who dominated both men's and women's teams.
Brescia midfielder Sandro Tonali, meanwhile, was named Serie B's Best Young Player for last season.
Best Player: Cristiano Ronaldo (Juventus)
Best Coach: Gian Piero Gasperini (Atalanta)
Best Referee: Gianluca Rocchi
Best Goal: Fabio Quagliarella (Sampdoria vs Napoli)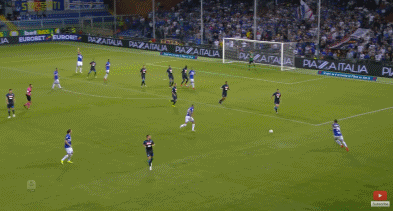 Best Team: Atalanta
Best XI: Handanovic (Inter); Kolarov (Roma), Chiellini (Juventus), Koulibaly (Napoli), Cancelo (Juventus*); Pjanic (Juventus), Ilicic (Atalanta), Barella (Cagliari*); Quagliarella (Sampdoria), Ronaldo (Juventus), Zapata (Atalanta)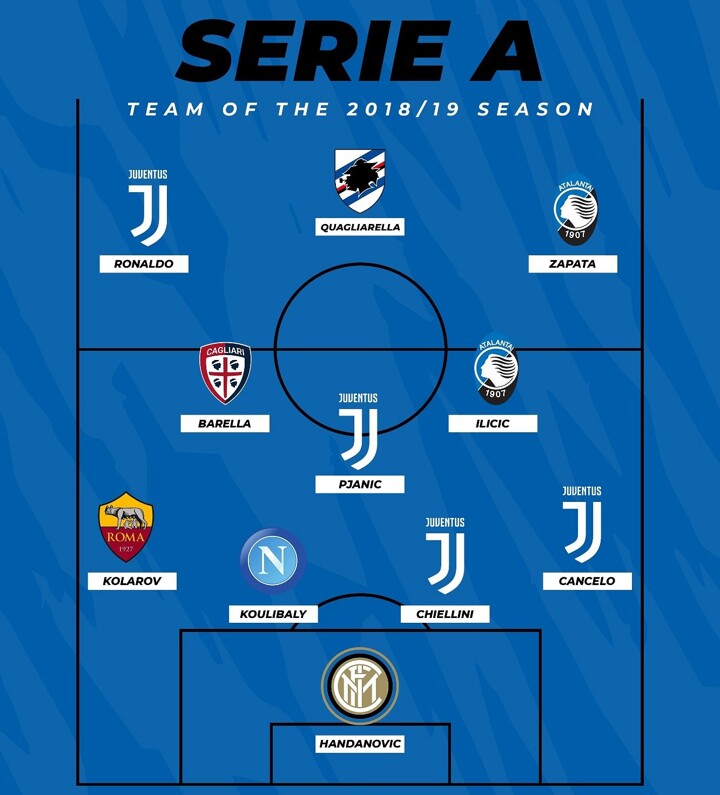 Serie B Best Young Player: Sandro Tonali (Brescia)
Best Women's Goal: Thaisa (Milan vs Juventus)
Best Women's Player: Manuela Giugliano (Milan)
Best Women's XI: Laura Giuliani (Milan); Alia Guagni (Fiorentina), Sara Gama (Juventus), Cecilia Salvai (Juventus), Elisa Bartoli (Roma); Aurora Galli (Juventus), Manuela Giugliano (Roma), Valentina Cernoia (Juventus); Valentina Giacinti (Milan), Ilaria Mauro (Fiorentina), Barbara Bonansea (Juventus)
* denotes club played for last season.