Outside the Estadio Alfredo Di Stefano in Madrid there are 14 replica Champions League trophies. Their presence signifies Real Madrid's dominance in Europe.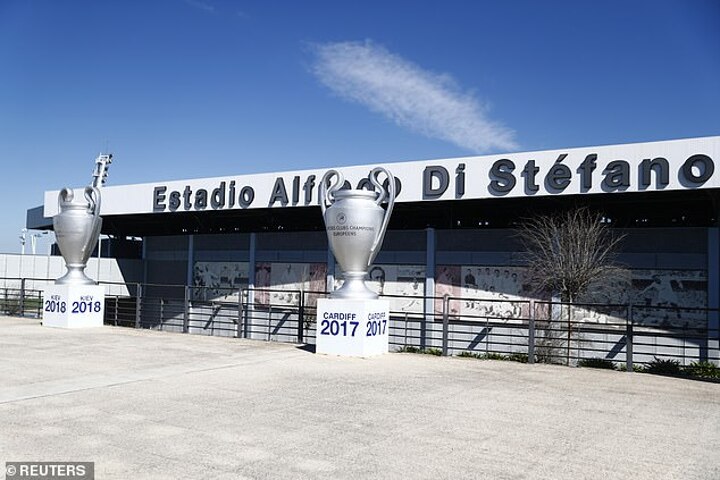 The stadium, named after their legendary forward, opened in 2006. Pictures of Di Stefano and his team-mates from the 1950s and 1960s adorn the walls. Real's reserve team play their fixtures here and the ground was also used by the first team while the Bernabeu was closed during the Covid pandemic.
Oh, and it is also the home of Real Madrid women — but any evidence of that is hard to find.
There were just 2,913 fans in attendance for last Wednesday's Champions League game against Chelsea. To put that crowd into context, more people watched Swansea vs Wrexham in the Welsh Premier League on Sunday.
But the low attendance figure is not surprising given there seems to be a complete lack of promotion of the team.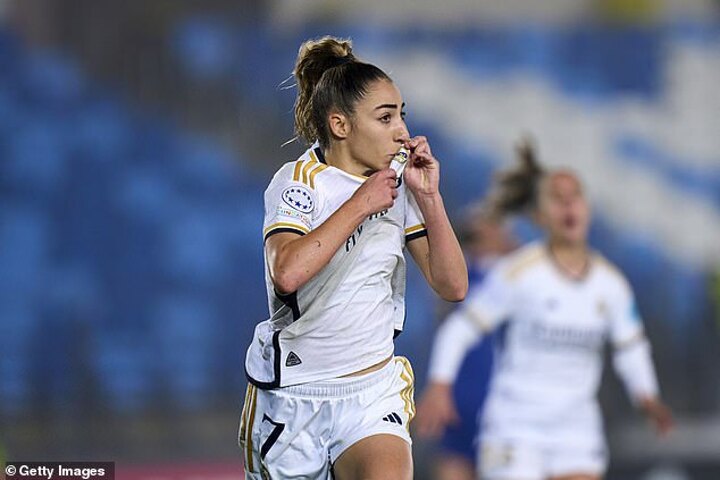 This is a club that have Olga Carmona, the woman who scored Spain's winner in the World Cup final against England, in their ranks. There should be posters of her around the stadium and in the city. But there is nothing.
Spain's capital seems to have forgotten that their women's national team won the greatest international trophy just three months ago.
The atmosphere for last week's game with Chelsea was flat. There was little build-up or sense of excitement. Fans had to wait until an hour before kick-off to get into the stadium. It did not feel like a European fixture.
The stadium is in a far-from-ideal location by the airport — 30 minutes outside the centre of Madrid — but that is not uncommon for women's teams. Many clubs in England play in less-than-favourable locations but most at least make an effort to make it work.
On Sunday, Real were beaten 5-0 by Barcelona. The two teams are worlds apart on and off the pitch. Barca have done a much better job of growing their club and fan base. They have played several games at the Nou Camp, attracting crowds of more than 90,000, and regularly put players up for media opportunities.
Real have never played at the Bernabeu and despite talk of hosting Barca there in March next year, it is understood there are currently no plans to do so.
The club have only ever had one crowd above 5,000 so they would perhaps argue their caution is wise. But if you do not put in any effort, then you cannot expect to grow an audience.
It is no surprise Real are streets behind Barca. The women's team have only officially existed since 2020, when Real took over independent side Club Deportivo Tacon.
But even in that short time, the team have shown they are good enough to compete. They knocked Manchester City out of Champions League qualifying in back-to-back years and although they were lucky to get a draw against Chelsea, they did not make it easy for the English champions. The club will always have a pulling power because of their name. Part of the reason Caroline Weir joined Real was because she idolised Zinedine Zidane growing up.
Many Real fans on X, formerly Twitter, did not like me critcising the club for failing to provide a press room before kick-off or any water for journalists — though about half an hour after my post, a rather sheepish member of staff appeared with some bottles.
Real's fans are passionate and fiercely defensive of their club. That is a good thing. Imagine a stadium packed full of them cheering for their women's team. That should be the aim for the club.
But the problem is that Real seem to think simply existing is enough. It is not. They will always be behind Barca if they continue with their bare minimum approach.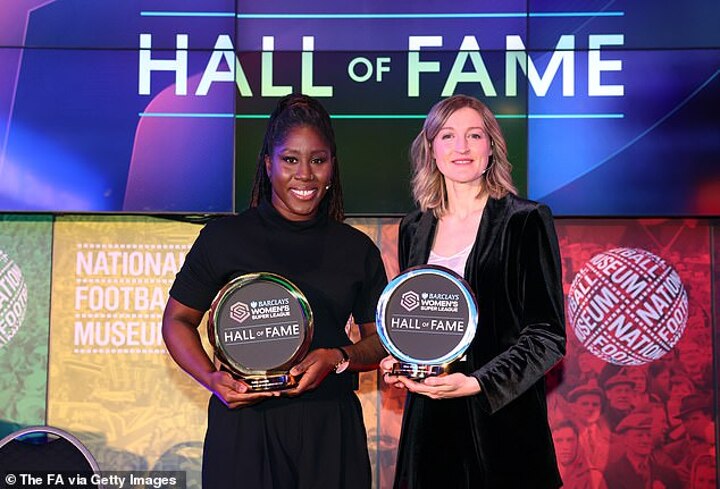 Stars finally in the spotlight
The women's game has not always been good at recognising the achievements of its greatest players of the past.
Those who played from the 1970s to the early 2000s were largely forgotten until recently, but the FA have begun to make a concerted effort in the last two years to tell their stories. There is no danger of the current crop of stars being forgotten. The Women's Super League Hall of Fame was launched in 2021 for the 10th anniversary of the competition.
Last week Jill Scott, Ellen White and Anita Asante were inducted at a special event in Manchester. All three have served the game well and were celebrated on what was a memorable evening.
You do not often hear bad language at women's football games and Arsenal's Lotte Wubben-Moy was not impressed with supporters chanting 'what the f****** hell was that' during Sunday's match at Brighton.
The defender asked fans to tone down the language. They responded with chants of 'what the bleeping hell was that', which got a thumbs-up from Wubben-Moy.
It was a slightly over-the-top reaction but amusing nonetheless.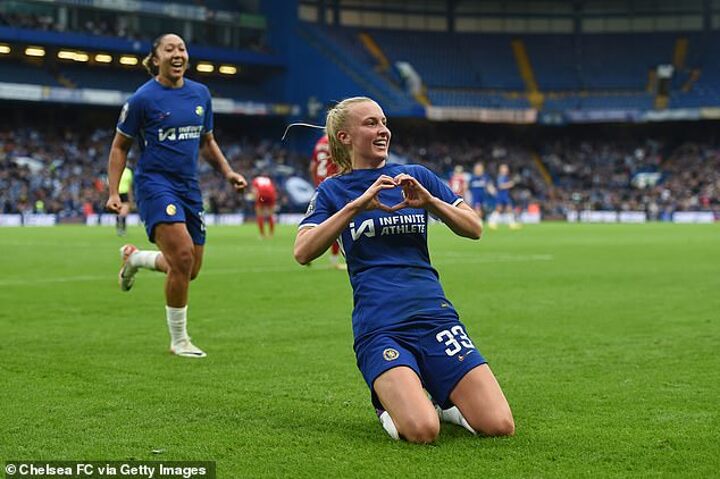 Beever-Jones close to call-up
Aggie Beever-Jones may have put herself in contention for a first England call-up following a string of impressive performances for Chelsea.
The forward, 20, has scored four goals in five games this season but was only handed her first start in the Blues' 5-1 win over Liverpool on Saturday.
England boss Sarina Wiegman handed first call-ups to Grace Clinton and Khiara Keating last month and it would be no surprise to see her reward Beever-Jones this time. The Lionesses have struggled for goals in the Nations League so she could be a valuable option off the bench. She has proved she can be a super-sub for Chelsea.