In Pep Guardiola's squad of world-renowned superstars, Manchester City's unsung hero and driving force in this year's title win was Rico Lewis — an 18-year-old plucked off the academy production line, with no first-team experience before this season.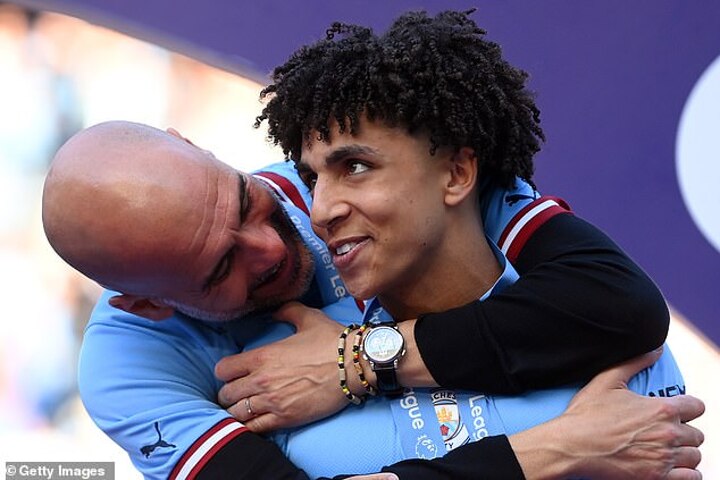 'Some players here have won five Premier League titles,' said Guardiola at the turn of the year.
'Why in your mind should you fight again? That's why we need Rico. For him it's, "Wow, it's new, I want to play, I want to win a Premier League". This energy is contagious.'
That statement was telling. Guardiola has his finger on the pulse and knew something wasn't quite right with the team's hunger and desire. They had dropped points in six of their 20 games in the league and Champions League before Christmas.
Joao Cancelo was to become a casualty as Guardiola created an internal storm. Cancelo, a regular before the World Cup, became disgruntled at his lack of minutes, following the introduction of Lewis for his first start on December 28.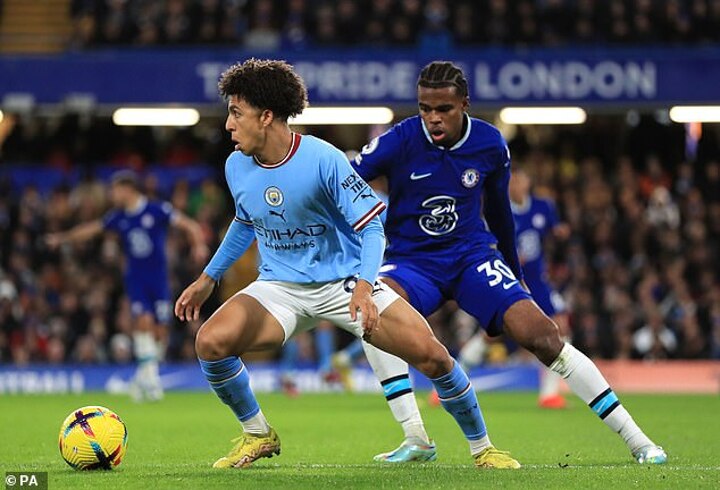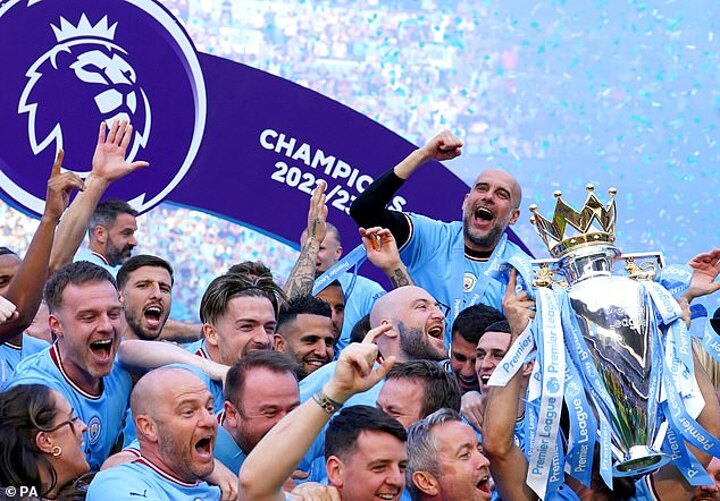 At Chelsea, just a week later, Cancelo started but was hooked by Guardiola at half-time and replaced by the teenager. He would have been embarrassed. But Lewis was eye-catching and justified his selection.
All of this was having a real effect on the squad. Cancelo became a sacrificial lamb. The Chelsea match ended up being Cancelo's penultimate Premier League appearance in a City shirt before he was sent on loan to Bayern Munich.
This must have sent shockwaves through the squad. Guardiola was saying: if you're not showing me the hunger, you won't play and, in fact, you won't even be here.
Allowing Raheem Sterling, Oleksandr Zinchenko and Gabriel Jesus to leave in the summer should have removed any doubt about players being in their comfort zone having won so many trophies. But it didn't and he needed to act to inject more hunger.
Guardiola looked at Arsenal and was perhaps envious of the fire in their bellies. The Gunners were in a title race for the first time in years and possibly appeared to him to want it more.
He saw Lewis's attitude as a shining light and wanted to give him a chance. He would have seen that Lewis had an effervescent energy. He was punching balls forward and is a natural at tucking into midfield, showing great calmness.
The young lad was later to lose his place when Guardiola elected to be more secure at the back ahead of big games — Liverpool and Arsenal — and picked John Stones as the extra player in midfield. This was another brilliant innovation.
With Erling Haaland in the team, Guardiola needed to get extra bodies into midfield to help them dominate games. 'Rico showed us the way,' said Guardiola recently. 'He's our little Philipp Lahm.' We are now seeing Stones tucked into those positions to much praise from fans and pundits.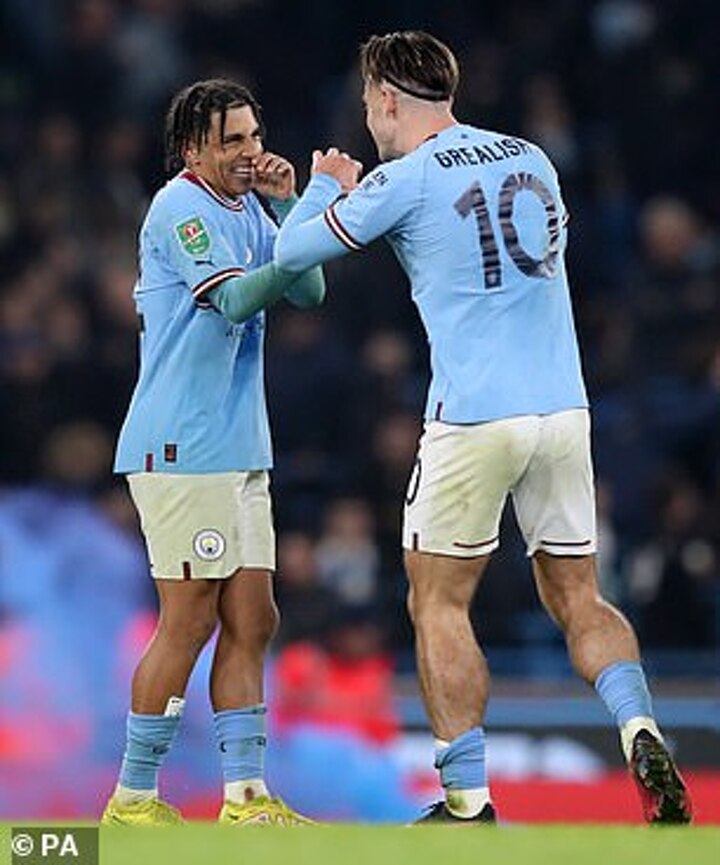 With one of the back four — be it Lewis from full back or Stones from central areas — stepping into midfield, City have an overload and can take control before they mount attacks.
Losing games in the Champions League knockout rounds in past seasons would have been very painful for Guardiola. City would dominate teams but then they would end up losing on the counter-attack.
But this new system allows them to keep three warrior-like defenders at the back to create an impressive wall in front of goalkeeper Ederson.
Another unsung hero in this title win is Manuel Akanji, who has played 70 per cent of City's games and been an outstanding figure at the back. He has shown mobility, pace and calmness on the ball.
Ruben Dias, the organiser, sits between Akanji and Kyle Walker, who is the quickest defender on the planet. Now his strengths are being used to maximum effect. Nathan Ake is another who has had his formative season and left a telling impression.
The manager told us Walker could not play that inverted role, but now Guardiola has found how to get the best from the Englishman.
This fine-tuning of his system might make it the best team he has created.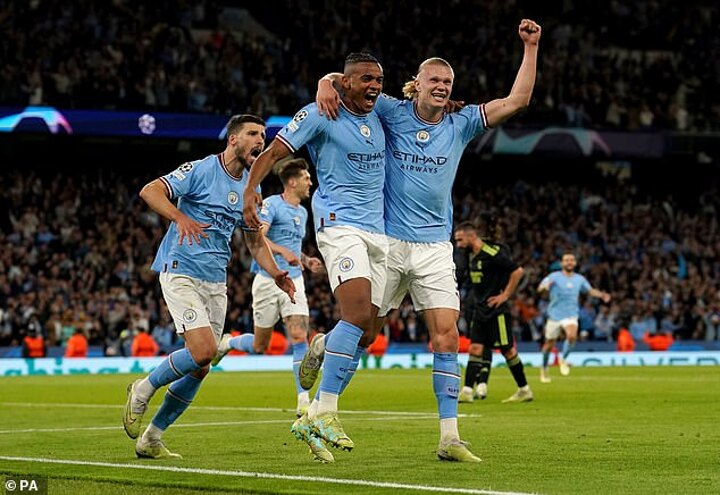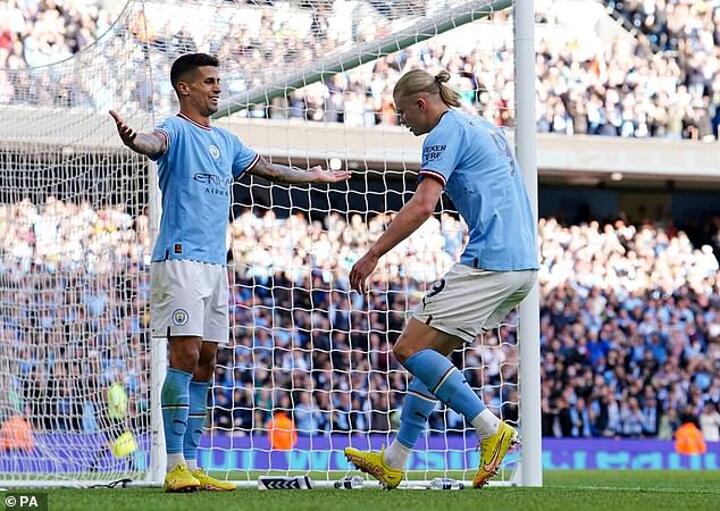 At Barcelona, he inherited most of the squad, but this team is pretty much his own creation. Bar Kevin De Bruyne, every player has been signed by Guardiola himself.
Now they approach the end of the season, and two cup finals.
If they can beat Inter Milan in the Champions League — City's second European Cup final in three years — Guardiola will feel he has cracked the code and City's young squad could be the continent's dominant force for years to come.
Guardiola has put seven years of work into creating this football monster and I don't see him losing any ambition or letting go of this team any time soon.