Welcome to All Football's Kick Off, we bring you all important news in the past 24 hours. Make sure you do not miss out.
Top Headlines
Atletico 2-0 Juventus: Gimenez & Godin keep CR7 quiet AND score winning goals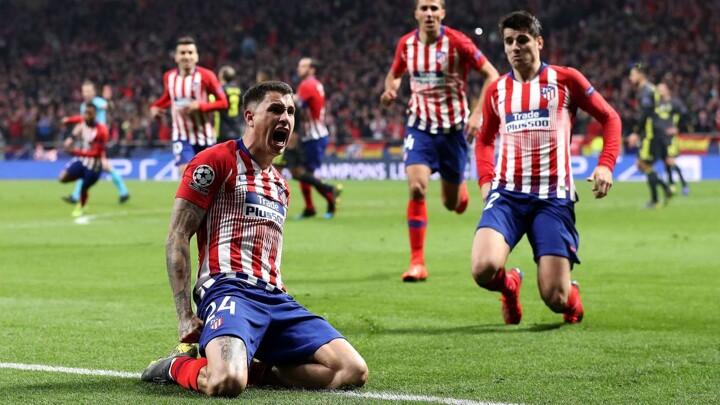 Atletico Madrid will take a 2-0 advantage to Juventus in the second leg of their Champions League last-16 tie.
Schalke 2-3 Man City: Sane & Sterling save 10-man visitors in final 10 mins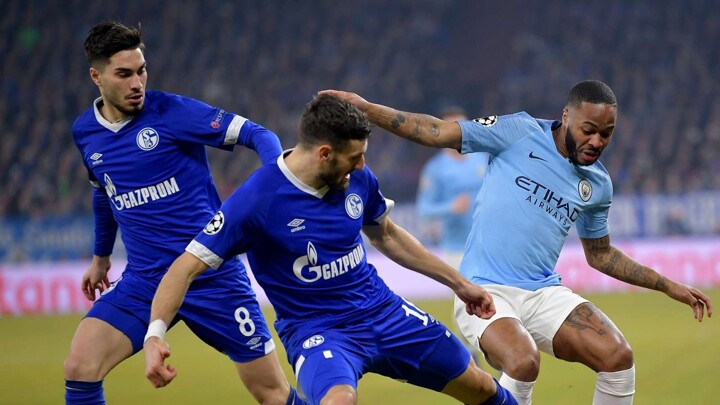 Despite trailing with five minutes of normal time to go, 10-man Manchester City beat Schalke 3-2 in the first leg of their last-16 tie.
PSG 5-1 Montpellier: Brilliant Di Maria free kick the ultimate highlight of many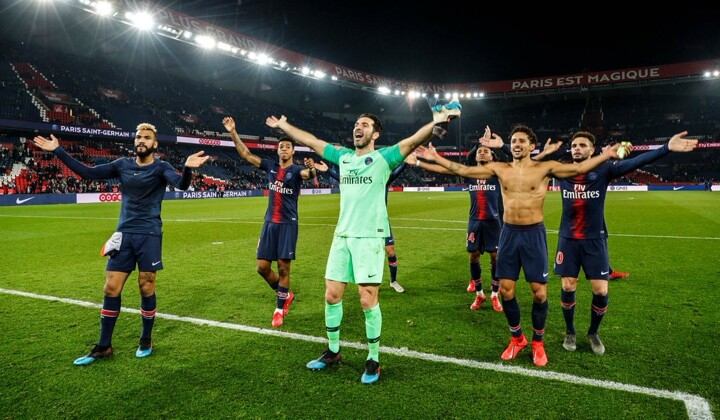 Angel Di Maria scored with a superb curling free-kick from 30 yards as Paris Saint-Germain beat Montpellier 5-1 at Parc des Princes.
Ronaldo when leaving stadium: I have 5 Champions Leagues and Atletico have none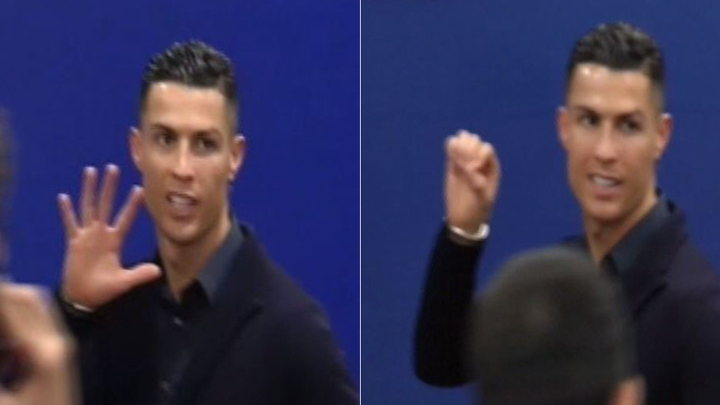 After Juventus succumbed to a 2-0 first leg defeat to Atletico Madrid in their Champions League Round of 16 clash, Cristiano Ronaldo left the Estadio Wanda Metropolitano a little disgruntled.
WHAT THEY SAY
Sarri: I'm not sure about my future; Kante can't move the ball very fast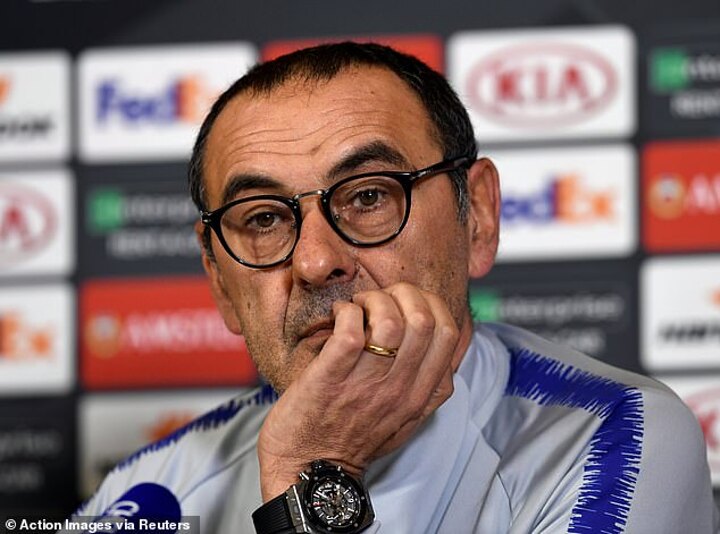 Maurizio Sarri has admitted that he is 'not sure' about his future at Chelsea as he battles to save his job.
'Barcelona would be willing to let Coutinho go with the right offer'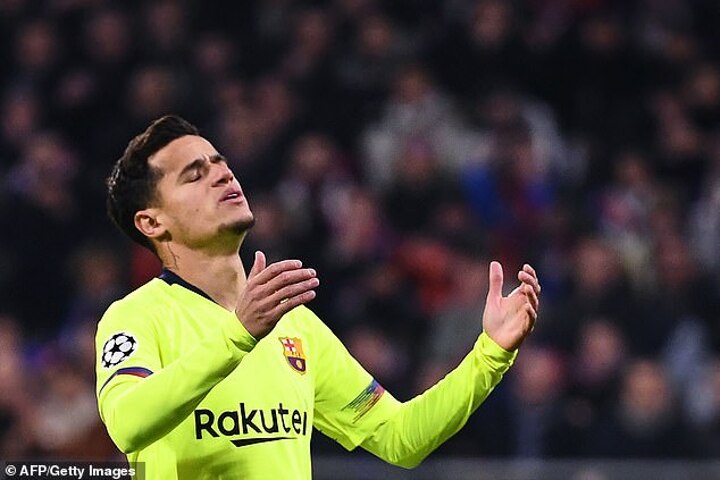 Former Manchester United striker Andy Cole believes Barcelona could be willing to sell Philippe Coutinho.
'I made mistakes... it won't happen again' - Martial issues apology to fiancee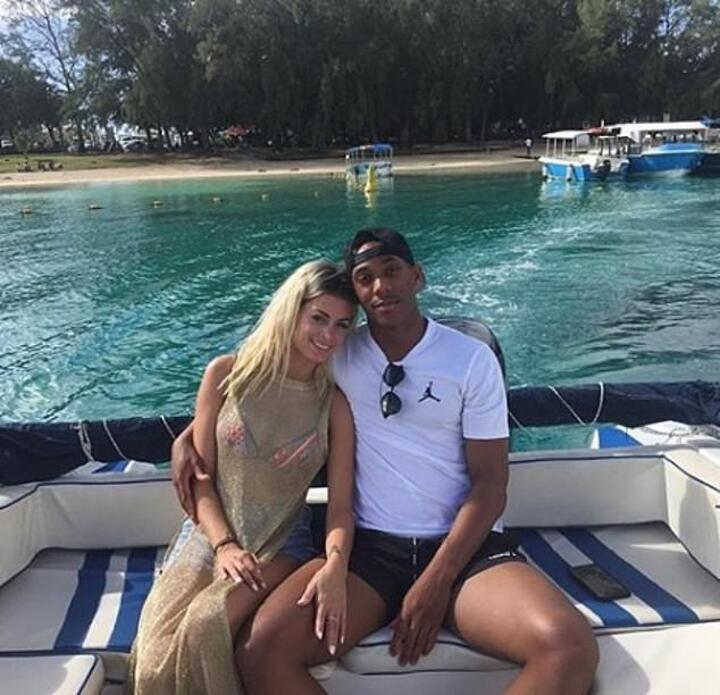 Manchester United star Anthony Martial has issued an apology to his fiancee Melanie da Cruz.
Mourinho says Juventus are 'just as likely to win UCL as go out' to Atletico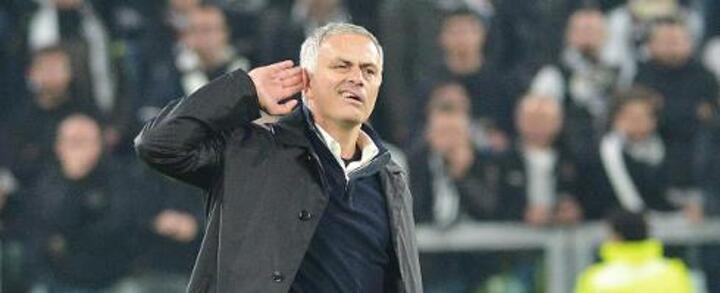 Jose Mourinho believes Juventus are "just as likely to win the Champions League as go out" to Atletico Madrid, while one of Inter, Napoli, Chelsea, Lazio and Sevilla "must win the Europa League."
Di Maria opens up on his Man United nightmare and arguments with Van Gaal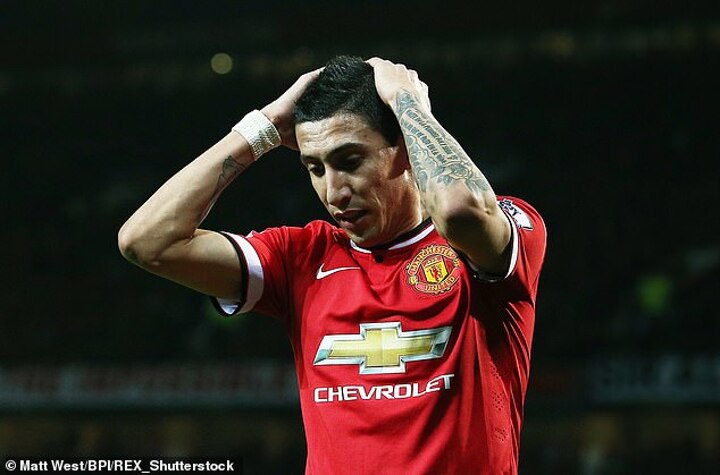 Angel di Maria has revealed how his time at Manchester United deteriorated following just one argument with manager Louis van Gaal.
THESE THINGS HAPPEN
Ronaldo reponds to insults from Atletico fans with a gesture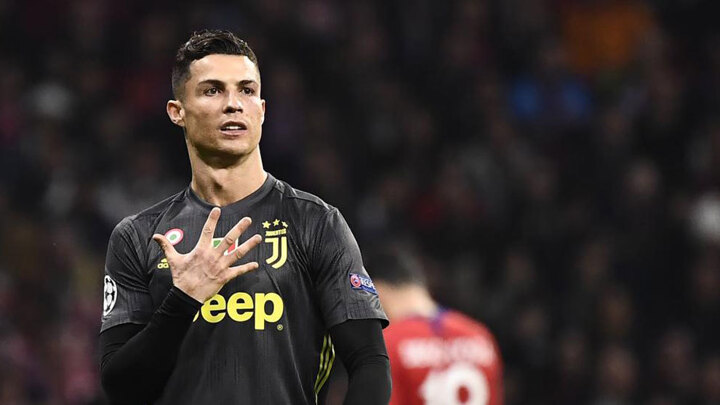 After being on the receiving end of jeers from the Atletico Madrid crowd at the Estadio Wanda Metropolitano, Cristiano Ronaldo responded with a gesture boasting of his five Champions League wins.
Mourinho makes a fortune from failure as he banks £62.5m for getting sacked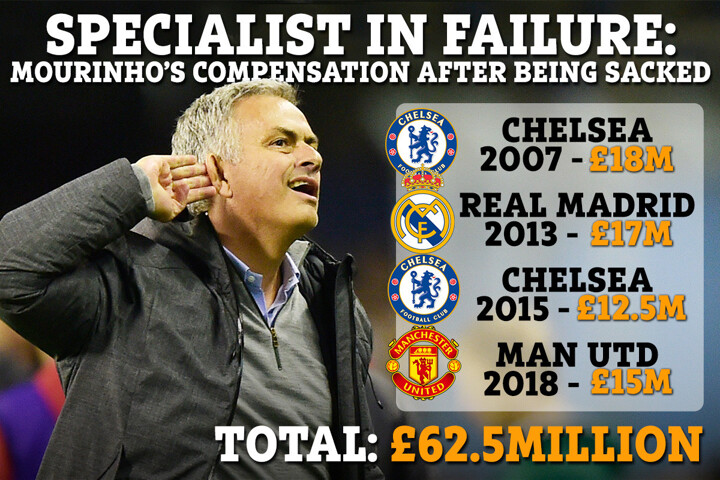 Jose Mourinho once called arch-rival Arsene Wenger a "specialist in failure".
Marcelo starts 'Ronaldo formula' to get a transfer out of Real Madrid (AS)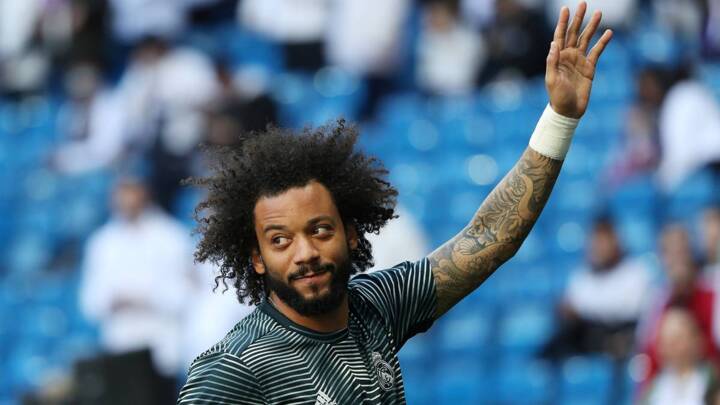 The Brazilian knows how Ronaldo went about getting a move out of Real Madrid and plans to do the same with the first step being a meeting to Jose Angel Sanchez.
Ronaldo wears signature Swarovski Nike shoes covered in crystals ahead of game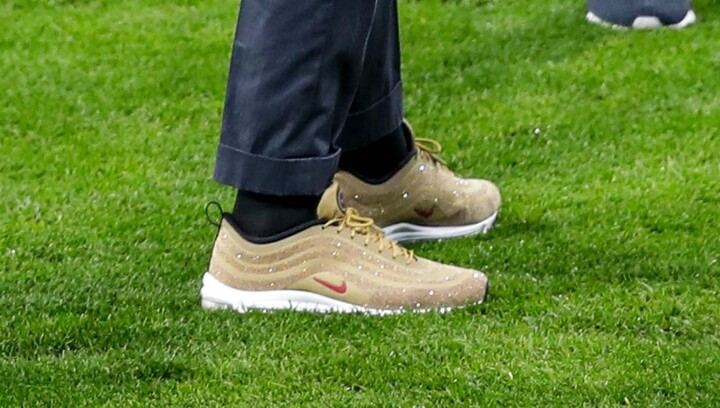 Not many players can turn up to a Champions League away game wearing a signature pair of golden trainers covered in Swarovski crystals, but then again not many players are Cristiano Ronaldo.
Sarri has three games to save his job as Chelsea consider change (Goal)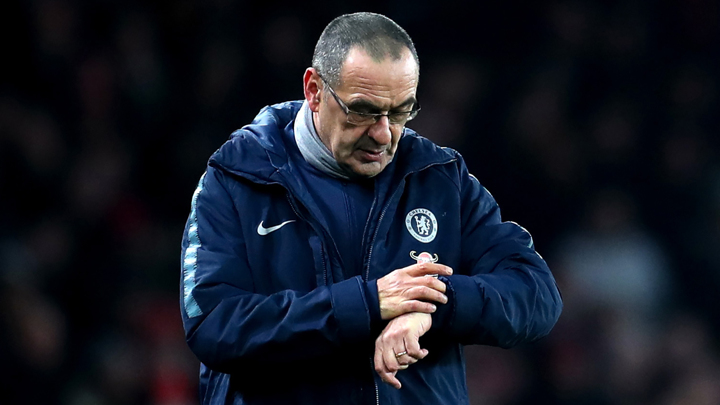 The Italian is close to being pushed out of Stamford Bridge after a poor winter run of results for the Premier League club
Arthur returns to Barcelona training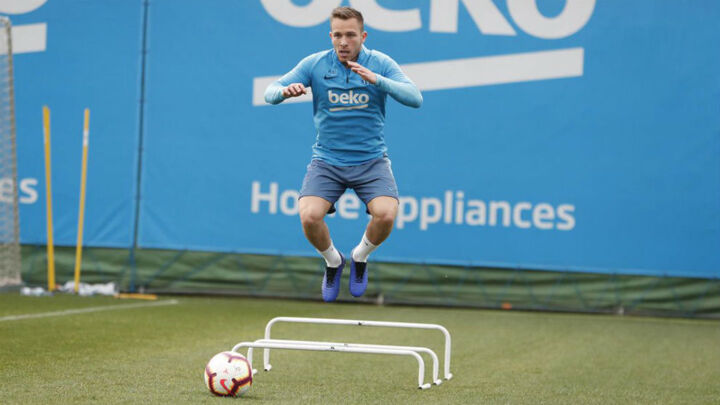 Barcelona midfielder Arthur has taken a step forward in his recovery from injury.
ANALYSIS & AF COLUMN
What's wrong with the once unstoppable Luis Suarez?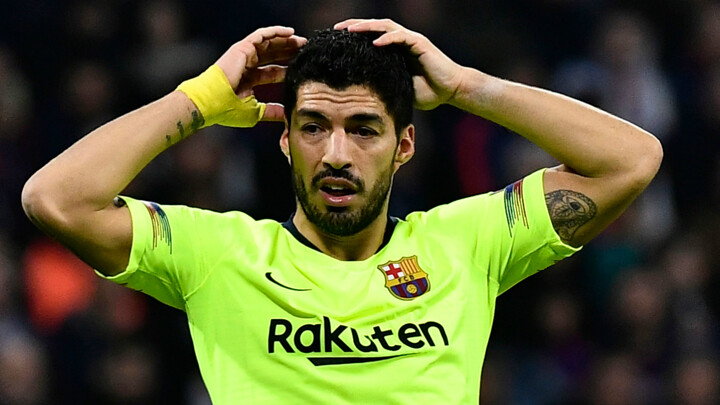 No matter which way you put it, it doesn't look good for Luis Suarez.
WEEK IN PIC: Pogba flying close to the ground; 'Siuuu-Mask' celebration arises
Hi AFers! Welcome to our column - Week in Pic. In this column, let's review what happened in the football world last week in pictures.
Zidane will need convincing to become Chelsea's new boss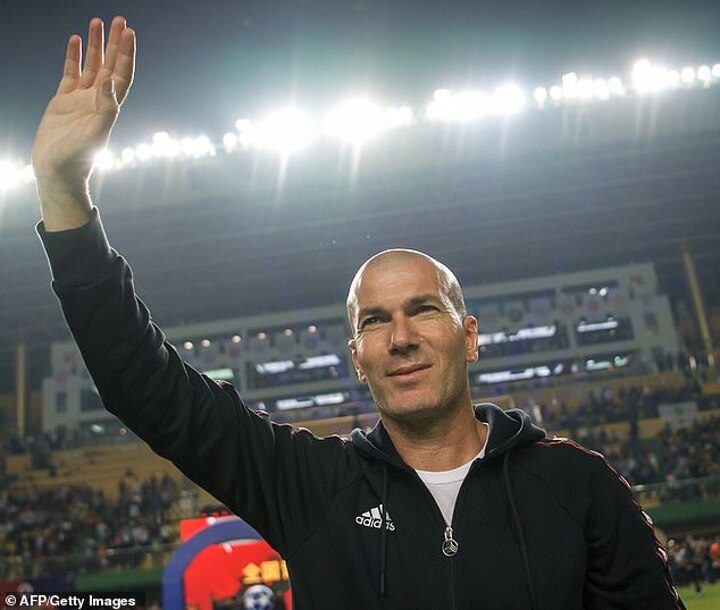 Zinedine Zidane wants to come back to football. There is the managerial legacy of three Champions Leagues in three seasons at Real Madrid that it would be a shame to blight by underachieving elsewhere.
Why Ousmane Dembele was taken off against Lyon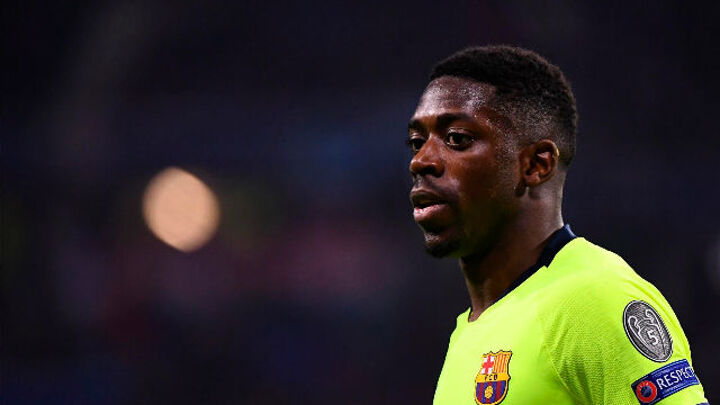 Ousmane Dembele was, for many Barca fans, the best player in Ernesto Valverde's team when the coach decided to take him off after 67 minutes in Lyon. Few understood the change with Luis Suarez misfiring and Leo Messi well martialed, as the Frenchman was therefore the most dangerous part of the attack. Why Dembele?
VIDEO OF THE DAY
Player called back just to receive STRAIGHT RED after VAR overturns yellow card
FIXTURES OF THE DAY (CET)
Europa League
18:55 Arsenal vs BATE Borisov
21:00 Inter vs Rapid Wien
21:00 Chelsea vs Malmoe FF