Ronald Koeman expressed his confidence that Barcelona will improve in the future and especially when injured players such as Sergio Aguero, Ansu Fati and Ousmane Dembele return to action.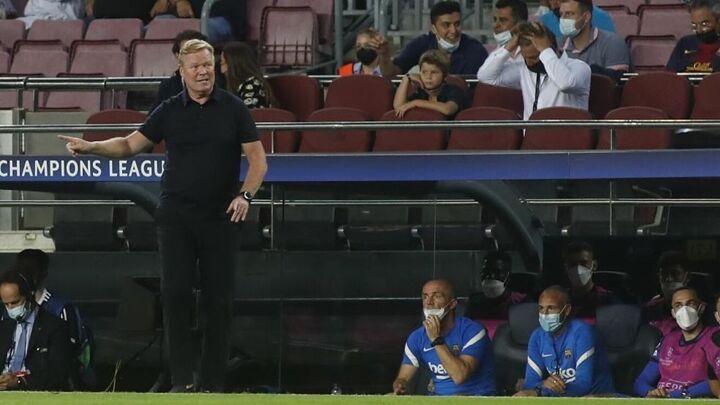 Bayern Munich dominated at the Camp Nou and grabbed an emphatic win against Barcelona on Tuesday, with Koeman admitting that their opponents are a better team with depth in the squad.
"There were only three strikers available," said Koeman after the defeat.
"Tactically there were moments in which we were in control. Bayern's game is in the middle third and you have to fill [the gaps] there.
"It is what it is for the time being. I cannot complain about the attitude, but there is a difference in quality.
"[Bayern are] a team that as a group have been together for a long time and also have a bench that has improved.
"We have many young players who in two or three years will be better. It is very difficult to accept it, but we have to wait for things to improve and players to recover from their injuries.
"It is what it is, we have to spend a few weeks like this because later we are going to get players like [Sergio] Aguero, [Ousmane] Dembele and Ansu Fati back."
Koeman went on to indicate that this Barcelona side need patience and the gap between stronger teams will reduce in the future.
"There are players who are 19 or 20 years old," added Koeman.
"If you compare them with the players [Bayern Munich] have, there is a difference. In a while, the difference will be smaller.
"We know that Sergi Roberto is not a winger, and playing one-on-one against [Alphonso] Davies is impossible. The fans have been phenomenal because I think they have shown that they understand what was out there today."