Arsenal stars united on Thursday night as Unai Emery's players attended the club's 'A Night to Inspire' charity ball, raising money for the club's foundation.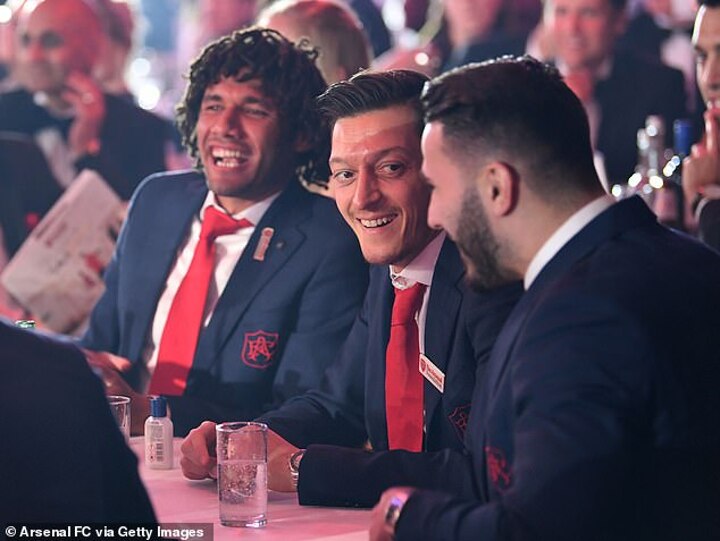 The men's and women's teams joined over 300 guests as money was raised through various means with players offering masterclasses and auctioning off pieces of kit.
By the end of the evening, the club's stars had played their role in helping raise £428,000.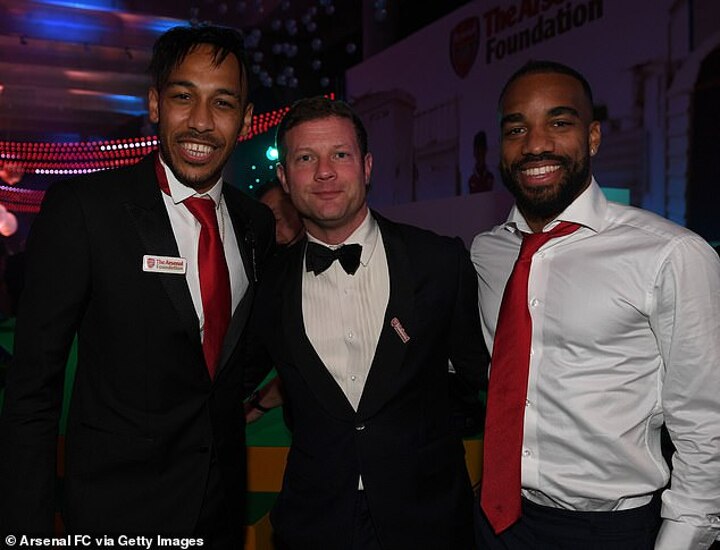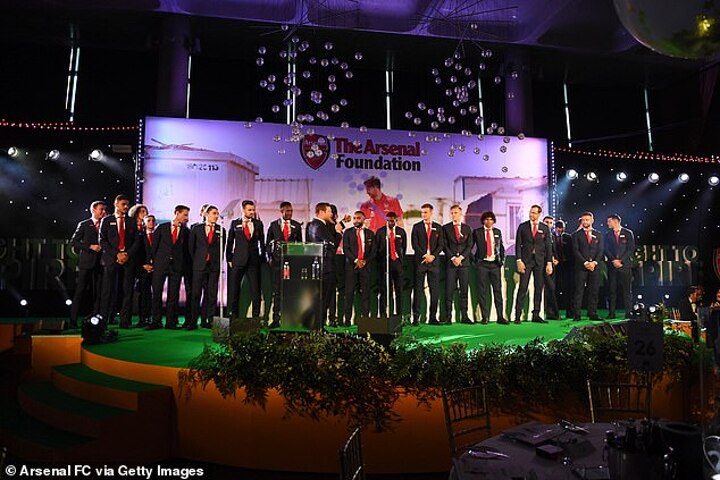 Emery's squad committed to giving £90,000 to the foundation and many of the players were in attendance for the night hosted by television personality Dermot O'Leary.
Armenian midfielder Henrikh Mkhitaryan hosted a masterclass with a handful of kids in recent weeks as he provides his backing to the fundraising for the foundation
'I hope it will be an unbelievable evening,' he told the club's website.
'Everything went well (at the masterclass), they were very happy and I was happy. Most impiortant is people raise money for the Arsenal foundation.
'We did some small training sessions like drills, passing drills and a small box. We are trying to do as much possible as we could, a small game, two a side, it was nice.
More to follow.
To donate to the Arsenal foundation go and visit www.arsenal.com/donate