La Liga giants Real Madrid are interested in being sponsored by Apple, according to the latest reports from the Spanish capital.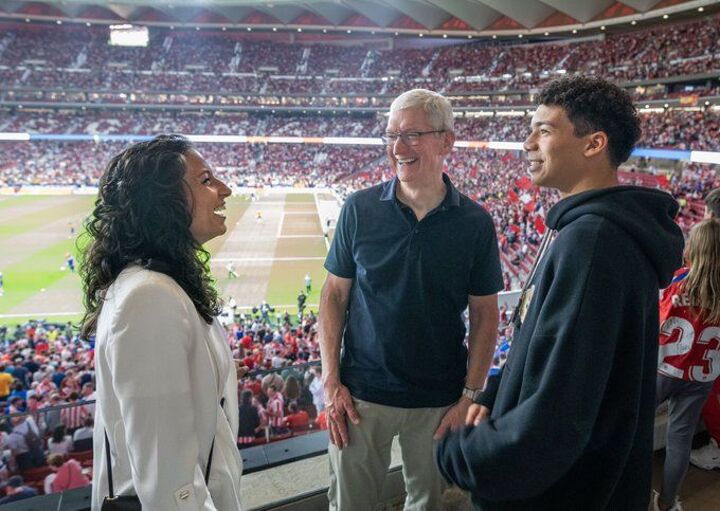 Apple CEO Tim Cook, who has just launched the latest iPhone 15, was in Madrid recently and visited Real Madrid's team facilities, where he spoke with Alvaro Arbeloa, Carlo Ancelotti, Florentino Perez and executives Jose Angel Sanchez, Manolo Redondo, and Head of Retail, Alex Wicks.
Real Madrid have recently signed a deal with Apple TV to produce a series about their 14th Champions League triumph too.
"Hopefully one day it will be done," one executive told The Athletic, regarding a potential sponsorship deal with Apple.
"Anything is possible. We have already collaborated with them on the documentary," another executive remarked. In 2018, Microsoft, Apple's competitors ended a sponsorship agreement with Real Madrid, clearing the way for Apple to potentially invest.
Cook's visit to Real Madrid's facilities was not expected, and at least officially, was not business motivated. However on Sunday he took in the Madrid derby, accompanied by Real Madrid player Ivana Andres and youth player Enzo Alves, Marcelo's son.
According to their information, Barcelona have also sounded out Apple in the past for the same reason. However both have so far been met with the same response – Apple do not want to sponsor one side for fear of alienating the supporters of another.