LaLiga is set to remain the only major European league without 'goal-line technology', as President Javier Tebas reportedly views the change as 'too expensive'.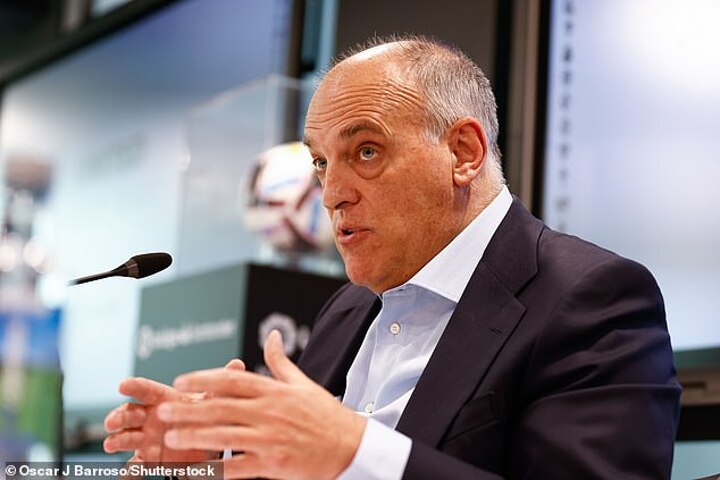 All four of Europe's other top leagues (the Bundesliga, the Premier League, Serie A and Ligue 1) use the technology, as well as the Eredivisie and the Championship.
The English top flight was the first to adopt the change nine years ago (inspired in part by Frank Lampard's controversially disallowed goal against Germany at the 2010 World Cup), with leagues in Germany, France, Italy and the Netherlands following suit by 2015.
It works by placing multiple cameras around the goal which detect whether or not the ball has crossed the line, and informs the referee accordingly through an electronic watch.
Spain looks set to go without the technology for another season, with El Larguero reporting that Tebas is unwilling to pay the '£2.6 million' it would close to make the necessary changes.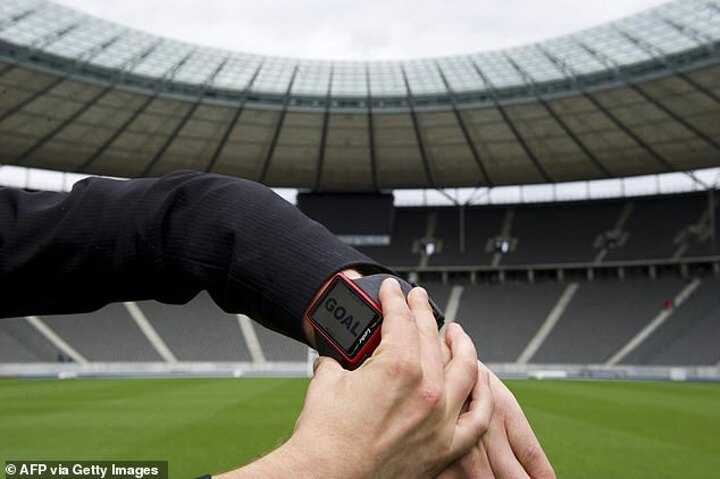 It comes in spite of Atletico Madrid's controversial 3-3 draw with Espanyol at the weekend, which highlighted how useful the technology can be.
Atleti raced into a 3-0 side against relegation-battled side, but it was unclear whether the second goal had crossed the line.
VAR is used in LaLiga, but without the camera set-up required for goalline technology, the strike could not be ruled out and was given.
Espanyol then mounted an incredible comeback to draw the game 3-3,  meaning the technology's absence had potentially cost them two points.
The club released a statement after the game, which called for the result to be 'nullified' as a result of Grizemann's goal standing.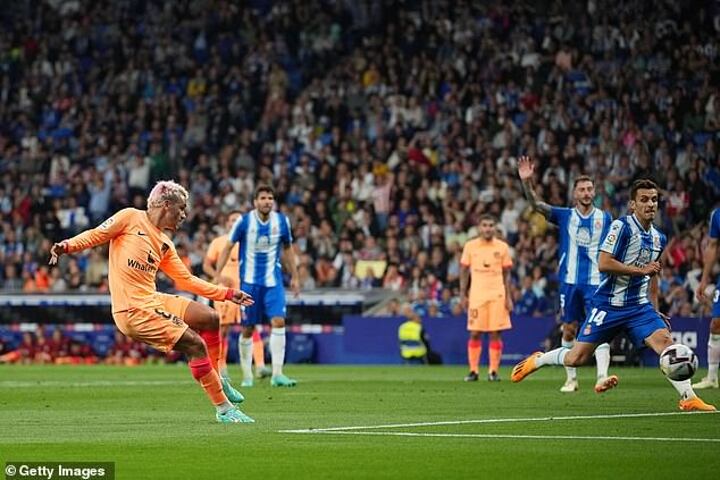 Tebas' reported refusal to pay for goal-line technology continues a bad week for the La Liga President, who has come under fire for his handling of the recent racism incident involving Vinicius Junior.
The Real Madrid star was targeted by Valencia fans with racist chants during a LaLiga clash earlier this week.
However, despite a widespread outpouring of support for the player, the LaLiga chief told Vinicius Jnr to 'inform yourself' on social media after a post from the player calling for action.
Tebas has since apologised for his comments, and at a press conference on Thursday outlined his hopes for the player to remain in Spanish football, amid rumours he could pursue a move elsewhere after several similar incidents.