The Copa del Rey draw is up in the air after Barcelona selected Chumi in the first leg of their Copa del Rey tie with Levante, despite the player being ineligible due to suspension.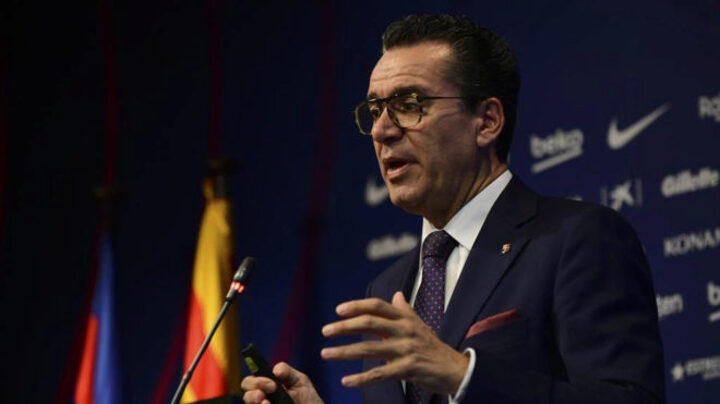 Levante have filed a complaint, although they have done so after the set period for doing so.
It remains to be seen how the situation will be resolved, but the Blaugrana are adamant that Friday's draw should go ahead as planned, with their name in it.
"It would be very serious to us if, as a precautionary measure, the draw was suspended," said club spokesman Josep Vives.
"Deadlines are indispensable and they are when they are."
Vives also called for more clarity in order to avoid mix-ups of this sort.
"If the rules were clear, then we would not have these interpretations that are frankly bizarre," he said.
Barcelona are evidently unhappy with the situation and have called for something to change.
"With this rule we tried to avoid breaking the law," he said.
"It's clear what we wanted to do.
"We cannot treat players differently depending on whether or not they play for the first division side or in the Segunda B.
"To do that would be almost a violation of fundamental rights, it doesn't make any sense."
Vives also added that he does understand Levante's decision to file a complaint, as he knows they are simply defending their own interests.