Journalist Taylor Twellman suggested that Bayern Munich striker could end up making a move to the MLS when his time in Germany is over.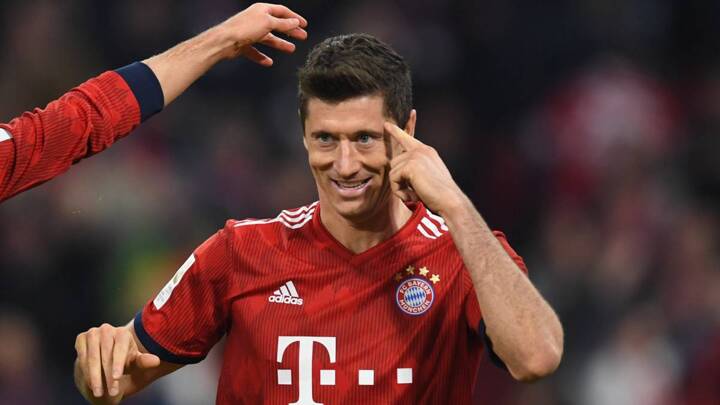 Some are the names that have sounded from Europe to arrive at the MLS in the near future, like Arjen Robben who didn't renew his contract with Bayern Munich and will become a free agent in the summer.
His teammate Robert Lewandowski joins this short list according to ESPN journalist, Taylor Twellman who suggested that a future in the MLS for the Polish striker may be happening.
Twellman said at ESPN show Extratime, that is important to keep an eye on Lewandowski as perhaps after the 2020 EuroCup he could make the jump across the pond and land in Chicago.
Twellman used the excuse of Chicago Fire's stadium move back into the city and Solider Field, to suggest Bayern Munich striker is what's needed to make a sold out, and if 'The Fire' want to have some leverage they need someone like Lewandowski.
"If you get yourself into Soldier Field, if you want to re-introduced yourself into the city of Chicago, you go get Chicharito or Lewandowski, or you get both, and you sell out Soldier Field," were Twellman's words who sentenced the interview with a "keep an eye on him."
Is Robert Lewandowski future really in the States? He already mentioned Bayern Munich could be his last European club, but could he join Schweinsteiger in Chicago and the MLS? We'll just have to wait and see.