If confidence is a quality Curtis Jones has in abundance, then persistence can't be far behind.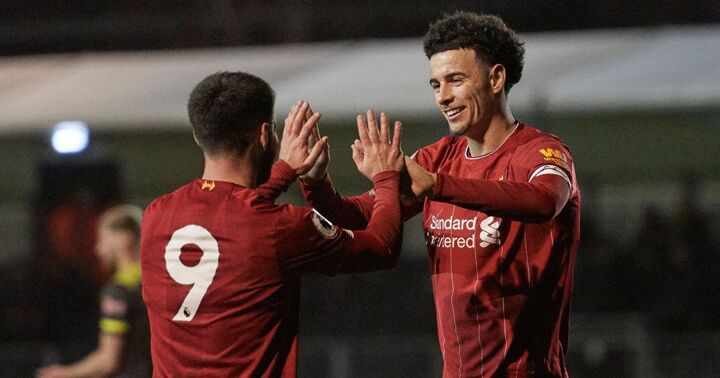 "I just carried on going," said Jones. "Maybe at times I could criticise myself and say I was a bit too selfish and could have put a few of the boys in front of the goal.
"But I know how the boys are, they're chilled about it and I think they're all happy I finally got my goal."
"I think one of my main goals this season has been to try and score more goals," he said.
"I'm trying to push for a place in the first team but there's some world-class players who score a lot of goals. So I'm trying to compete with the best in the world."
For Jones, though, the primary aim is breaking into the first team and building on his five appearances to date.
"As soon as I started with the first team, it was mad and I couldn't really dream of it," he said to liverpoolfc.com. "Being a local lad, it was always my dream to be around the first team.
"But I knew how difficult it would be with the way of the team – there's great players.
"I'm just happy that I'm around there and I'm giving 100% every day. I'm trying to push for a place in the first team."