Manchester United's FA Cup-winning captain Martin Buchan was widely-mentioned in the tributes to legendary commentator John Motson when he died last month.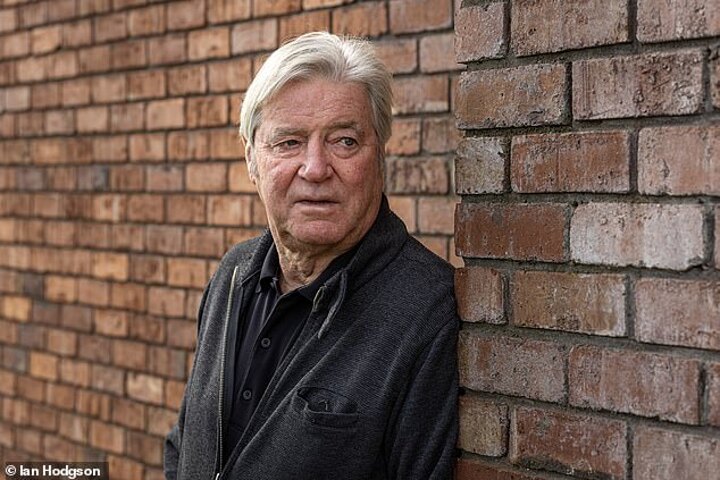 Motty delivered one of his best lines: "How fitting that a man called Buchan should be first to climb the 39 steps" at the 1977 final when United beat Liverpool 2-1 at Wembley.
The victorious skipper not only understood the reference, John Buchan's Thirty-Nine Steps was the exact distance he walked up to receive the trophy, he's also proud to be associated with the revered BBC broadcaster.
'Only John Motson could have come up with that. He was the best advert for football we've ever had because he loved the game so much,' says Buchan fondly.
'One or two my friends mentioned the quote when he died and I knew John a long time, he was well-respected by all the players.
'I remember one interview we did after I'd scored a rare goal against Everton in 1978. I teased him that I'd taken shooting lessons by Arie Haan at the World Cup in Argentina. John did a sort of double-take, he could be quite serious, so I'm not sure if he knew I was joking of not!
'I'd never met anybody so interested and knowledgeable about the game. It really was his dream job.'
Though Buchan won the Scottish Cup with hometown club Aberdeen, played in two World Cups for Scotland – marking Jarzinho out of the game against Brazil in 1974 - and spent a decade at Old Trafford, the 1977 final against Liverpool was the career highlight.
'We'd been to Wembley the year before and lost to Southampton. Too many of our team got carried away and thought they were going to become millionaires,' he recalls.
'Nine times out of 10 we would have beaten them but there was still a reception at Manchester Town Hall afterwards and so many United fans came, you couldn't see the pavement. Our manager Tommy Docherty promised them "We will go back and win it next year" and that stuck with us.
'I remember going up the steps after Liverpool, though I never counted them! The Duchess of Kent passed the cup to me and leaned forward to say something. I was so intent in showing the fans, I grabbed the trophy, turned round and raised it up – while the poor lady was still in mid-sentence.
'Afterwards when I realised, I thought that was a bit rude of me! I just got caught up in the moment.
'We had a big parade in Manchester and when it was finished, I was still carrying the cup. I asked Doc what should I do with it, he told me to take it home and bring it back in the morning.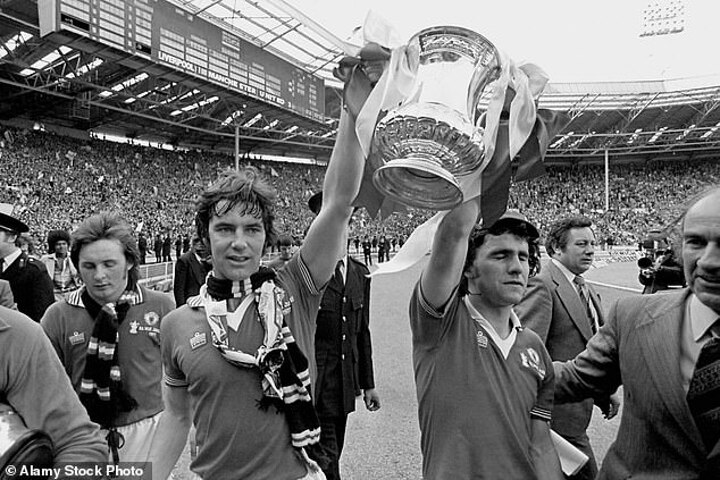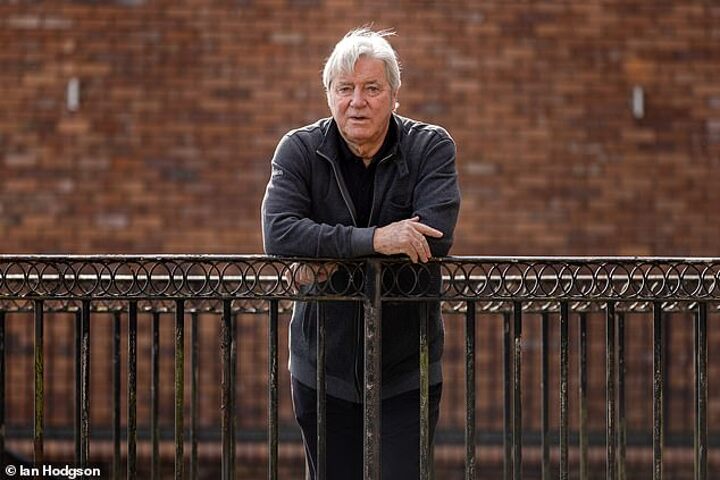 'Can you imagine that happening now? You're not allowed to touch the cup wearing white gloves!
'So I ended up with the cup in my local, The Wheatsheaf. Beating Liverpool stopped them winning the Treble, I was tossing and turning for a week.'
Buchan is 74 now and still goes to the gym near his home in Warrington. He keeps in touch with the game watching on TV and chatting to friends in his local.
Buchan, who played for United between 1972 and 1983, hopes Harry Maguire and Bruno Fernandes can climb the now-107 steps at new Wembley to lift the FA Cup in May, adding to the Carabao Cup.
He's impressed with how Erik ten Hag is sorting things out after the post-Sir Alex Ferguson demise.
'It is nice to see there is a manager in charge of the players now,' he admits. 'I was disappointed by some of the big names, it was more about them than the club. I am referring to Pogba and Cristiano.
'I think he has tarnished his legacy, Ronaldo, by his behaviour. Petulant behaviour, you know. Which is a shame because when I think back it was United players, Gary Neville, that went to Fergie and said you've got to sign this kid from Sporting Lisbon.
'He was a wonderful player but it went sour at the end. I am 74, I'd still be playing if I could, but father time pardons no man. It comes to us all. The secret is to know when to go.'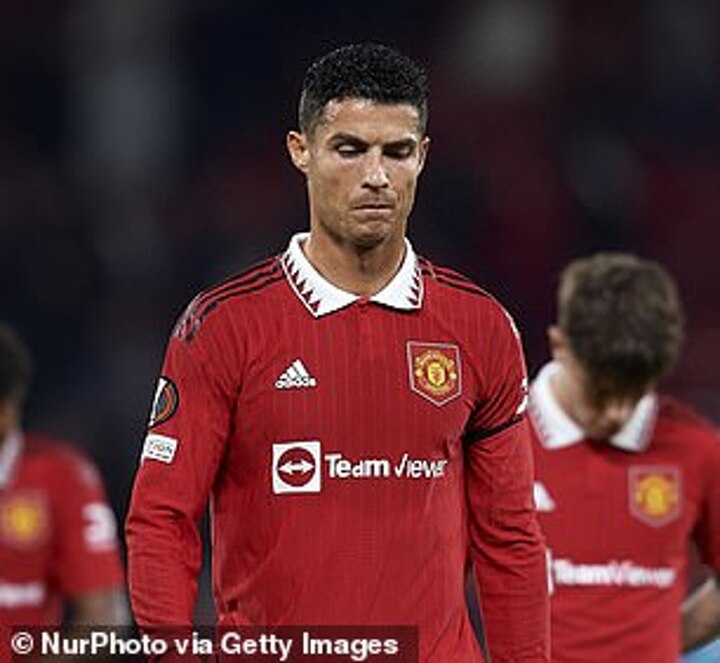 United have historically had great captains like Bryan Robson, Roy Keane and Buchan himself. The current situation is more complicated with Maguire sidelined and Bruno filling in.
'Some of these guys that you see playing now, they do things with the ball I could only have dreamt of,' says Buchan admiringly.
'But it's not an ideal situation to have two captains. I'm sure when the dust settles this season the manager will have someone in mind. It might be Bruno but he can also be petulant which detracts from his performance.
'There are only three games left in the FA Cup so why shouldn't United go out and win it.
'The Liverpool game was a bit of a hammer blow but I remember once losing 6-0 to Ipswich. I said afterwards it wasn't the best of performances but at the end of the day, it is only two points.
'There are still one or two faint hearts in the current dressing-room but I do trust the manager. I'm sure when I sit here in two years time, I'll be happy with how he's done.
Buchan has always been a natural leader. Well-educated, he learned Latin at school. Aberdeen convinced him to have a career in football. His debut against Dunfermline saw him come up against Alex Ferguson. At 21, he became the youngest captain to lift the Scottish Cup beating Celtic in the 1970 final.
Even at United, he was skipper on his home debut when Bobby Charlton was injured, later becoming full-time captain and leading the team out three times at Wembley in the 1970s before Ron Atkinson gave Ray Wilkins the armband.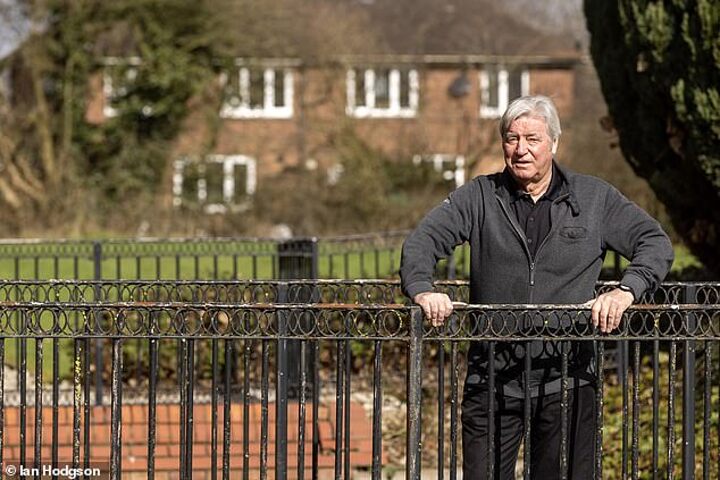 'I always looked at it as an honour, rather than being daunted by the responsibility,' he reveals. 'My first time was against Everton on a Wednesday afternoon because there was a miner's strike and we couldn't use the floodlights.
'Bobby wasn't available so Frank O'Farrell said, "take the boys out". I wasn't going to refuse but I don't think one or two were happy with me having walked through the door.
'Captains are all different. Some lead by example, like Robbo who was all action. I was in the back four so could see the game in front of me and pull people into position.
'I've been lucky to have football in my life. I went straight from school at 17 to Aberdeen and finished at Oldham at 35. I had a brief spell managing Burnley, worked for Puma for 13 years and the PFA for 17. I've never needed to get a proper job.' Fitting, and rewarding, for a man called Buchan.