Rumours linking Atletico Madrid right-back Kieran Trippier with a Premier League return led to mixed reactions from those in England, but in that reaction it showed who hasn't watched him play since he left Tottenham Hotspur two years ago.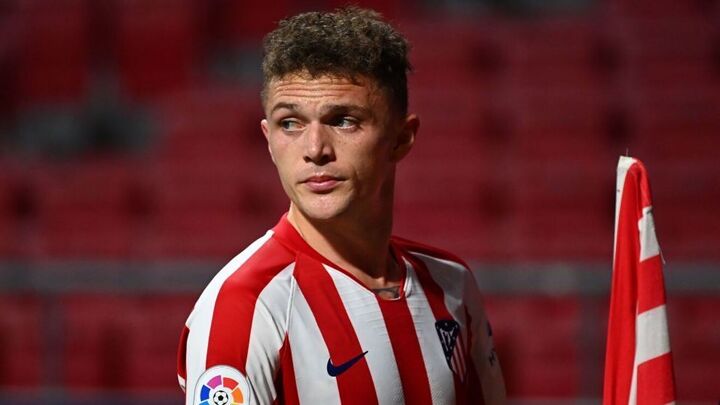 When he departed north London, Trippier was seen as a defensive liability, contributing in attacking but hurting his team in defence, but working with Diego Simeone has seen the Argentinian's steely discipline instilled into his game.
Always famed for his offensive attributes more than his defensive assets, he has only got better in this regard.
"For a full-back, Trippier has a very high vision of play for his position, it's not easy to find a full-back like that," Simeone himself said in an interview with AS on Wednesday.
While he averaged an assist every 750 minutes in his final season at Tottenham, last season with Atletico he recorded one every 409 minutes.
Trippier's crossing has always been at an elite standard, far surpassing that of current Manchester United right-back Aaron Wan-Bissaka, but his vision and play from deep, even when not playing in such an advanced role, is what sets him apart.
Trippier hasn't only improved in attack
It is in defence where he has most stepped up his game, as he himself admits.
"I have improved a lot, especially in my defending," Trippier himself explained earlier this summer.
"With Simeone, I have matured as a player and I have gained a lot of experience. It has been two great years in LaLiga."
His positioning has improved, no longer being caught out when bursting forward, and with it his composure on the ball too.
In fact, no one has defined it better than the man who has watched him closely in Madrid and who has stuck by him with England, Gareth Southgate.
"What Kieran has, firstly, is hugely underestimated," Southgate said ahead of Euro 2020, where he handed Trippier a surprise start in the opening match.
"People are still seeing the lad that was at Spurs a couple of years ago and not the defensive animal that has grown at Atletico Madrid, trusted by one of the best and most successful coaches in the world.
"He gets his distances right on cover, he's good one-v-one to stop crosses and his talking is really good."
Manchester United fans may feel underwhelmed at the prospect of splashing out on a 30-year-old full-back, but if they do so they would be getting their hands on one of the best players in this position in Europe.