Mikel Arteta has reiterated his desire to bring Arsene Wenger closer to Arsenal again and has described the Gunners icon as a 'great help' to him.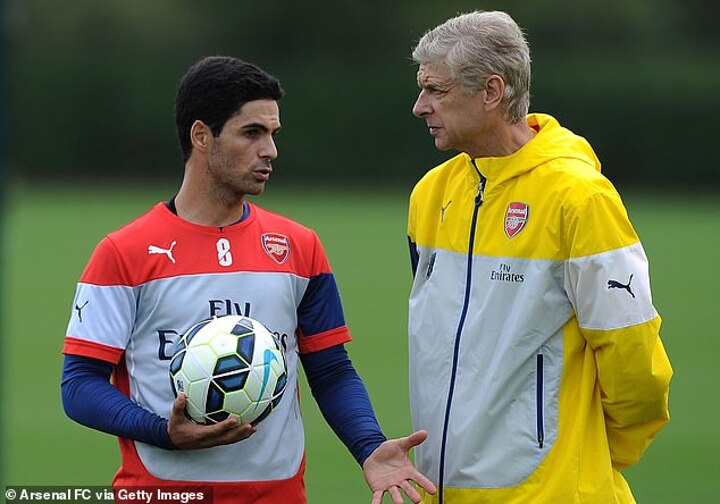 French boss Wenger has not returned to the club after his exit as manager in 2018 following 22 years in charge of the club, but has been linked to a behind-the-scenes role at the Emirates Stadium in recent weeks.
Current Arsenal manager Arteta, who Wenger made captain of the club in 2014, revealed he spoke to the 71-year-old at a screening of the new film about the Frenchman's life earlier this month.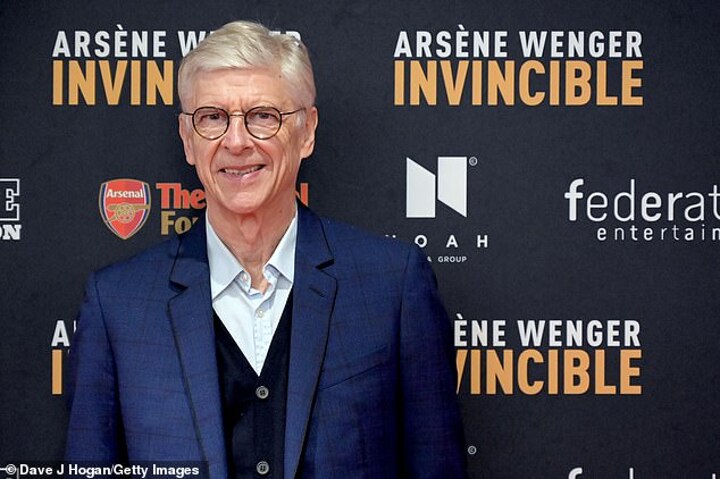 Recalling that conversation with Wenger, Arteta told a press conference: 'Hopefully we can bring him close because I think he would have a great time just seeing the environment that he can create around him when he's around this place, because of the respect, admiration and love that everybody at the club has for what he's done and for what he represents as a person in this club.'
Wenger won three Premier League title and seven FA Cups during his 22 years at Arsenal and is the Gunners' longest-serving and most successful manager in their entire history.
But the Frenchman's final few years in north London was plagued by fan protests calling him to quit, even though the club have not played in the Champions League since his departure in 2018.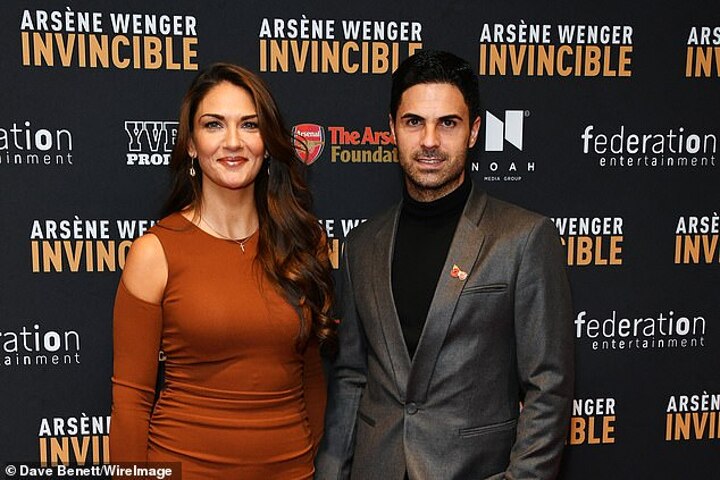 Wenger, who also signed and coached sporting director Edu Gaspar and academy director Per Mertesacker, has been linked to an ambassadorial role at the Emirates Stadium but Arteta was coy over what type of role the Frenchman could take on.
Asked what type of role Wenger could adopt at the Emirates, Arteta added: 'I cannot tell you now, but what I can say is that I would like him to be much closer personally to me because I think he will be a great help.
'I think he will be a great help for the club. Things take time and I think he has to dictate those timings, but what I can say is that from my side and I think it on behalf of everybody, we would be delighted to have him much closer.'
Wenger revealed at the start of the year that he would be open to coming back to Arsenal in an advisory role to Arteta 'if I am needed' but admitted he 'does not expect' that call to arrive.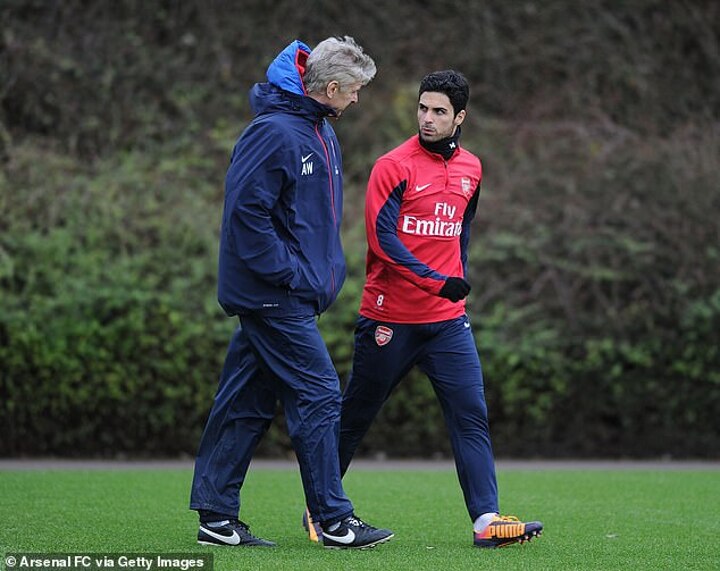 The 71-year-old has been working as FIFA's Chief of Global Football Development and is currently leading a movement to change the international football calendar.
Wenger's plan would see international football matches moved to two windows in November and March, while the World Cup would be held every two years.
Last week, the Frenchman also refused to rule out a return to management, with Wenger hinting that his next role could be in international football.
'I'm crazy enough to be crazy and to make a crazy decision,' he said about a return to coaching. 'But I'm determined at the moment not to do it, maybe a national team at some stage.'