Though Yerry Mina did not spend long at the Camp Nou the defender has published a letter to thank Barcelona following his move to Everton.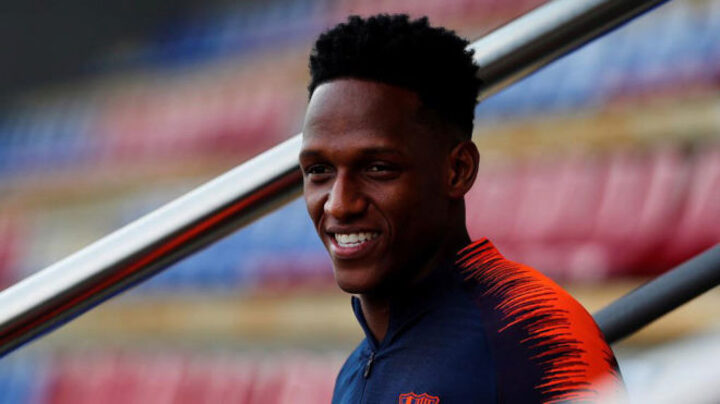 Barcelona hold a buy-back option on the departed Mina, and he has not written off the possibility of a return.
Mina's farewell letter:
It's time to say goodbye. It has only been eight months here, but a club like Barca, one of the biggest in the world, and Barcelona, a wonderful city, will mark you forever. Beyond having played little, here I have been able to continue learning surrounding by the best. I leave a fantastic group of people behind, who welcomed me with open arms from the first day and helped me to adapt. Teammates, technical staff, president, board of directors, technical secretariat, club employees... everyone was watching out for me. I was able to fulfil a dream of wearing the Barcelona shirt at the Camp Nou and feeling the affection of the fans, both on and off the pitch. Now I have to take a new patch and who knows if we will meet again one day.
I will tell my family and other colleagues that: Go Barca thanks for everything.